Beijing's spectacular Forbidden City's inner courtyard
Please check out our other China pages!
Well, after my first two trips to Beijing, I vowed to NEVER return, but here I was again, June 2011, in Beijing. But this time I was with my wife, son, mom and dad and nephew Phil, so it was different. Well actually, while it was very fun being with them, my opinion of Beijing has sadly not changed at all. I am sure that I will most likely return someday again but I will make every effort to postpone that date as long as possible! Actually, while I may loathe Beijing the city, there is just too much history and amazing architecture there to simply not go...It is worth it for sure!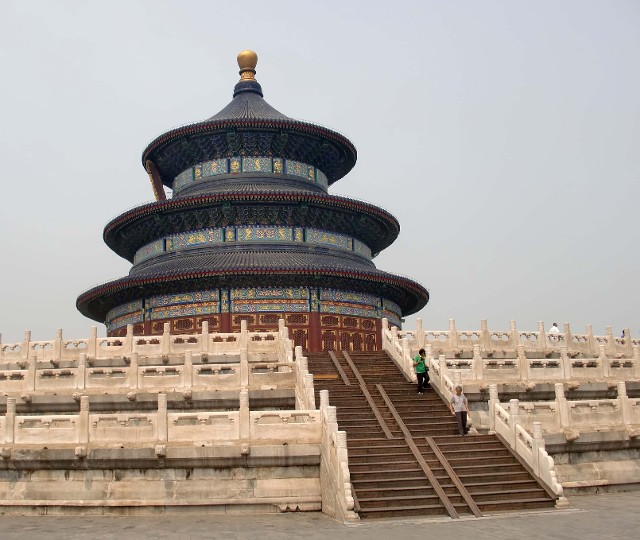 The Temple of Heaven, located in Tiantan Park is a spectacular site for sure. Well worth the hellish bus ride and taxi ride by satan...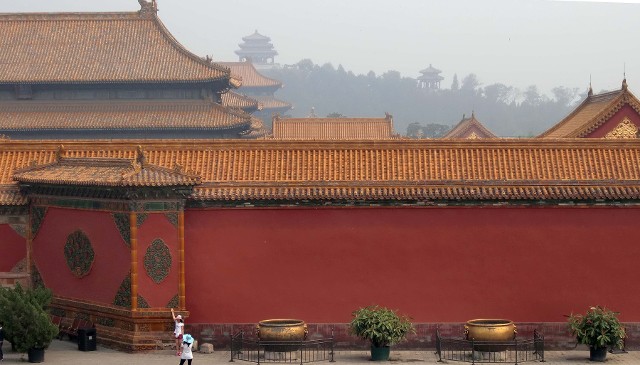 Just before our trip to Beijing, we all watched "The Last Emporer" which made the trip much more meaningful. We spent many hours saying to eachother, "hey wasn't that scene filmed here?"...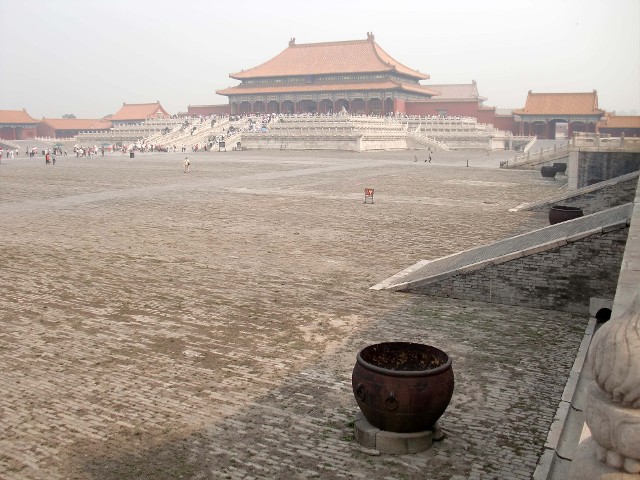 The complete lack of any vegetation gave a very dreary and sterile feel to the place. Seriously - this amazing place deserves some greenery! It might help cool it off a bit too...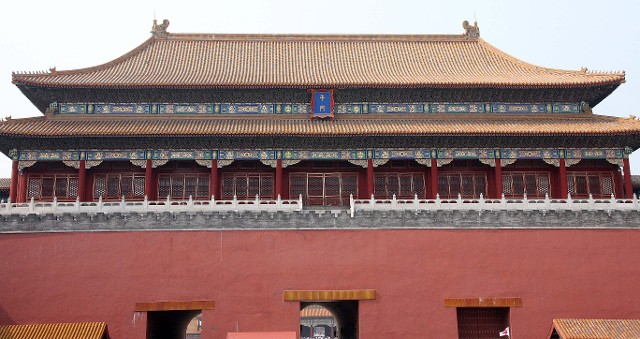 One of the many inner buildings to the Forbidden City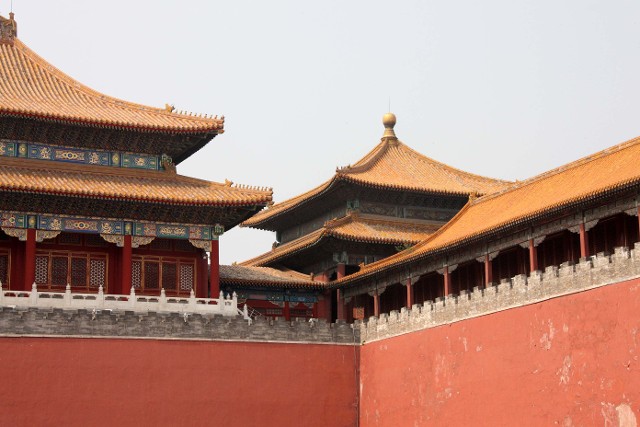 Forbidden City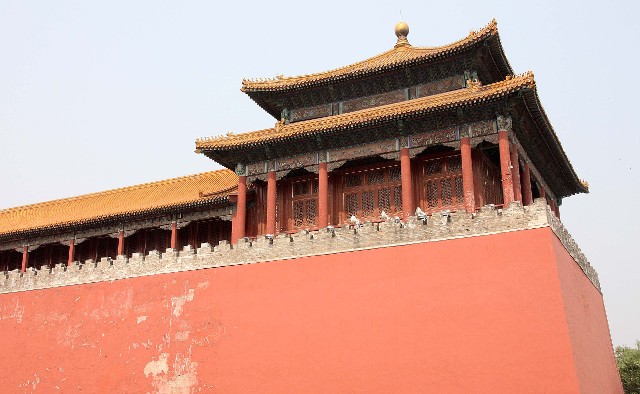 The outer gate of the Forbidden City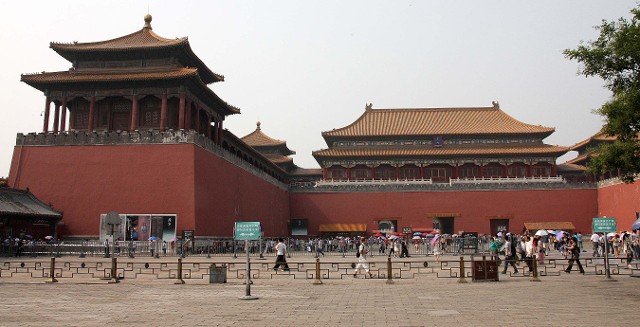 Man it was hot this day!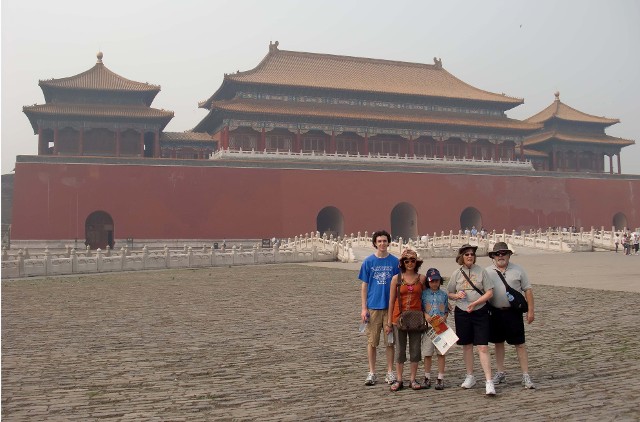 Of course you must go!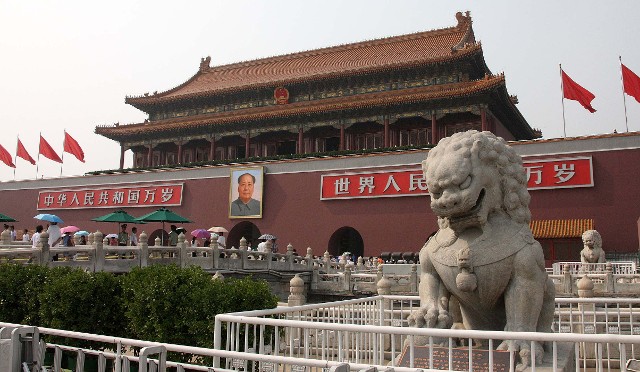 And these days were not touristy at all!
The Great Wall of China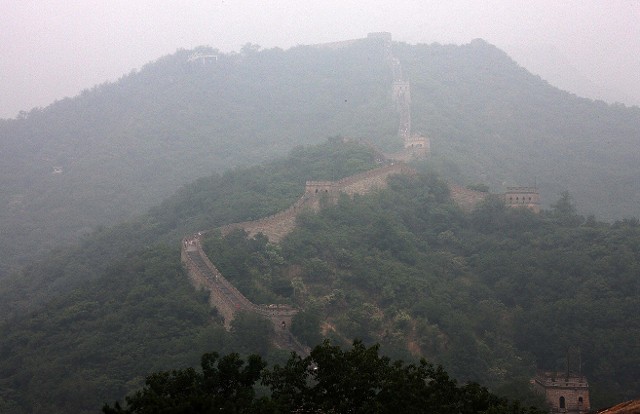 Since my preferred site for viewing the Great Wall was closed for renovations (oh my god what are they thinking!?), we opted for Mutianyu, located a couple hours outside of Beijing. The air quality was so poor this day that we could barely see anything. Our eyes and throats ached but it was still nice to show my family this amazing structure.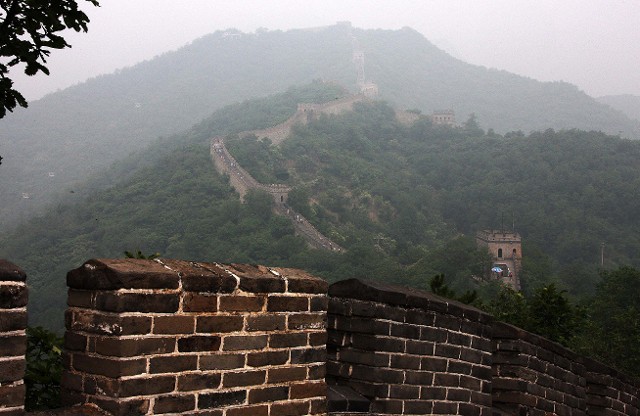 Mutianyu's Great Wall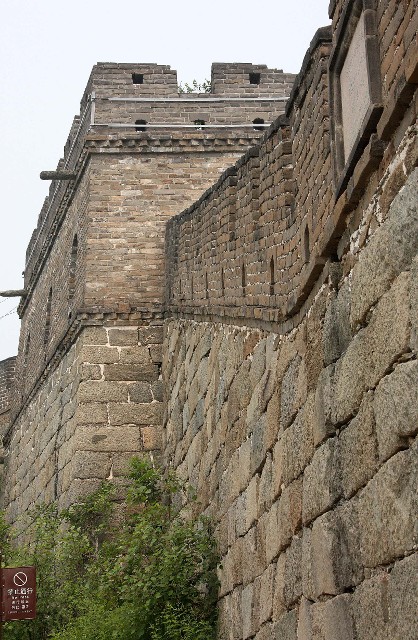 Mutianyu's Great Wall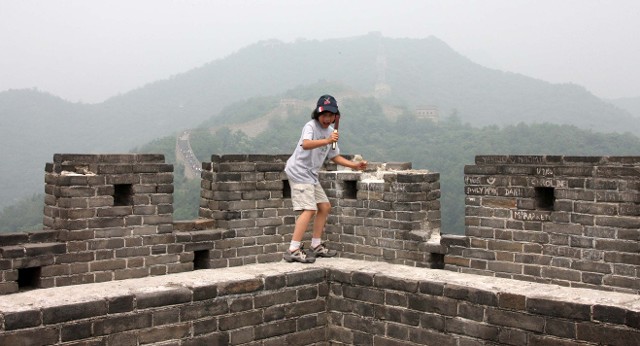 Cokie on guard!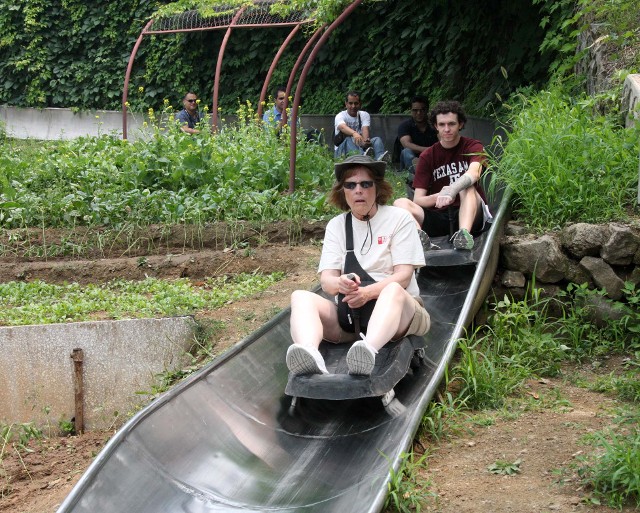 The very reason we selected Mutianyu is because of its slide! Mom held up the traffic but it was so fun to see her let loose and slide all the way down the hill from the Great Wall!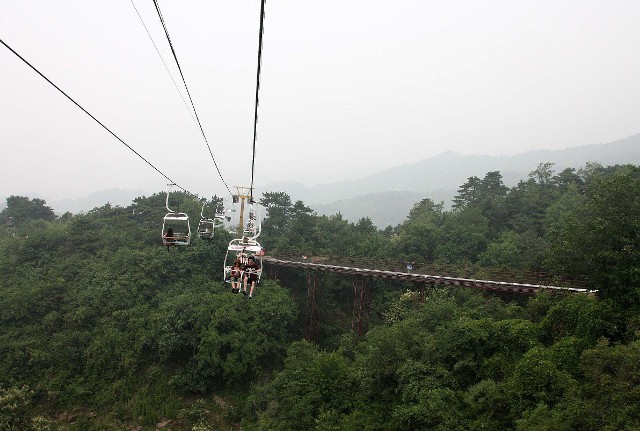 Just one week later, this gondola broke down and people had to get down themselves! I cannot image how they did it! This image was taken of Som and Phil going over a 100 meter or more drop in to a major gully! How in hell did people get down themselves???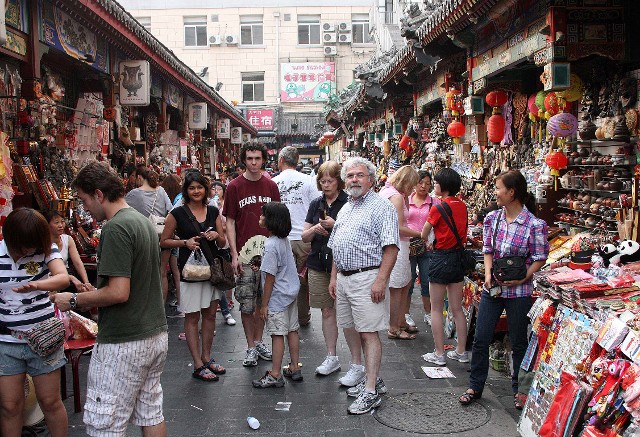 Back in Beijing! Strolling Beijing Lu pedestrian street was fun - especially since the crowds were light! Mom, dad and Phil returned often since it was very near the hotel.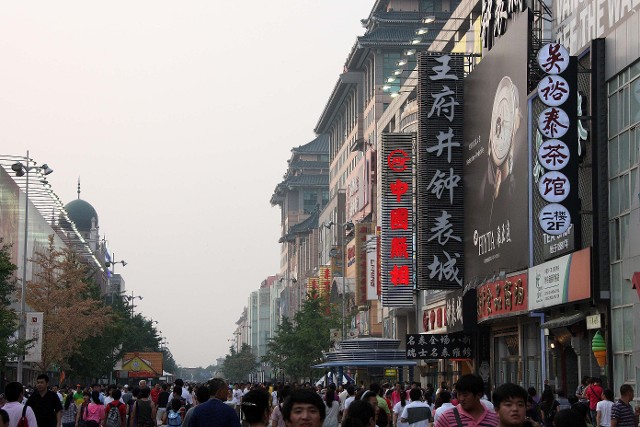 Beijing Lu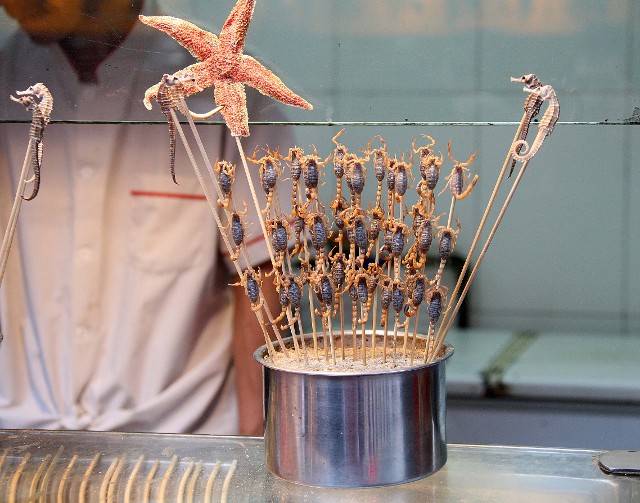 Another movie we saw just before coming was "Karate Kid II" and Cokie was excited to see the same street and same "scorpions on a stick" that was featured in the movie!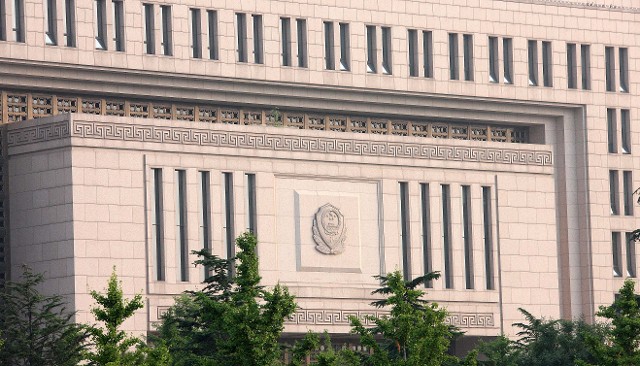 Some governmental building. Beijing has just a few...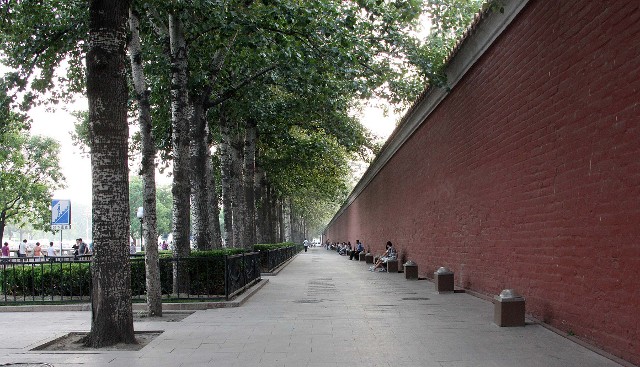 On the way to Tiananmen Square...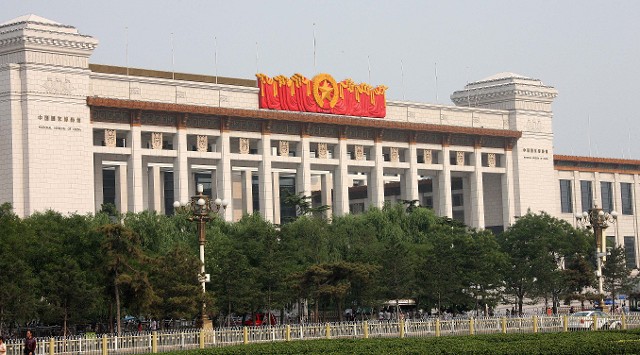 The Beijing National Museum. After seeing the lines to get in, we opted to leave...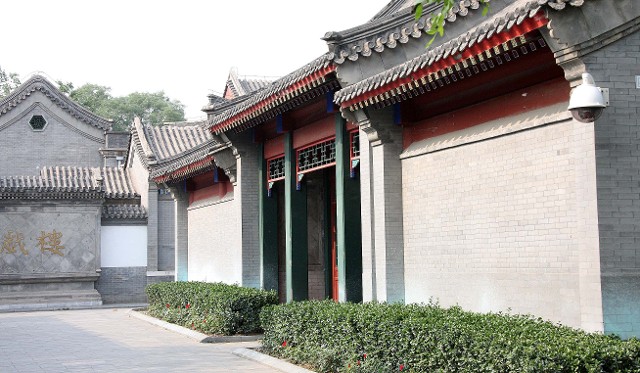 The restored traditional architecture.
Please check out our other China pages!