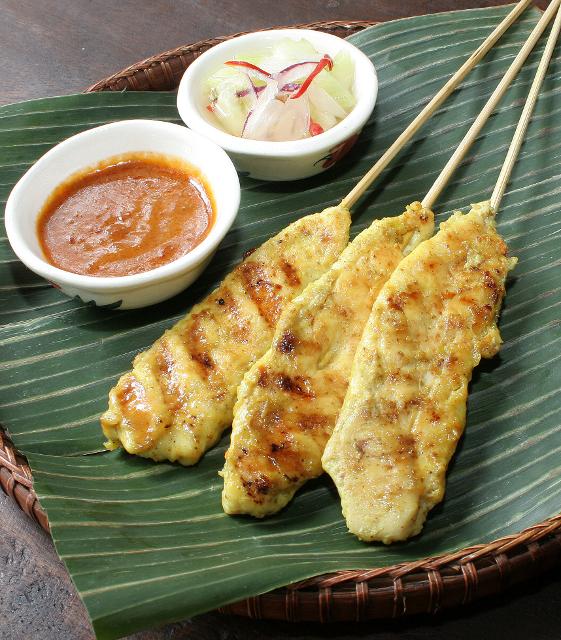 Chicken Satay
Here is a sample recipe from Som's "Secrets of Thai Cooking":
Thai Chicken Satay

Curry Paste
Dried New Mexican Chili Pod
Take out the seeds and soak the dried chili about 30 minutes. Put in the food processor and process.
Satay Sauce
3 Tablespoons Extra Virgin Olive Oil
2-3 Tablespoons Curry Paste
1 Tablespoon Masaman Curry
¼ Cup Chopped Red Onion or Shallots
½ Teaspoon Ground Cumin
1 Teaspoon Ground Coriander
1 ½ Cups Coconut Milk
½ Cup Water
¼ Teaspoon Salt
4-5 Tablespoons Palm Sugar
1 Tablespoon Concentrated Cooking Tamarind
1/3 Cup Unsalted Roasted Peanut (ground)
Bring your medium pot to high heat and add the oil. Turn down the heat to medium and add the chili paste, Masaman curry paste and stir and cook for about 1 minute. Add the red onion or shallots, cumin and coriander and stir about one more minute.
Add the coconut milk and water to the pot and stir thoroughly and cook for about 6 minutes at high heat. Lower the heat to medium and add the palm sugar, tamarind juice and salt. Stir and cook for 5 more minutes. Then add the peanuts into the pot and simmer about 20-30 minutes while stirring every so often.
Basting Sauce
1 Cup Coconut Milk
½ Teaspoon Turmeric Powder
½ Teaspoon Salt
1 ½ Tablespoons Sugar
Mix everything together into the little pot and boil it up. YUM!
Marinade Chicken
3 Boneless Chicken Breasts or Chicken Tender
1 Pack Bamboo Sticks
1 Tablespoon Sugar
1 Teaspoon Salt
1 Teaspoon Fresh Ground Galangal
1 Teaspoon Fresh Ground Turmeric Root
1 Tablespoon Fresh Ground Lemon Grass
2 Teaspoons Ground Coriander
½ Teaspoon Ground Cumin
½ Cup Coconut Milk
Cut the chicken breasts long ways into about 4 pieces and continue cutting to make slices that are about ¼ inch by no more than 4-5 inches. Grind galangal, turmeric root and lemon grass.
Marinate the chicken with the above mix for at least 30 minutes. Stick the chicken on the bamboo sticks and put on the grill at low heat. While cooking the chicken for about 7 minutes dip or brush the chicken with the basting sauce that you already made. Place back on the grill on the opposite side. Dip the chicken again and cook 7 minutes more. Continue grilling and dipping every seven minutes or so until the chicken is done. Dipping about two times is generally sufficient.
Cucumber Relish Sauce
1 Fresh Cucumber
¼ Cup Red Onion
2 Wholes Pickled Garlic
3-4 Thai Chilies
3 Tablespoons Sugar
4 Tablespoons Distilled White Vinegar
¼ Teaspoon Salt
Slice the red onion very thin. Dice the cucumber to approximately 1 cm. chunks. Cut the Thai chilies into hair sized slices. Cut the pickled garlic to small pieces.
Mix everything into a medium bowl.
Serves 3-4
Take a look below at the other amazing dishes in Som's "Secrets of Thai Cooking" cookbook!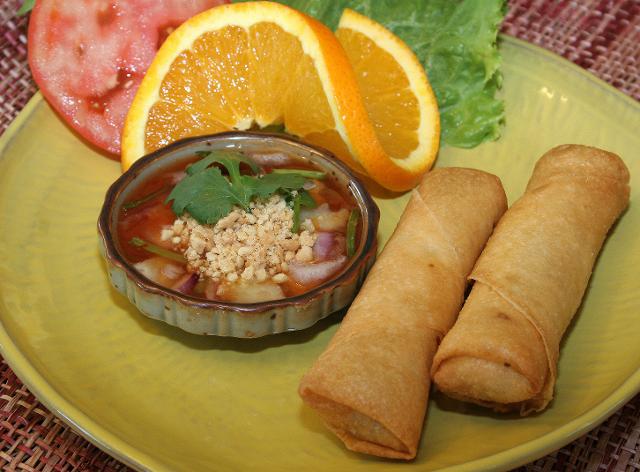 Thai Thai Spring Roll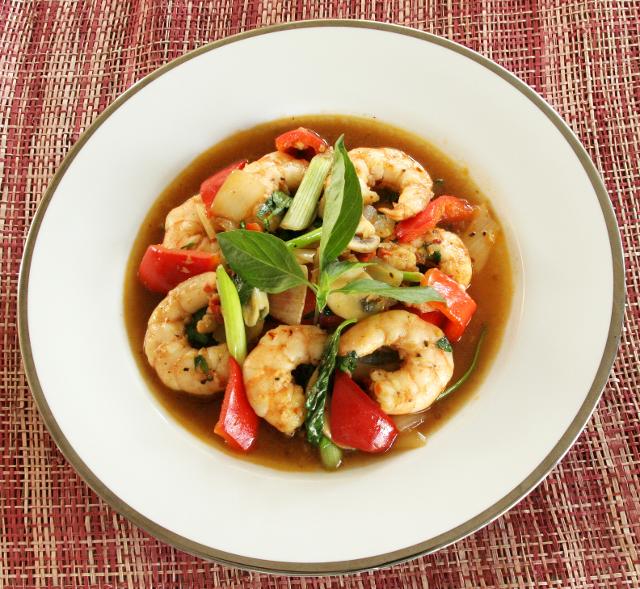 Phuket Shrimp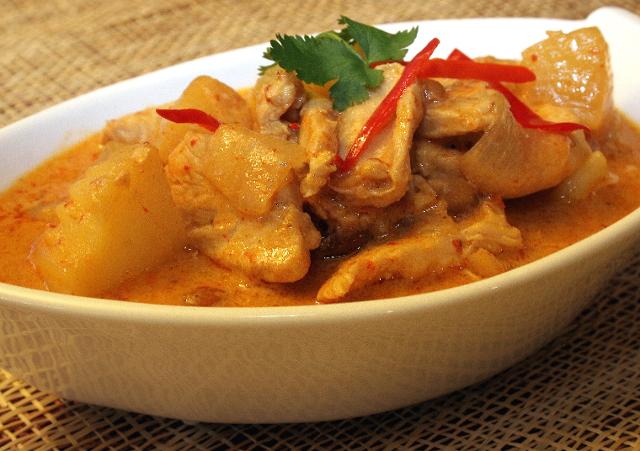 Masaman Curry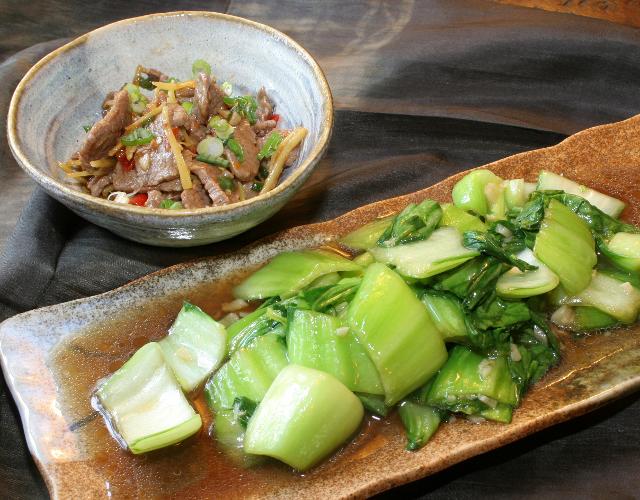 Beef Sate and Bok Choy Stir-Fry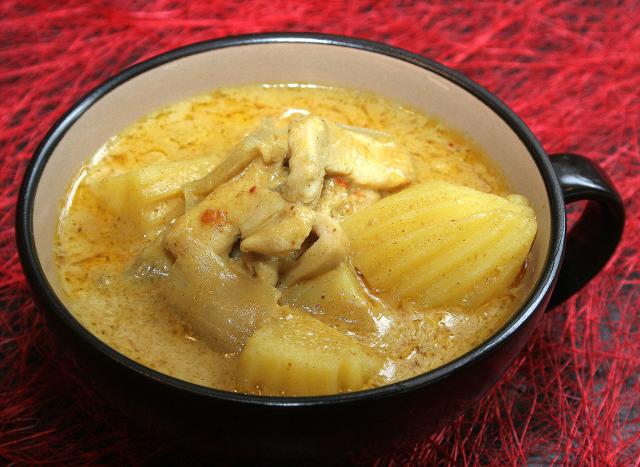 Yellow Chicken Curry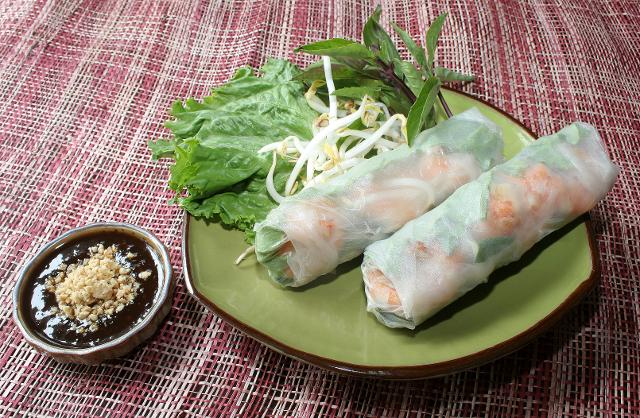 Vietnamess Spring Rolls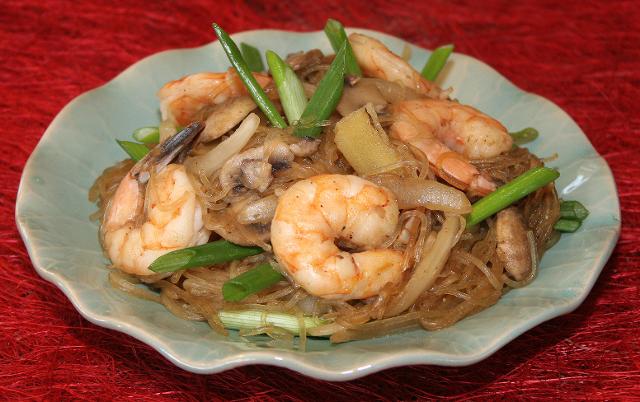 Shrimp & Mung Bean Noodles in Clay Pot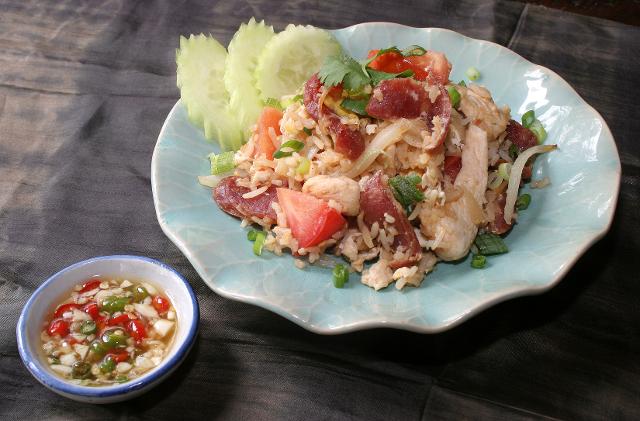 Fried Sausage Fried Rice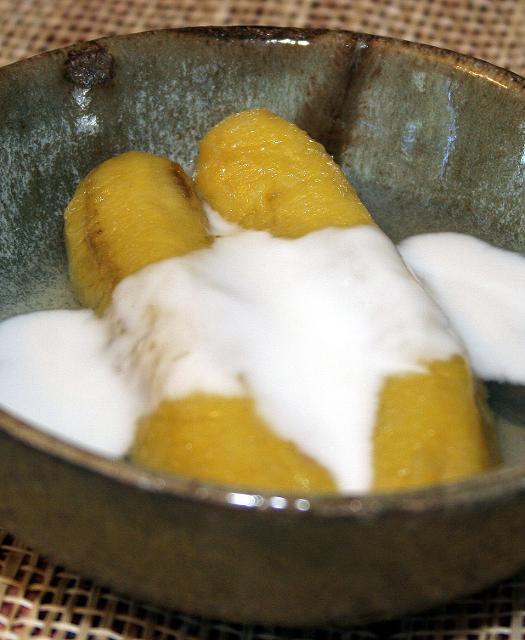 Banana & Coconut Dessert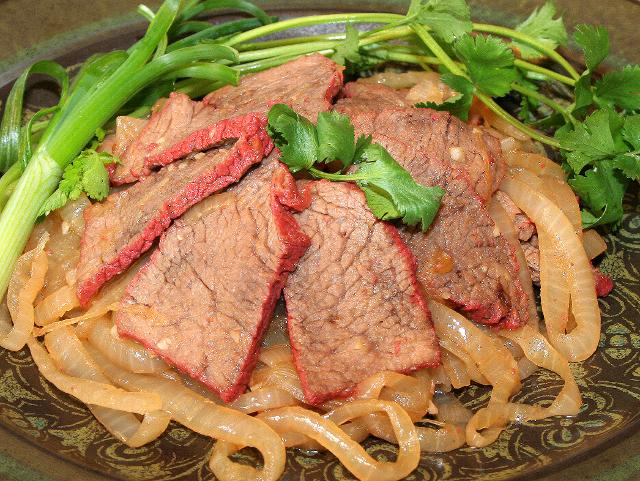 Red Beef Stir-Fry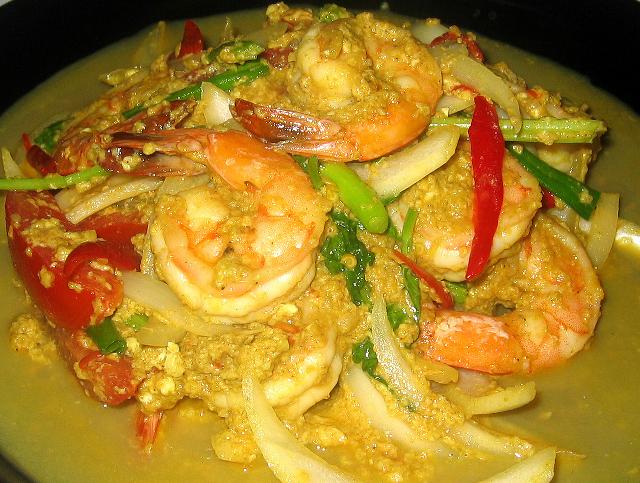 Shrimp with Curry Powder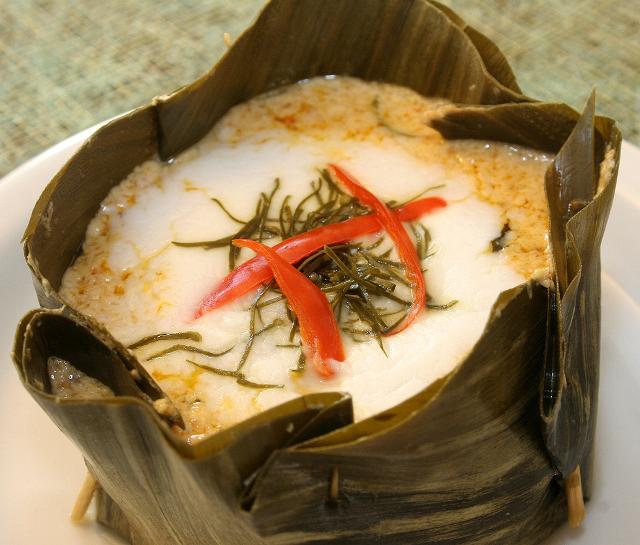 Salmon Curry with Banana Leaf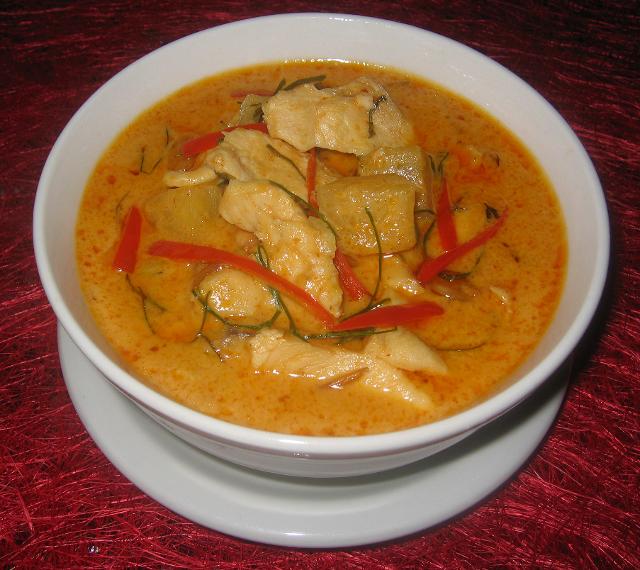 Pineapple Chicken Curry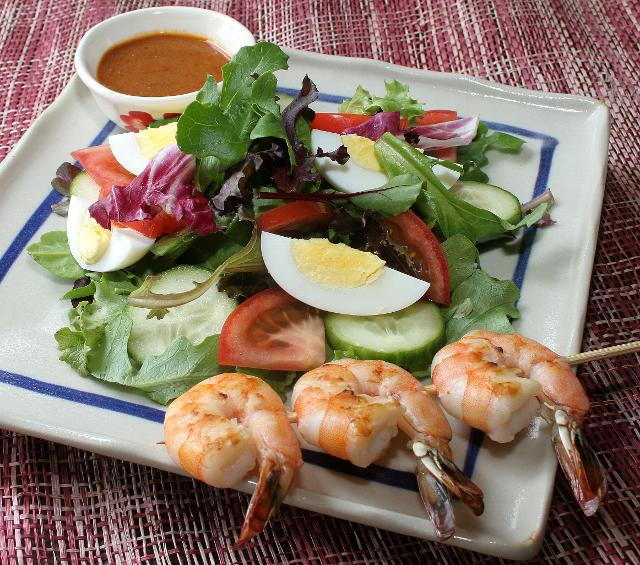 Muslim Style Salad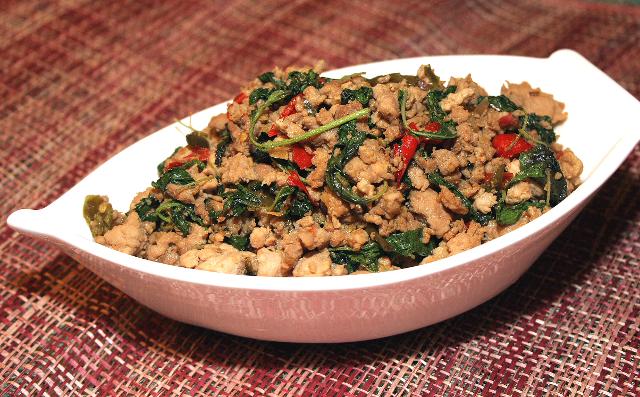 Kra Praow (Thai Hot Basil Stir-Fry & Pork)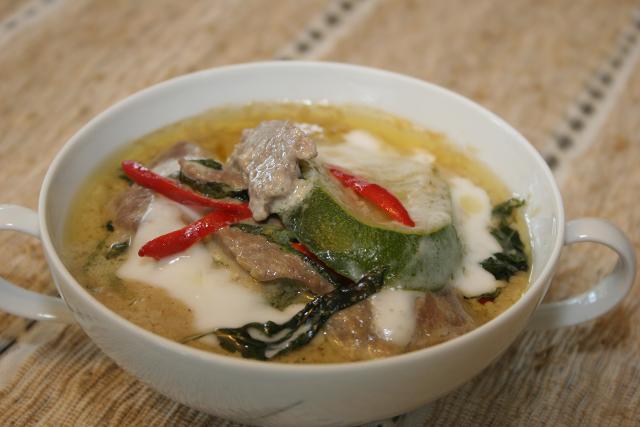 Green Beef Curry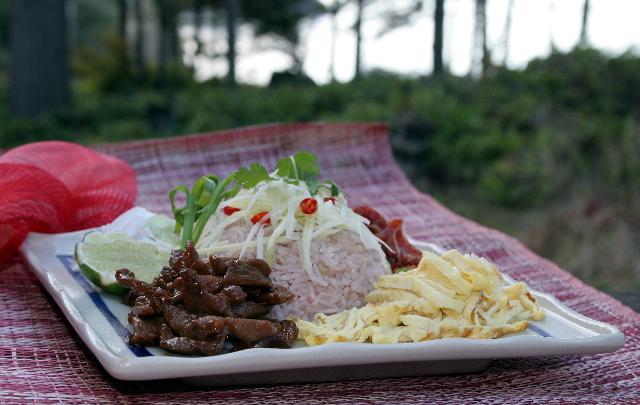 Fried Rice with Shrimp Paste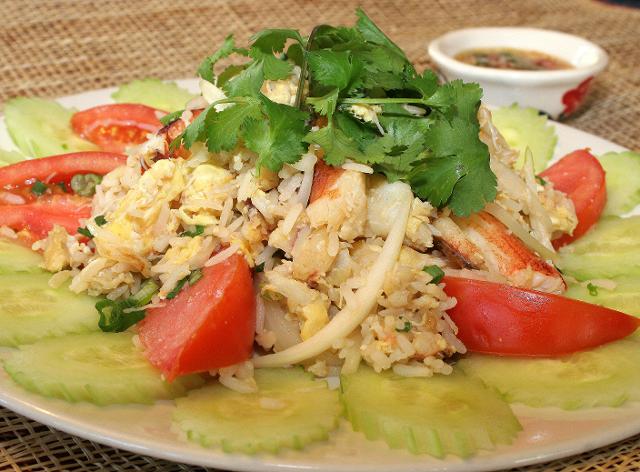 Crab Fried Rice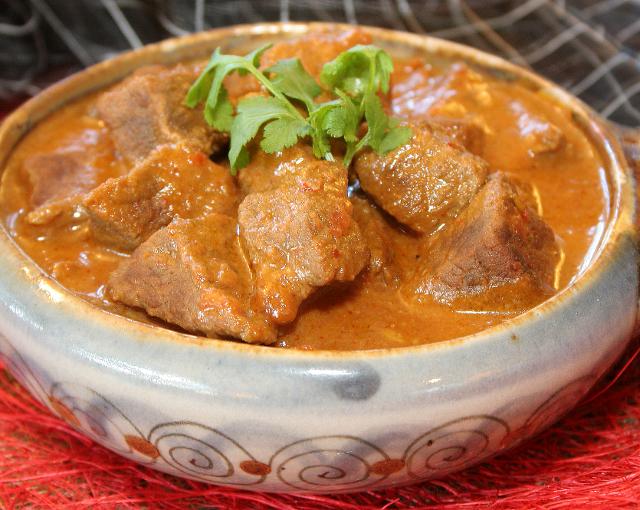 Bombay Curry with Beef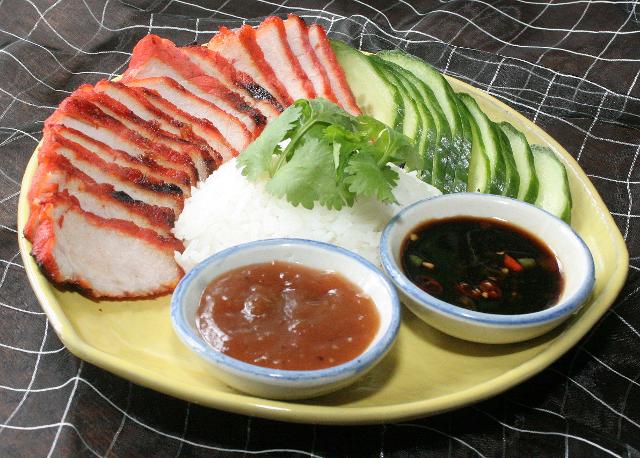 Honey BBQ Pork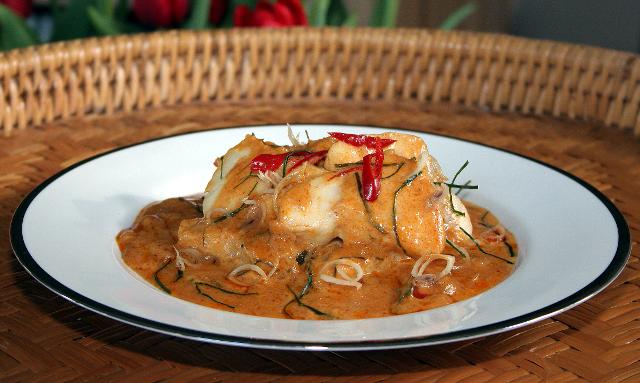 Shu-Shee Plah (Cod Curry)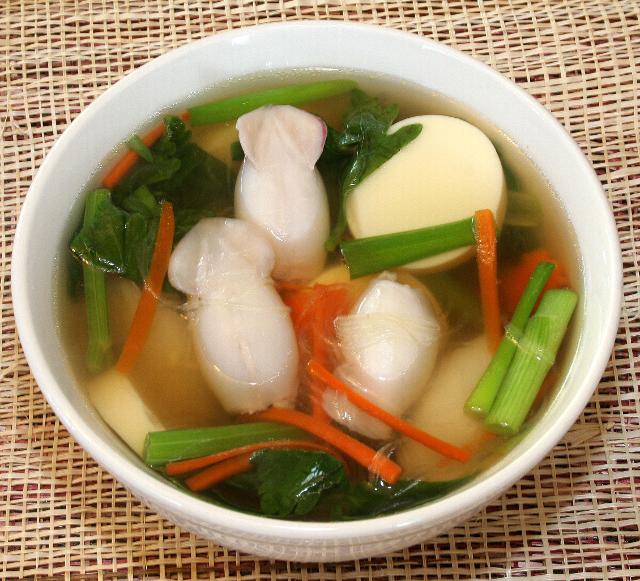 Stuffed Squid & Egg Tofu Soup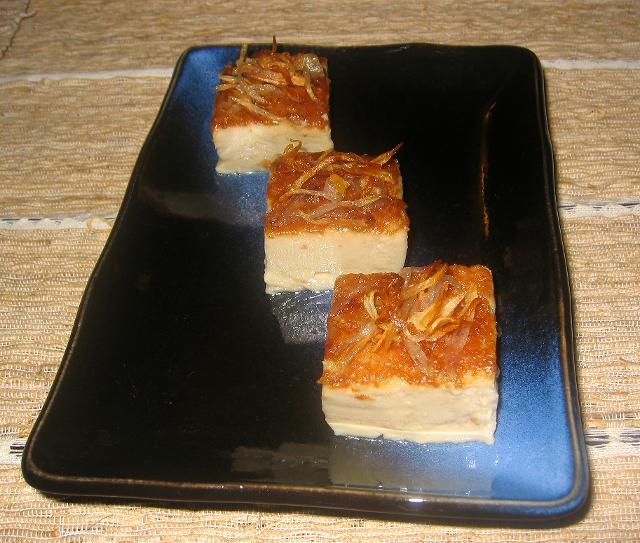 Thai Pudding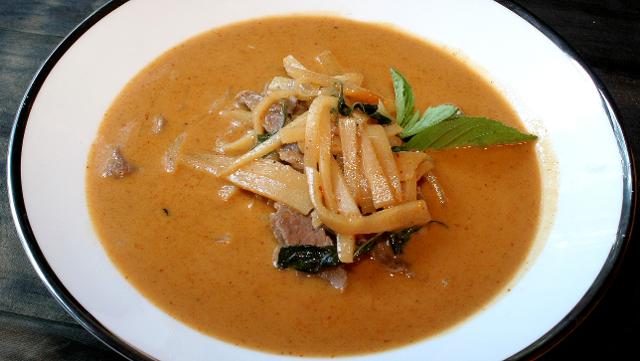 Beef Curry with Bamboo Shoot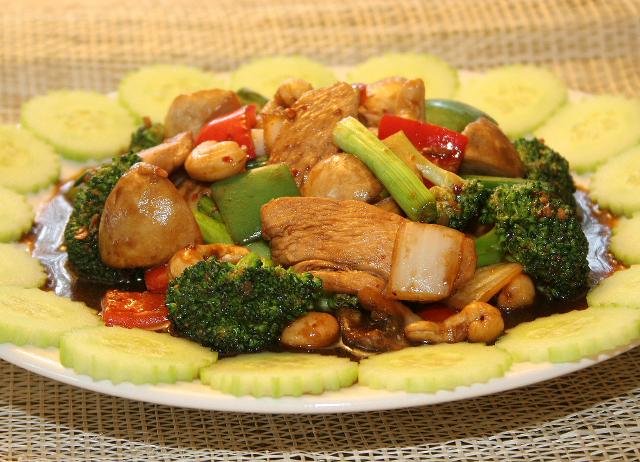 Thai style Cashew Chicken
Rice Crackers Served with Minced Prawn Sauce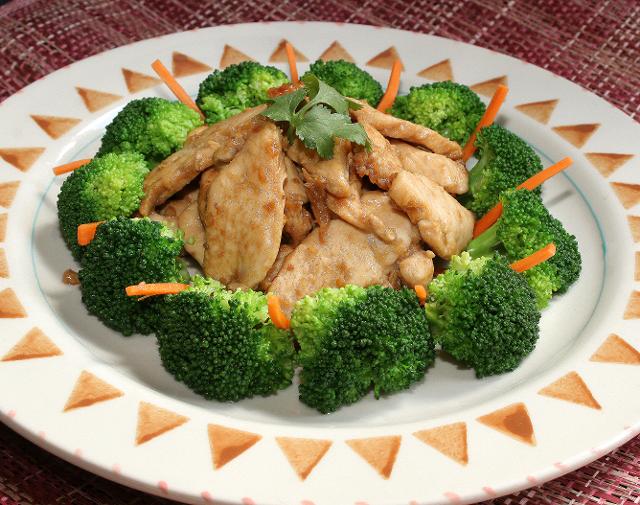 Garlic Chicken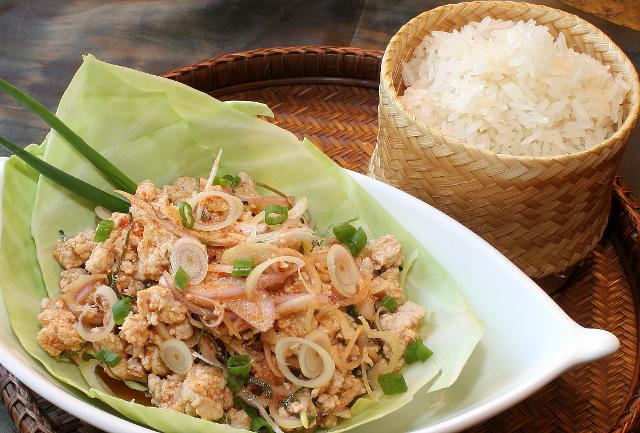 Lahb (Spicy Chicken Salad)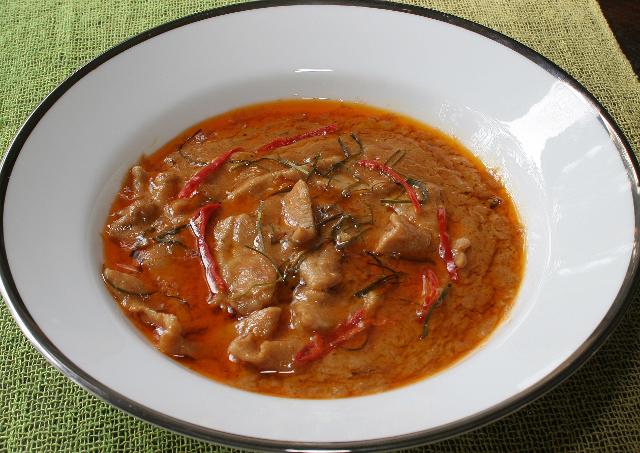 Pork Panang Curry
Deep Fried Fish Curry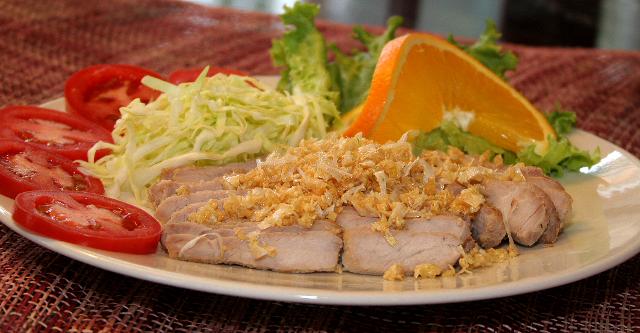 Salty Pork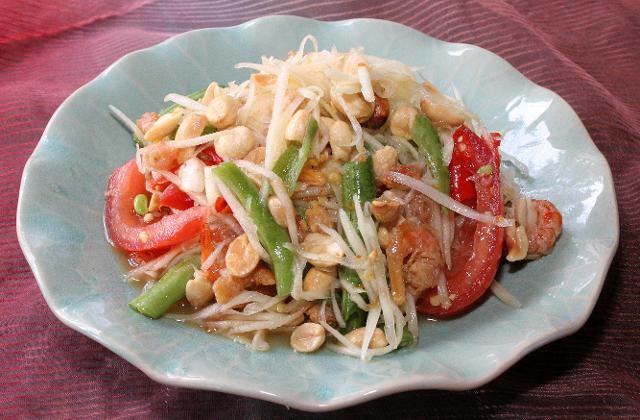 Som Tam - Green Papaya Salad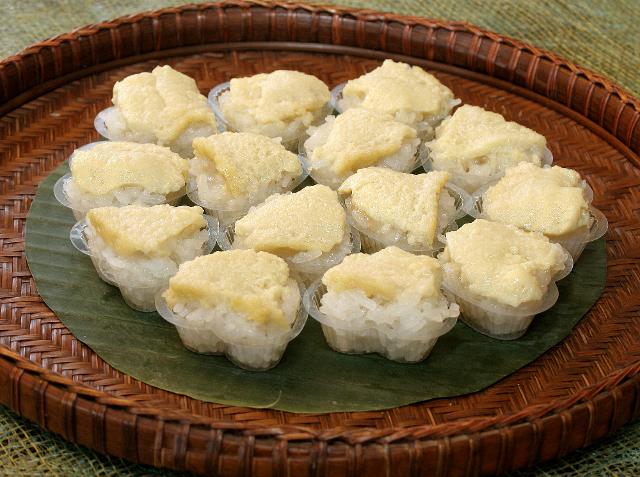 Thai Custard with Sticky Rice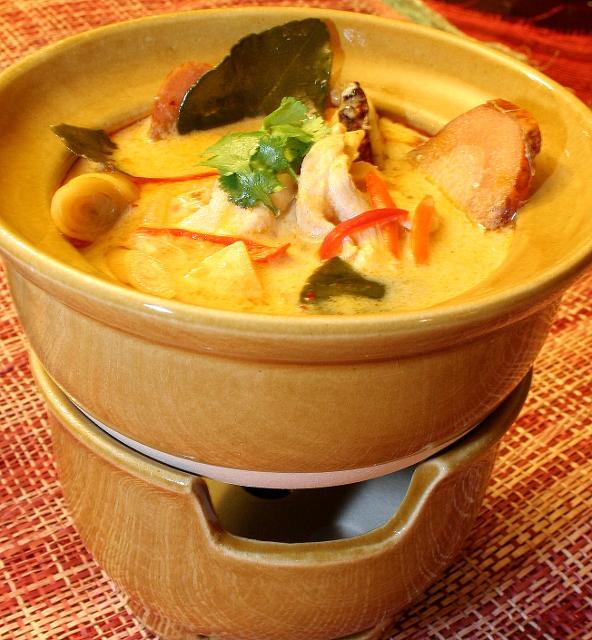 Tom Kha Gai - Coconut & Chicken Soup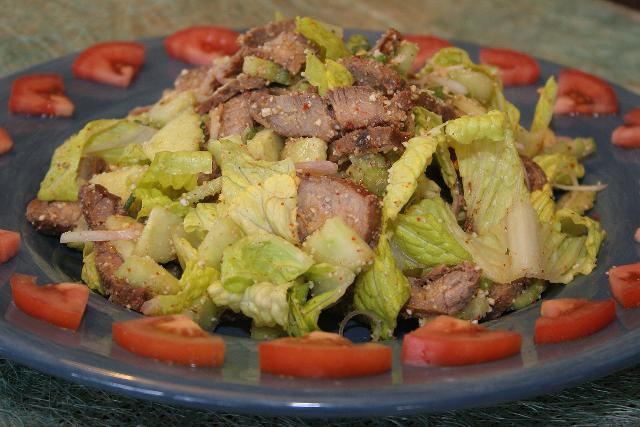 Thai Grilled Beef Salad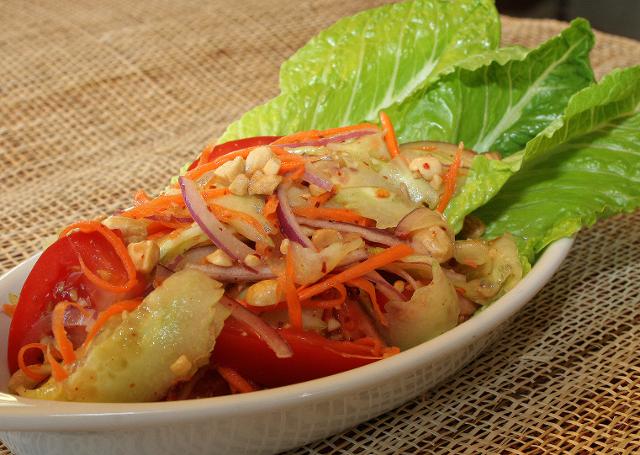 Cucumber Salad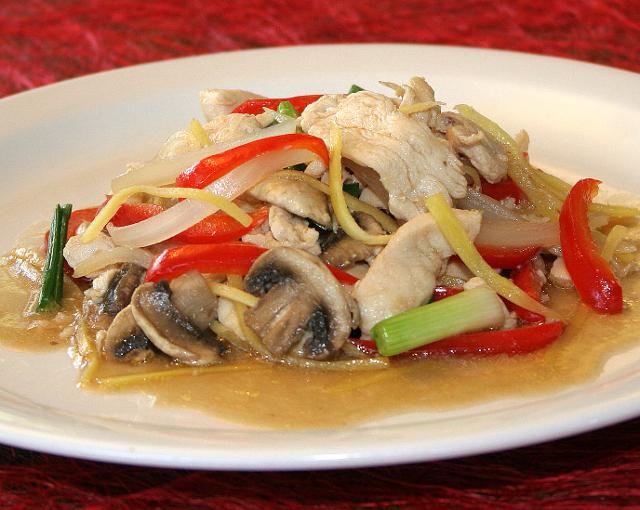 Chicken & Ginger Stir-Fry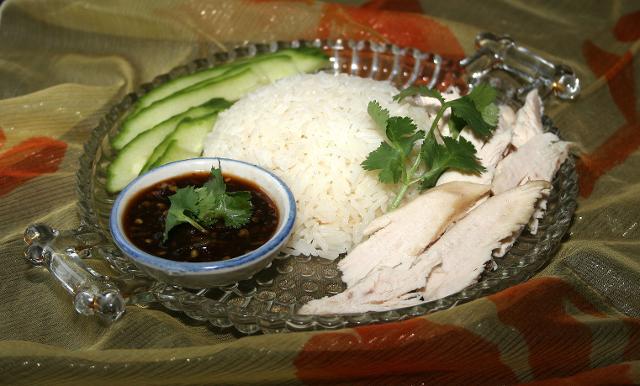 Khao Man Khai - Thai Rice & Chicken with Spicy Ginger Sauce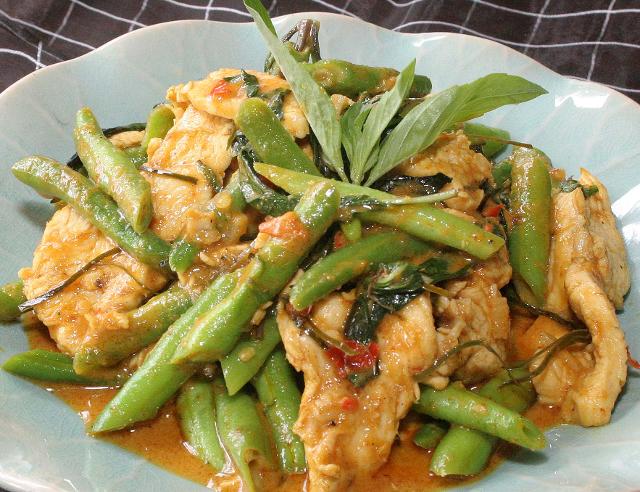 Asian Long Green Beans & Chicken Curry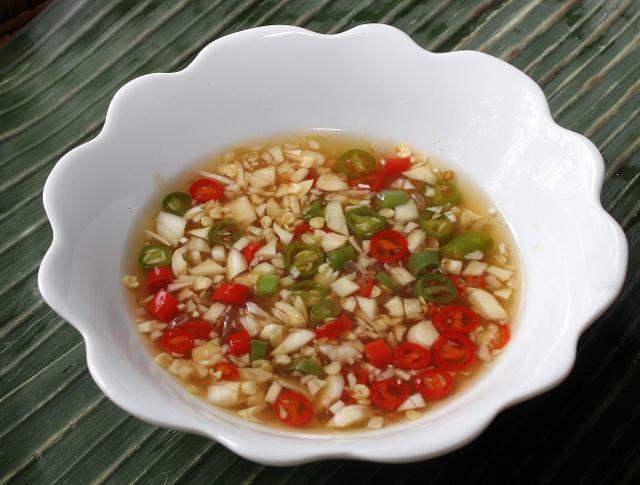 Prik Nam Phla - Fish Sauce with Garlic and Lime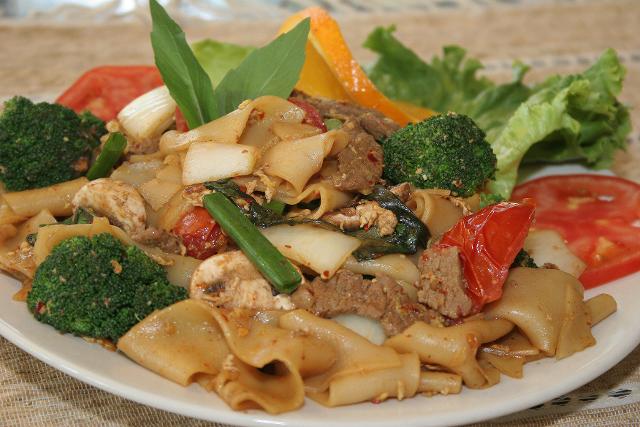 Phad Kee Maow - Thai Spicy Noodles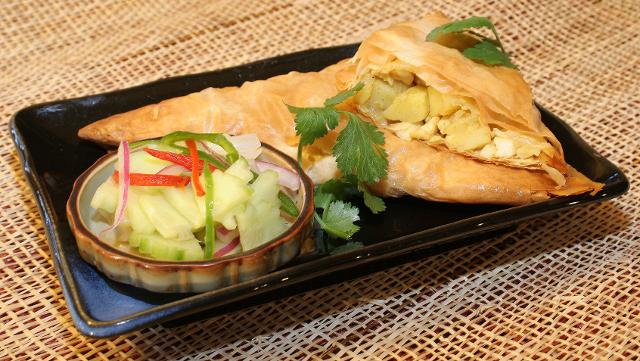 Thai Samosa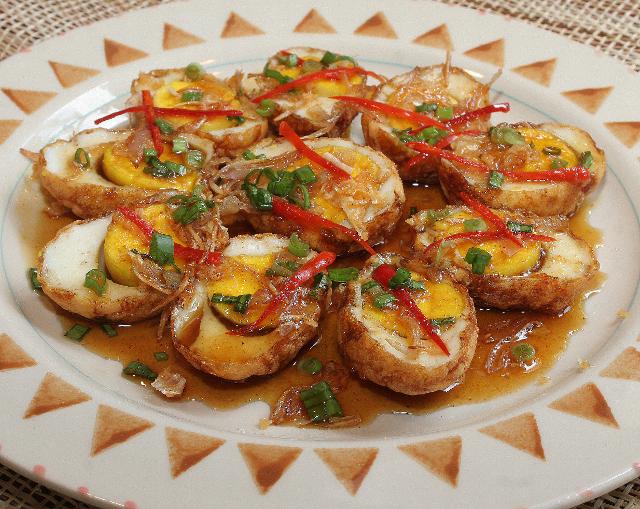 Son-in-law Eggs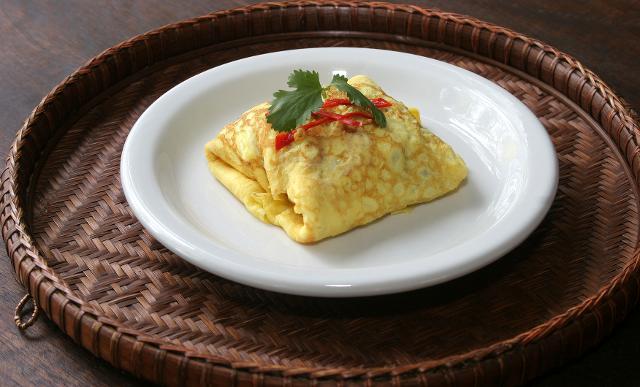 Stuffed Thai Omelette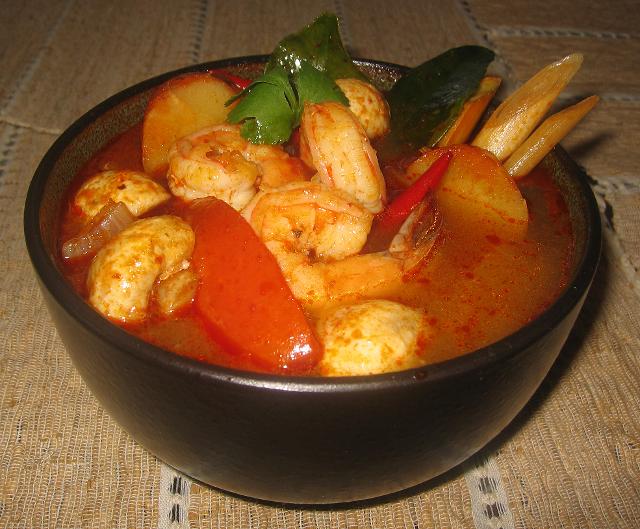 Tom Yam Khun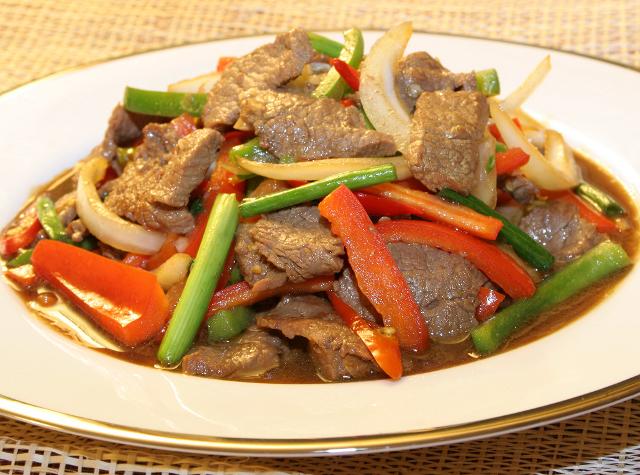 Thai Beef Stir-fry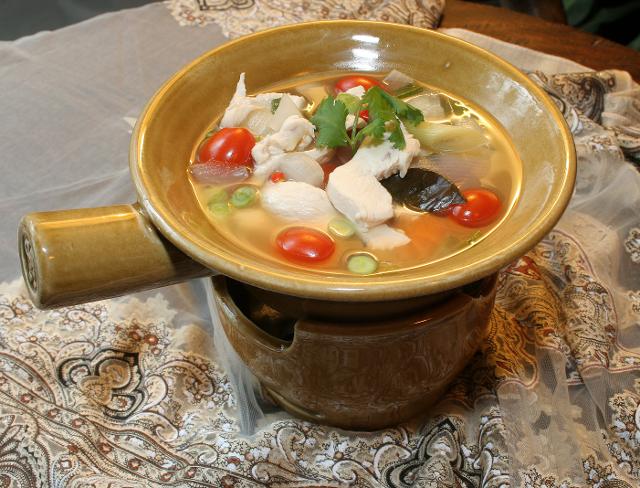 Thai Chicken Soup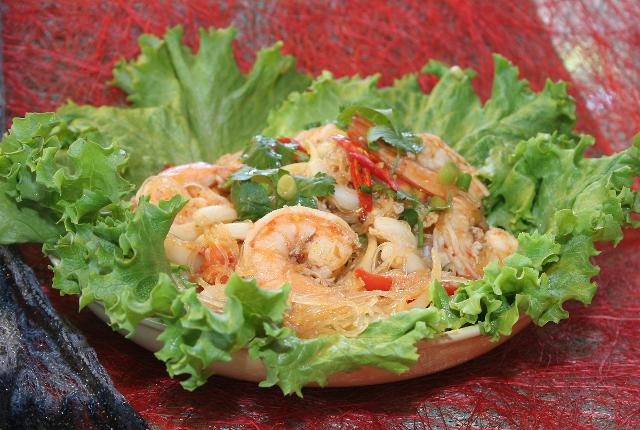 Glass Noodle Salad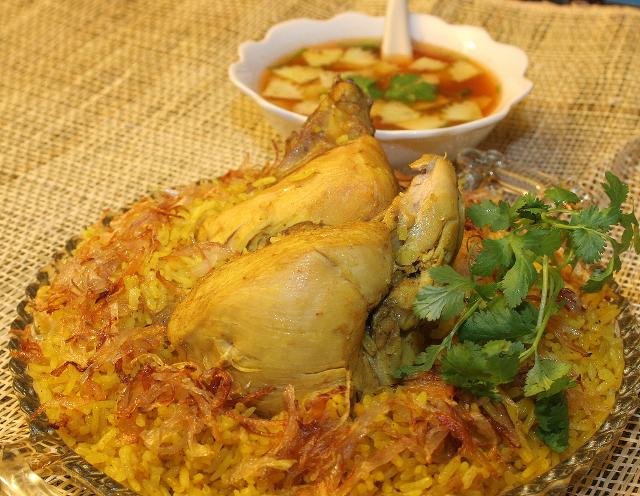 Muslim Chicken & Rice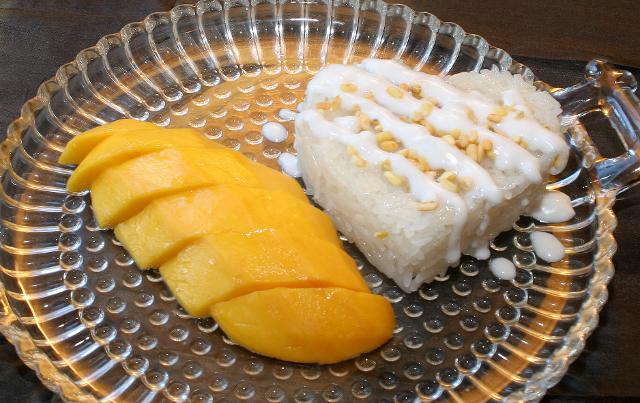 Mango Sticky Rice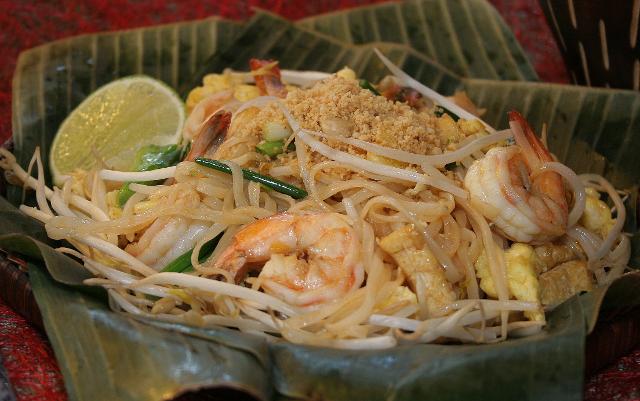 Phad Thai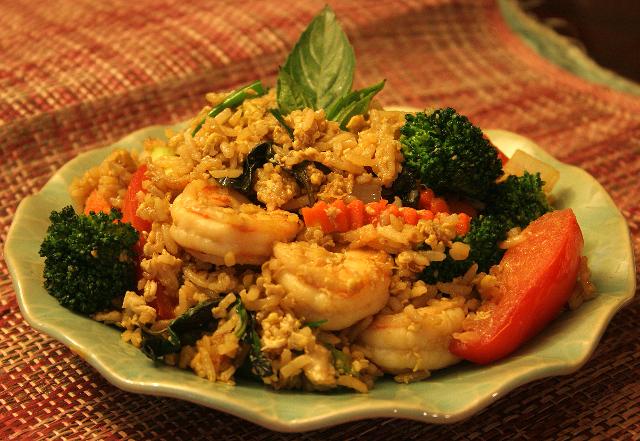 Shrimp Fried Rice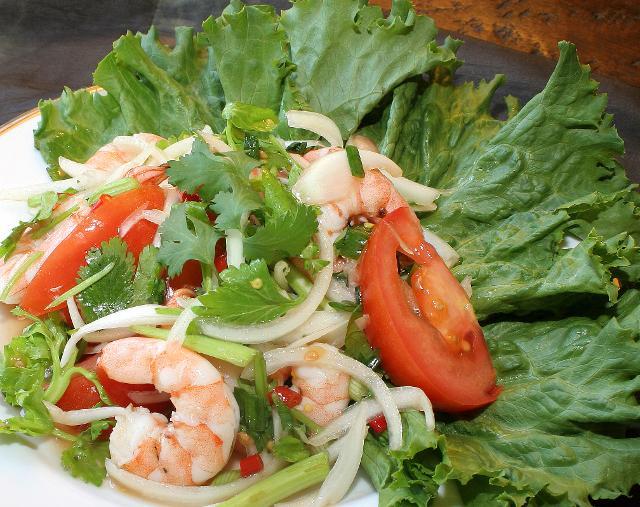 Shrimp Salad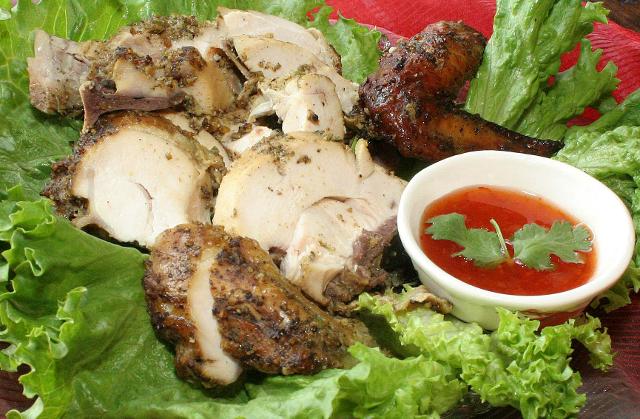 Thai Baked Chicken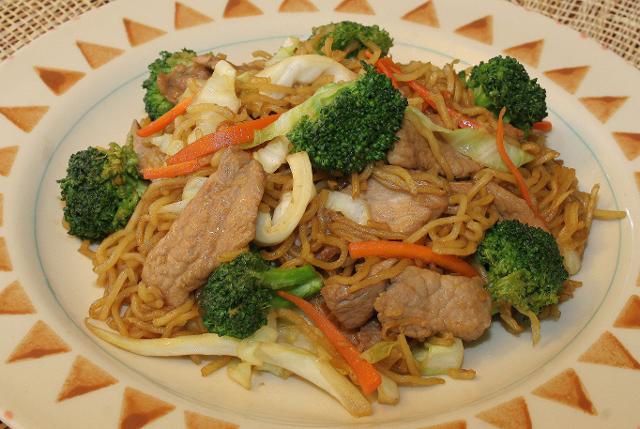 Thai Yakisoba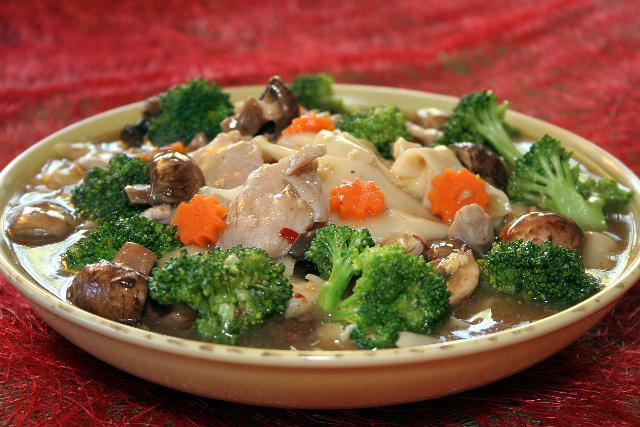 Rad Nah - Thai Thick Noodles