The great white sands of White Sands National Monument!
Check the below links for more images of Southern New Mexico!
Mammals and Other Critters of Southern New Mexico
Landscapes and Places of Southern New Mexico
Southern New Mexico
During the early summer of 2010, I had the unique pleasure of traveling to Las Cruces New Mexico to attend and Advanced Placement Environmental Studies (APES) seminar conducted at New Mexico State University. While my days were filled with productive work preparing for my upcoming assignment as the APES instructor at Shanghai American School, my mornings, afternoons and evenings were spent hitting the surrounding deserts and mountains searching for all that is natural!
Surprisingly, I had tremendous luck finding what I was searching for. This was no small feat considering my fairly limited time and the fact that it was about 1 billion degrees everyday! The heat was unseasonable even considering I was deep in the Chihuahuan Desert in the summer. June rarely sees the temps as they were while I was there – about 100-107 F!
The Chihuahuan Desert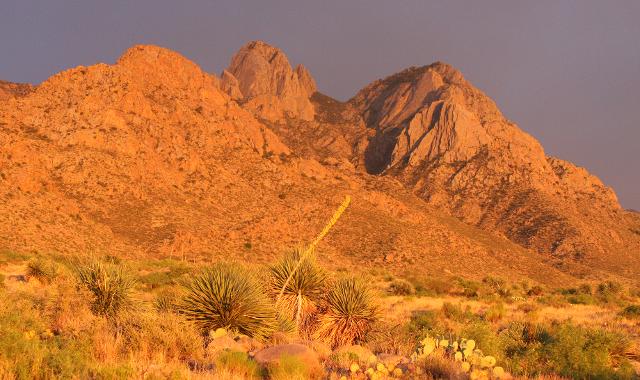 Las Crucesis situated near many different biotic community types that are affiliated or at least punctuate the Chihuahuan biotic province. Surrounding the town itself are thousands of acres of heavily grazed, although still in relatively good conditioned, Chihuahuan desert scrub, dominated primarily with creosote, Atriplex, Ocotillo and Ferocactusscrublands. The nearby Organ Mountainsgive way to a Pinyon Pine, Alligator Juniper mixed woodland that presents a different biotic system hosting other species of interest. The Rio Grande slices right through the middle of the Mesilla Valley and adds a nice cool (or humid!) dimension to the region.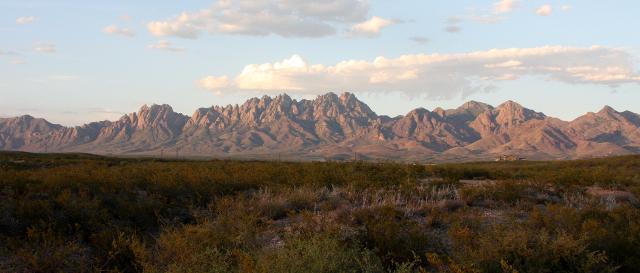 The view of the Organ Mountains as seen from the outskirts of Las Cruces.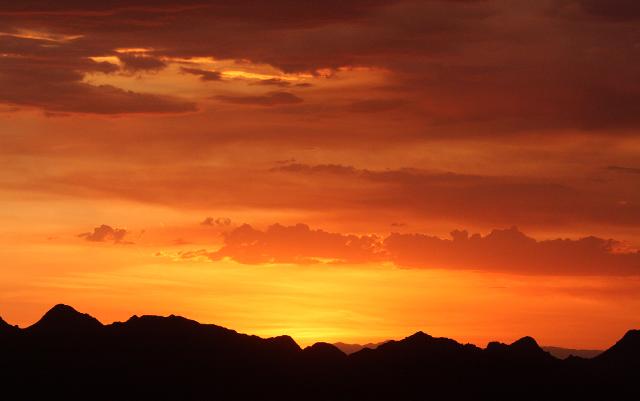 One of the nightly incredible sunsets seen from the deserts of southern New Mexico!
I was able to visit several areas around this region of New Mexico, including the following:
Dipping Spring Natural Area
Aguirre Springs Recreation Site
"A" Mountain
Mesilla Valley Bosque State Park
Elephant Butte State Park
Caballo Lake State Park
White Sands National Monument
Franklin Mountains State Park (Tom May's Unit)
Sacramento Mountains
Franklin Mountains State Park, Texas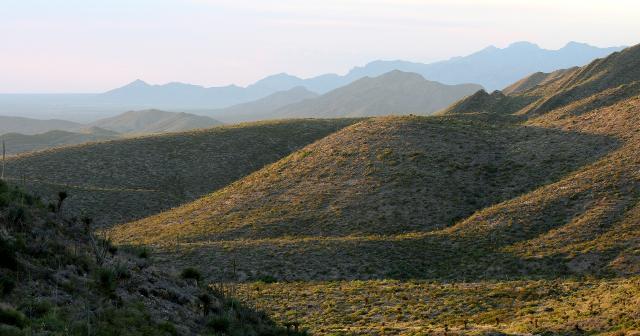 On the way to the Las Cruces region, I was able to visit Franklin Mountains State Park. The Tom Mays' unit is a wonderful example of uplands Chihuahuan desert community. The flora and birding are spectacular, and it is known as one of the better places Texas Antelope Squirrels. There is a viewing blind near a natural spring that brings in tons of critters. I was able to see the target squirrel only on my final morning prior to heading to the airport for my flight home. But I was able to see numerous species of birds including Canyon Towhee, Gambel's Quail, Scaled Quail, Black-throated Sparrow, Curve-billed Thrashers, House Finches, Northern Mockingbirds and many many more.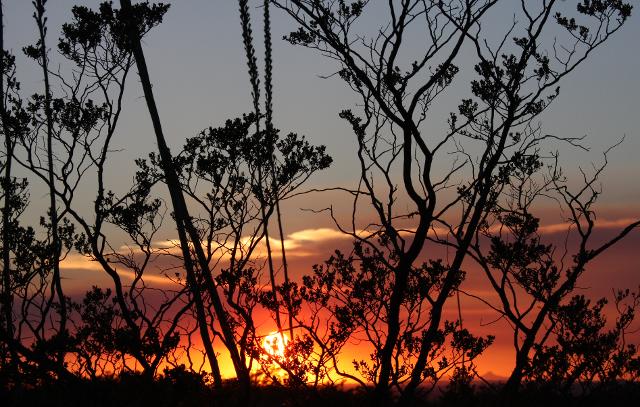 Elephant Butte State Park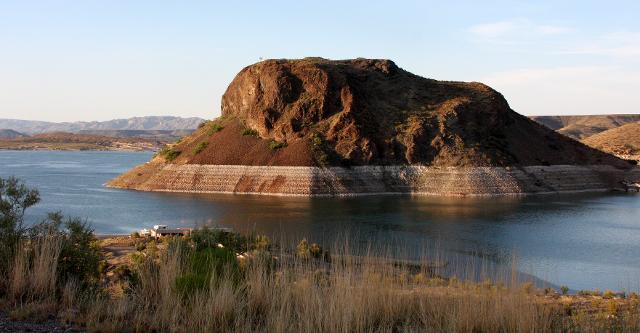 The famed "elephant butte" of Elephant Butte State Park.
On a recommendation from one of my APES colleagues, I explored Elephant Buttes State Park and was able to experience good views of Rock Squirrels at the Dam Site Marina viewing area. They were singing to each other below the viewing deck. I also spent time searching the area for Mexican Ground Squirrelsbut was unsuccessful for this species. I was fortunate enough however to receive some advice from one of the seminar hosts that NMSU campus was home to colonies of these critters, and after several days of searching the same sites, I finally located a couple! Not the greatest images but I did have some good views for sure.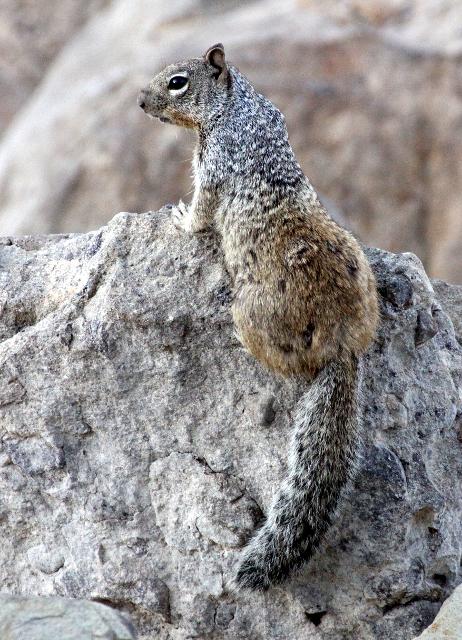 One of the Rock Squirrels seen near Dam Site Marine in Elephant Butte SP.
Dripping Spring Natural Area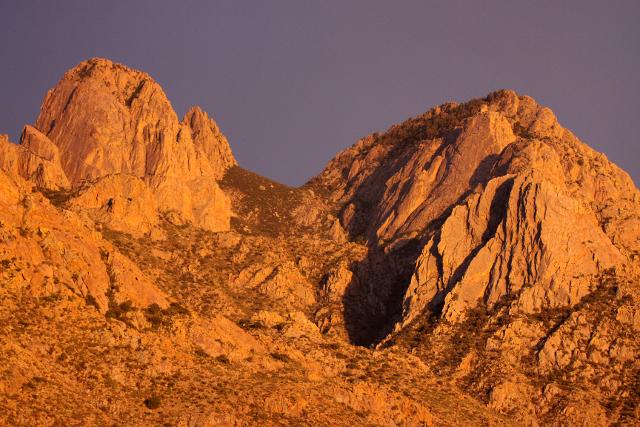 Views of the Organ Mountains above Dripping Spring Natural Area.
I ventured to many of the BLM Nature Areas such as Dipping Spring and Aguirre Springs. Although they were officially closed while there, I was able to get in to Dipping Spring for an afternoon on my last day in the region. The ranger clued me in on where to look for Texas Antelope Squirrels (in front of the visitor's center) and I was able to locate a couple and was able to capture some decent images. I was also able to see this species well at Franklin Mountains State Park in Texas (just north of El Paso on the way to Las Cruces). I was also able to walk around Aguirre Springs and spot some Desert Cottontails and Black-tailed Jack Rabbits (both of which were so common on the trip to make them actually boring!).
This little critter is a Texas Antelope Squirrel and was seen near the visitor's center of Dripping Spring Natural Area.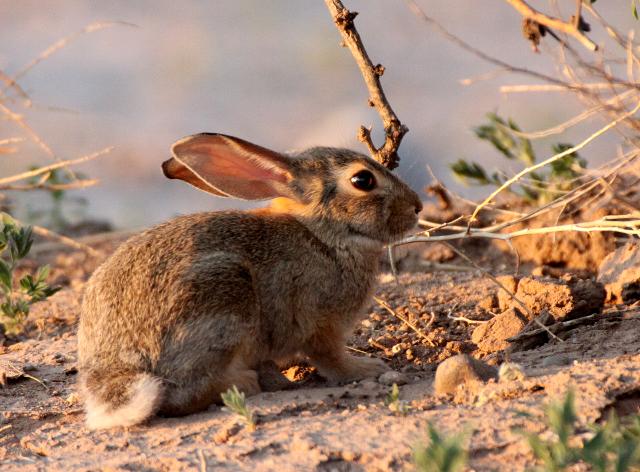 During my stay in the region, I probably saw over 100+ Desert Cottontail Rabits!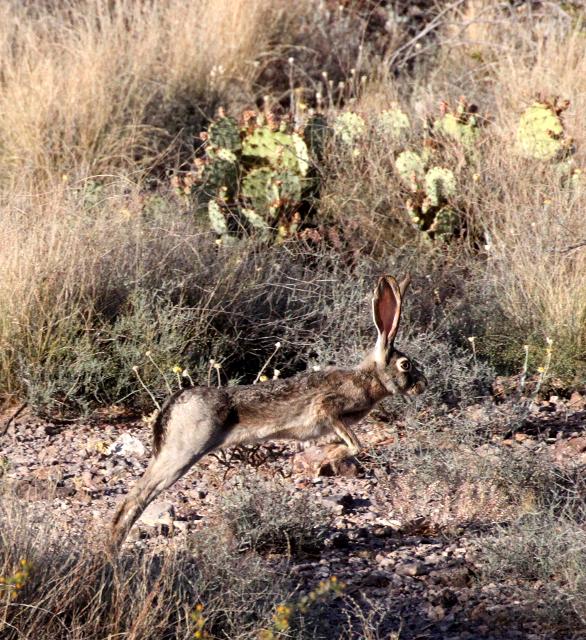 I saw just slightly fewer Black-tailed Jack Rabbits!
White Sands National Monument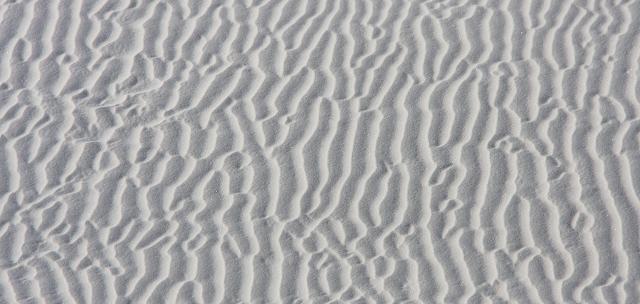 While in the region, I was able to make it to White Sands National Monument, which is home to a fascinating array of flora and fauna that are unique to the gypsum-dunes community. While I was unable to see some of the faunal highpoints, such as the Desert Kit Fox or Dunes Pocket Mouse, I was able to see the dunes community in multiple lights, ranging from the searing direct light of a desert morning to a blasting sand storm caused by a spectacular monsoonal lightening storm that wracked the area in to the early evening. I will never forget sitting in my Dodge rental car watching the dunes disappear in a storm of blinding white sand followed by one of the most spectacular lightening storms I have ever seen. The rain that pounded me was equally impressive! After all of this was finished, I found myself to be completely alone in the reserve. I spent time spotlighting until the late hours of the evening before heading back to my home base in Las Cruces.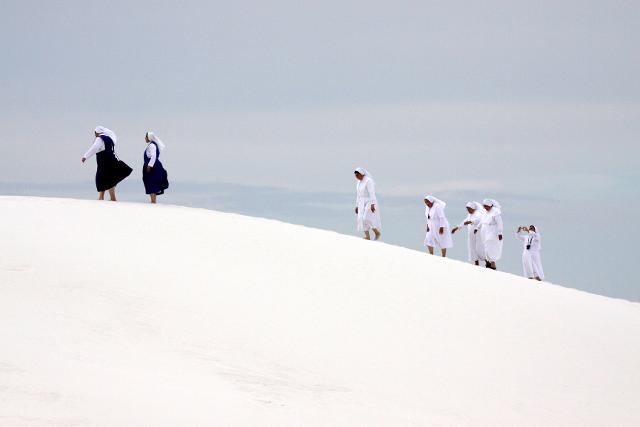 During one of my strolls in the desert, I can across a "herd" of nuns walking the dunes. I could not imagine a more surreal scene. They spoke no English.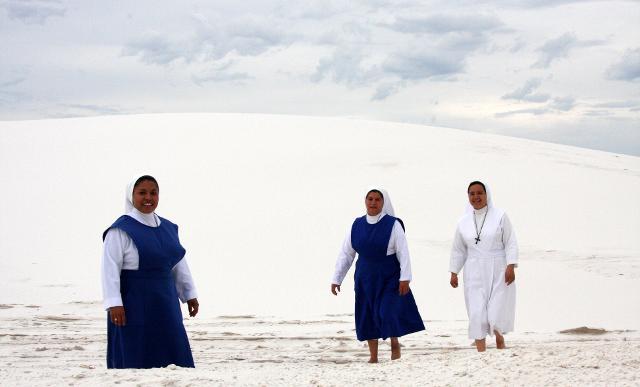 The nuns were thirsty and need "agua".
Sacramento Mountains &
Lincoln National Forest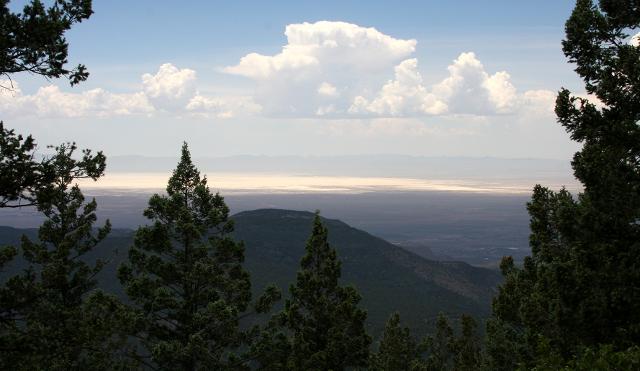 On top of all of the Chihuahuan desert highlights, I was able to make it all the way up to the Sacramento Mountains, about one hour northeast of Las Cruces. The Sacramento Mountainsis a very diverse assemblage of plant communities consisting of mixed conifer zones as well as pinyon pine-juniper woodlands and even some substantial acreage of Chihuahuan upland desert communities. I made it all the way up to Sunspot, which is home to the famous Sunspot Observatory, which investigates…..er….sunspots. Here I was able to locate one of North America's rarest chipmunk species, the Gray-footed Chipmunk in good numbers! I was also able to locate the Sacramento Mountains subspecies of the Red Squirrel. One of the coolest accidents of the afternoon was spotting a North American Porcupinecrawling in a mountain mahogany along the side of the road near Cloudsport.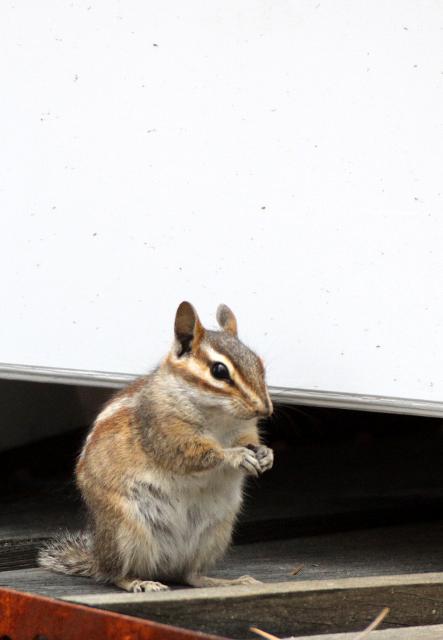 The Gray-footed Chipmunk is one of the rarest chipmunk species in North America. I saw at least a couple dozen of them while in the Sacramento Mountains.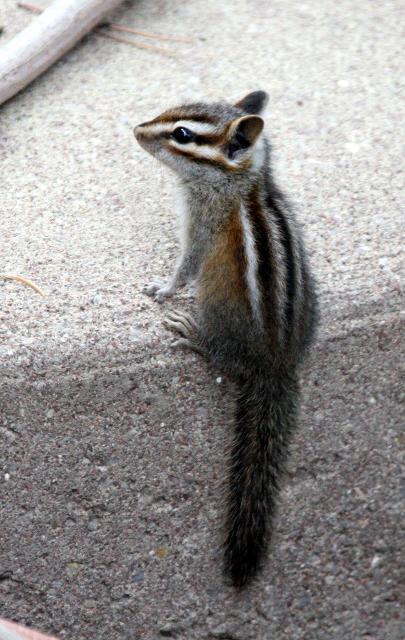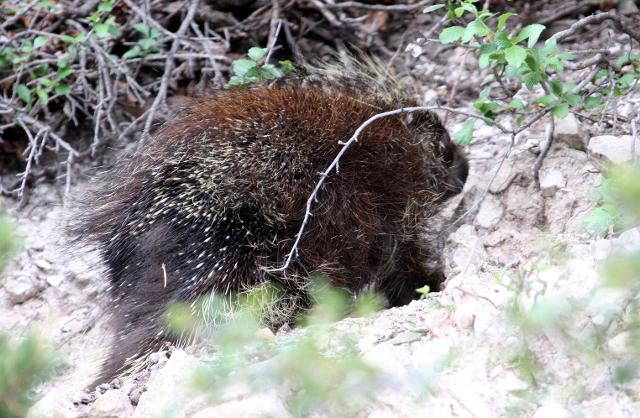 This North American Porcupine was seen scurrying through a mountain mahogany just outside Cloudsport.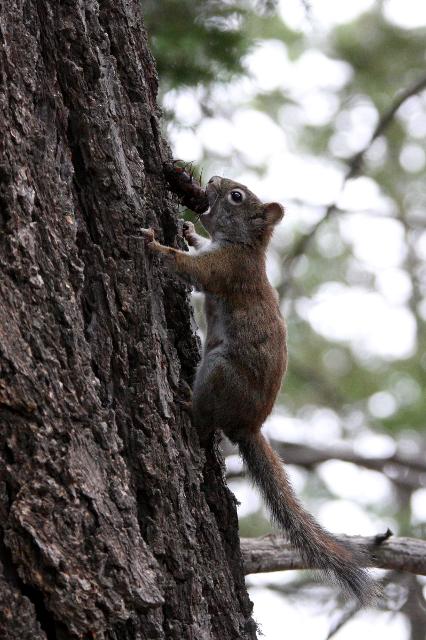 Although not as rare or controversial as the Mount Graham Red Squirrel, this Sacramento Mountains Red Squirrel is another endemic subspecies found on one the many "Sky Islands" of southern New Mexico.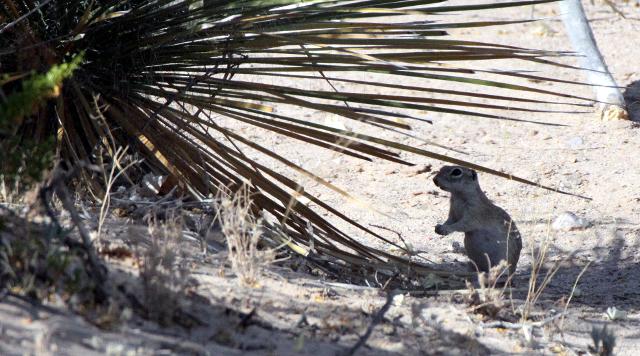 After six days of trying, I finally found my Mexican Ground Squirrel. Ironically it was under a creosote bush on the south side of the campus I was actually working at!
Mammals Seen in Southern New Mexico
Sacramento Mountains Red Squirrel (Tamiasciurus hudsonicus)
Grey-footed Chipmunk (Tamias canipes sacramentoensis)
Rock Squirrel (Spermophilus variegatus)
Porcupine (Erethizon dorsatum)
Desert Cottontail Rabbit
Black-tailed Jack Rabbit
Texas Plains Coyote (Canis latrans texensis)
Mexican Ground Squirrel (Spermophilus mexicanus)
Texas Antelope Squirrel (Ammospermophilus interpres)
Desert Pocket Gopher (Geomys arenarius)
Birds Seen in Southern New Mexico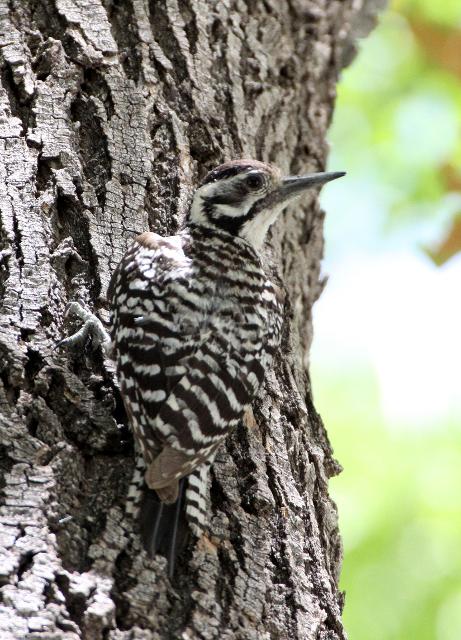 Ladderback Woodpecker
Mallard
Neotropical Cormorant
Gambel's Quail*
Scaled Quail*
Snowy Plover
Killdeer
American Avocet
Black-necked Stilt
Long-billed Curlew
Franklin's Gull
Mourning Dove
White-winged Dove
Burrowing Owl
Common Nighthawk
Black-chinned Hummingbird
Ladder-backed Woodpecker
Western King Bird
Loggerheaded Shrike
Chihuahuan Raven
Barn Swallow
American Robin
Northern Mockingbird
Scott's Oriole
Crissal Thrasher*
European Starling
Canyon Towhee
House Sparrow
Black-throated Sparrow
Great-tailed Grackle
Bronzed Cowbird*
House Finch
Tricolored Heron
Ash-throated Flycatcher
Western Grebe
Green Heron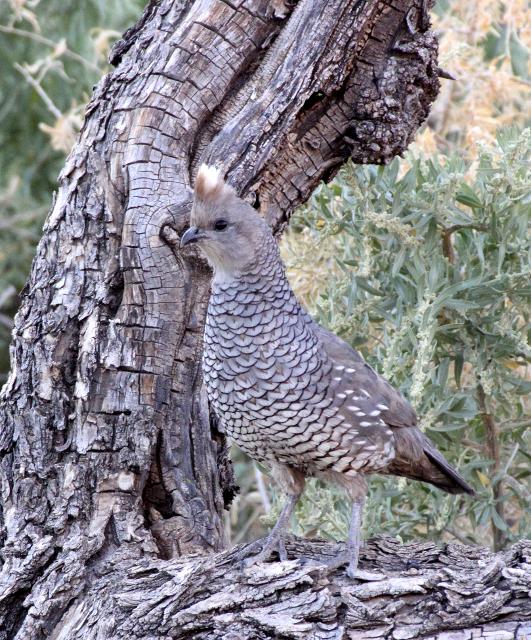 Scaled Quail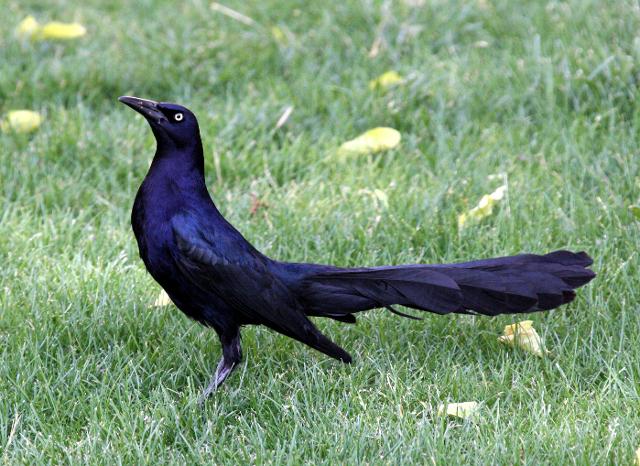 Great-tailed Grackle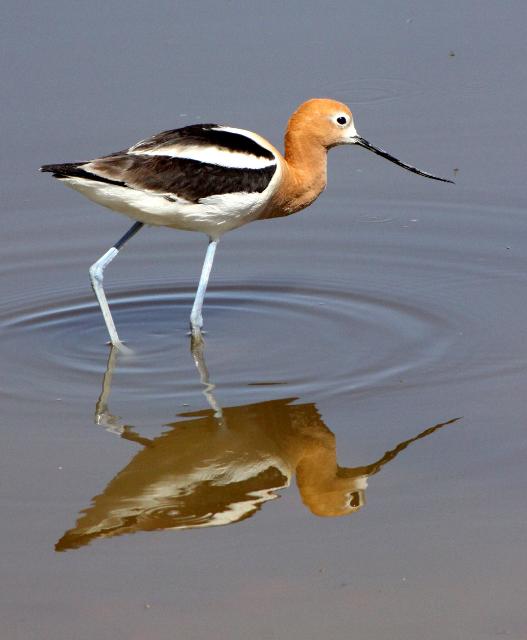 American Avocet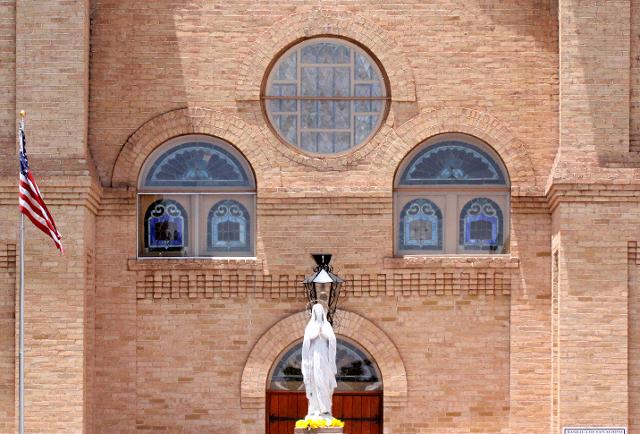 The Mission in Old Town Mesilla
Check the below links for more images of Southern New Mexico!
Mammals and Other Critters of Southern New Mexico
Landscapes and Places of Southern New Mexico