Expedition to Poyang Lake 2012
Be sure to check out or Pbase galleries for more images of our experiences in China
I guess now you could call Poyang Lake our Thanksgiving holiday destination here in China. It's now the only distant (from Shanghai) China destination we've visited more than once as a family, and it always coincides with our Thanksgiving 3-day weekend. The three day break is the perfect to fly down to Nanchang (a 1 hour flight from PVG) and then get out to the lake the next morning and spend a couple days trying to spot the cranes and other birds of the region.
November is a great time to come to visit Poyang Lake. The four species of migrating cranes are now present in good numbers as are the dozens of species of waterfowl, waders and other peeps. The lake is starting to drain and the appropriate foods are being exposed for the tired and hungry migrants. The one issue that makes the season somewhat difficult is the pervasive foggy haze in the area that makes high resolution, sharp (non grainy) images difficult! I have come to accept that our trips to Poyang may never be about amazing wildlife photography – they will be about experiencing a very special place and watching one of China's wildlife wonders.
Our guide was once again the famous, "Zhang Lin" of Shanghai Birding Tours. I can always highly recommend him as a very knowledgeable and friendly guide. No one knows eastern China better than Zhang Lin!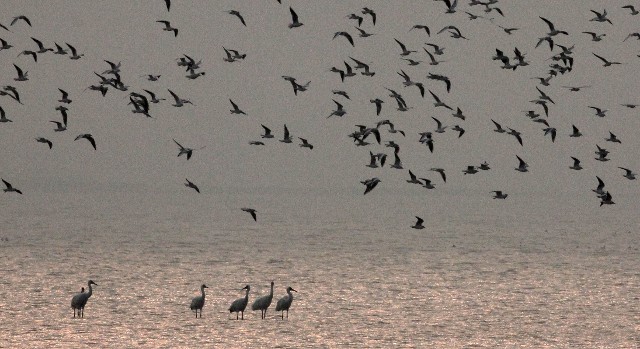 A glorious foggy sunset with Siberian Cranes in the foreground and Black-headed Gulls in flight above...
I am not going to pretend to fully understand the nuances of the ecology of Poyang Lake. Even though we've spent a total now of several days exploring it, we've only really focused on a few sections with any serious emphasis. Evidently the lake has traditionally flooded and drained in a natural cycle that has gone on for thousands of years, allowing for amazing biodiversity and providing a vital wintering grounds for such endangered species as the Siberian Crane and Baer's Pochard and many others.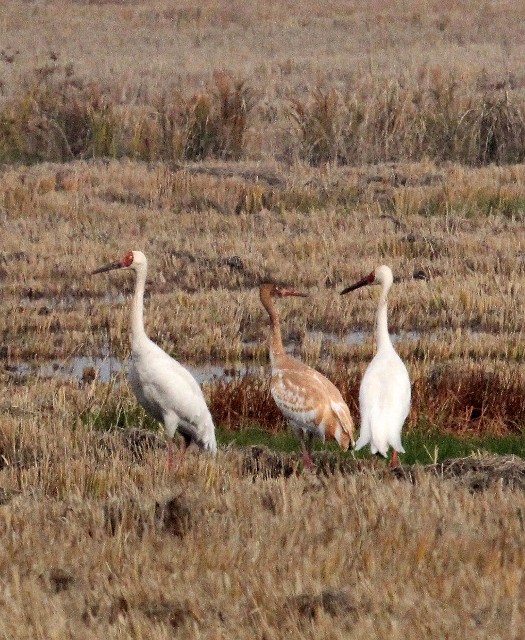 A family of Siberian Cranes in the grasslands surrounding Poyang Lake. One rarely finds this species outside of the freshly exposed mudflats, but we witnessed a couple anomolies this weekend worthy of note, and this was one of them...

In recent years, however, the natural cycle of Poyang has been dramatically interrupted with the advent of the Three Gorges Dam, which has diverted water from the lake. The precise ecological ramifications of this disasterous dam project have yet to be fully realized, but the entire Yangtze River ecosystem as a whole was dramatically altered, and Poyang in many respects was collateral damage to a large extent.
While we were at Poyang this time, we learned about something even worse for the species needing Poyang and for the future of the lake itself. The Provincial government is planning on building a dam to keep water in Poyang permanently thereby effectively stopping the natural ebb and flow of the water levels that so many species depend on for their very survival. Seemingly in complete disregard for such Level One Protected species like the Siberian Crane, they are planning on daming the northern drainage of the lake, which would most definitely cause the extinction of the crane and perhaps many other species.
I found it difficult to believe that this could even be considered, but after watching the building of the Three Gorges Dam, even after such an international and domestic outcry, one must accept that anything is possible in China, even if it means amazing and almost unprecedented environmental destruction. Such short-sighted views are simply beyond comprehension. The WWF was onsite trying to generate independent data that may be used to support a case against the building of the dam, but there was a palpable feeling of pessimism amongst the naturalists we encountered.
Poyang and the surrounding region is the last place on earth you can still find the wintering Siberian Crane. When the dammed eventually lake fills up and stays full for the first time, the Siberian Cranes will find their favorite roots and tubers submerged and out of reach. This species has specially adapted to this sort of food and even their beaks are engineered with this in mind. A simple behavioral switch may not be an option for them and I shudder to think what lies in store for this amazing and highly endangered species.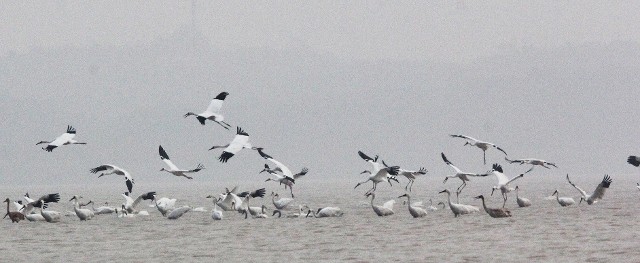 Siberians in flight over Poyang. Note the wading cranes in water nearly up to their belly, a very strange phenomenon for mud-flat feeders like the Siberian Cranes. Perhaps this is an early-season phenomenon, or perhaps it is a behavioral adaptation for an ever changing Poyang environment. It may be a bit early to tell...
But on a lighter note, our Thanksgiving expedition to Poyang was a smashing success once again. We nailed all for the crane species in short order and even caught good sightings of at least 50 other species. We were expecting soaking rain the entire trip, but our two main field days were surprisingly free of precip and even sunny for one of the days! I was hoping to increase my collection of images of the cranes as our first trip there, the visibility was moderate and the lighting was poor, so we only were able to capture mediocre, grainy images.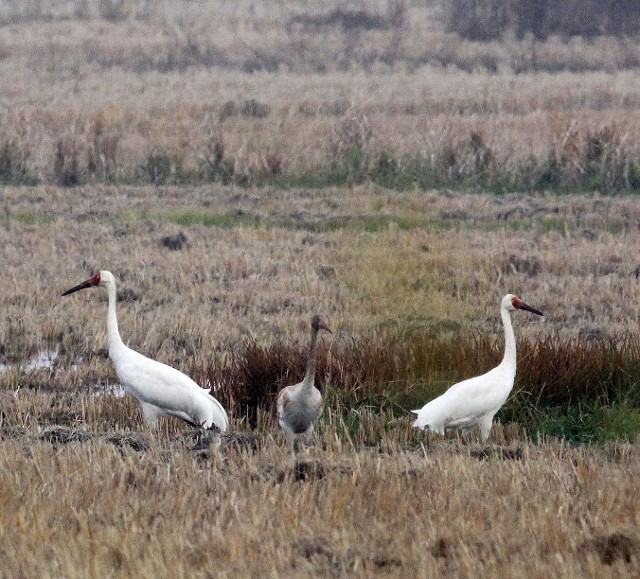 Our family of Siberian Cranes! We only noticed a few juveniles on this year's trip. I hope this is not a bad year for the cranes - their numbers are simply too low as it is...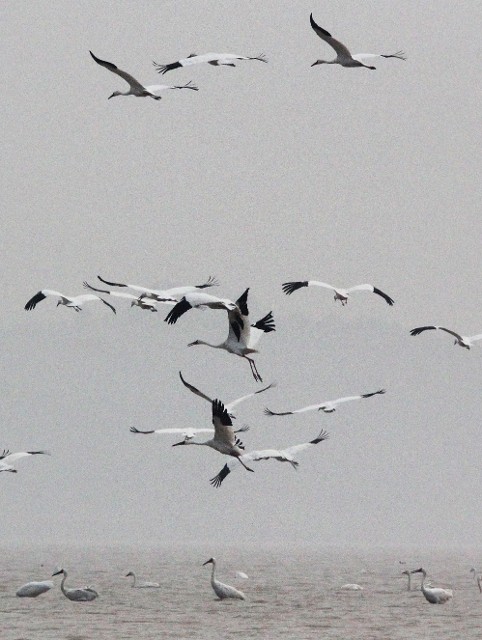 Siberian Cranes over Poyang Lake...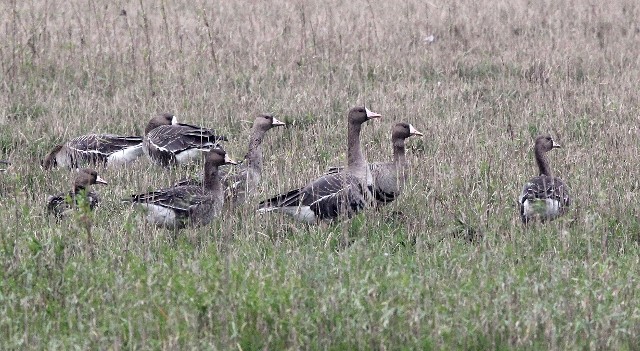 Greater White-fronted Geese

One of the issues with the fauna at Poyang is they tend to stay very far from humans and are very nervous and difficult to approach. This would make building a blind or perhaps some sort of camouflaged dingy necessary to get the amazing images I was hoping for. This trip was pretty much the same as our first in this regard. Close-up, sharp images were difficult to get of most of the species. But we all enjoyed our time trying to get better images and vantage points. Som and I worked as a team and were moderately successful in some cases.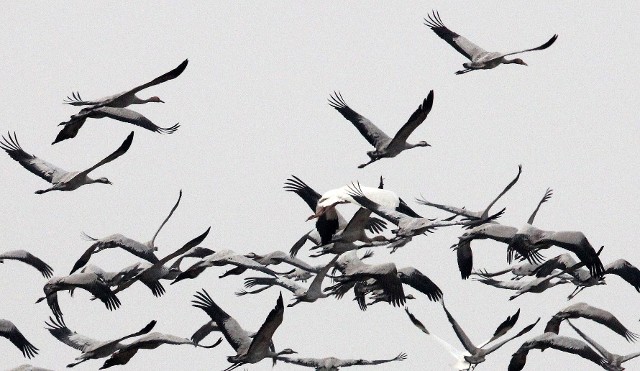 An explosion of Common Cranes and one lone Siberian at Poyang Lake.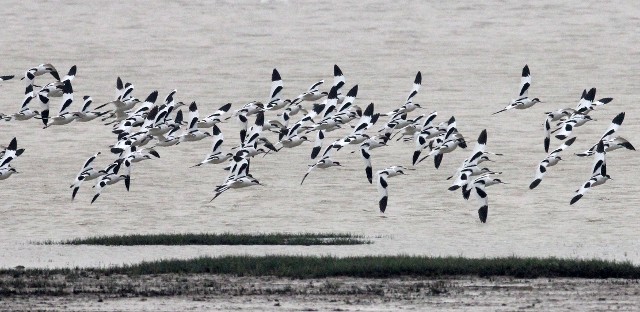 Som accidently spooked a nice flock of Pied Avocents...

This trip was special as our friend from SAS, Alfred Olivas joined us and tolerated well our Smith family idiosyncracies. It was great to share time and our passion for the area with Alfred, who is an avid birder and naturalist himself. It was great fun hanging at "The Poyang"! We enjoyed the local food, spotting the fauna and just getting out of Shanghai and in to the fresh Poyang air! And we even had an opportunity to check out Nanchang City a bit on our last morning – nice town!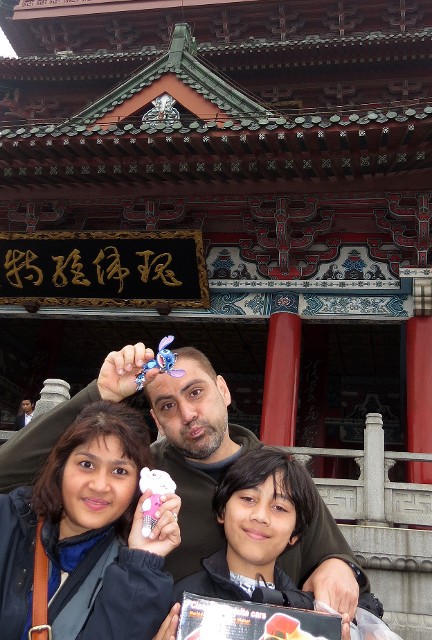 Tres amigos!
The Great Siberian Crane Release!
We were very lucky to be witness and be a small part of a phenomenal event, the release of a rehabilitated Siberian Crane, which lost some of its toes to a poachers trap around the lake. It was a fortuitous and touching experience but at the same time depressing, seeing first hand what this species is up against here in China.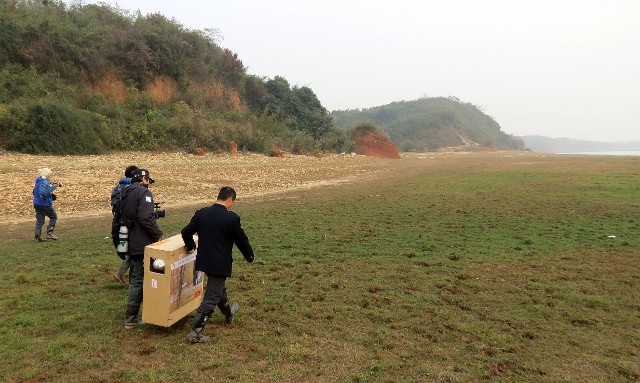 Carrying the crane to an appropriate release site.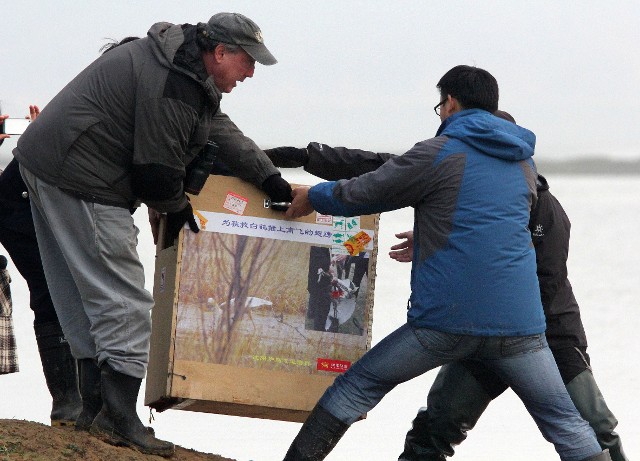 Giving a hand...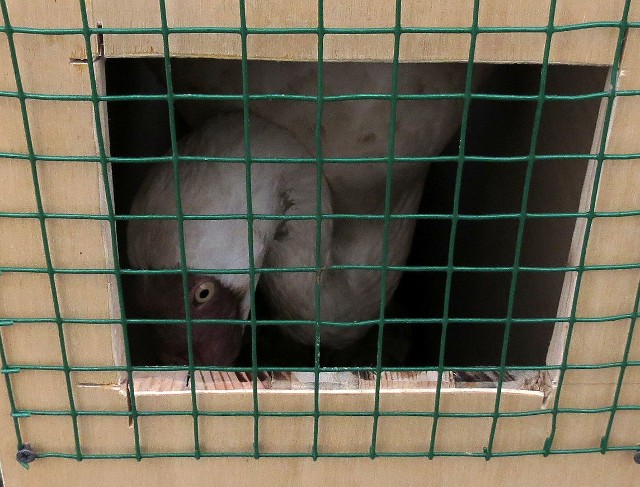 Wondering what's coming next...This bird was strangely very relaxed.

The little guy was a bit afraid of water....hmmm...I could tell at this moment that there was a definite bond between the bird and the professor who was releasing him.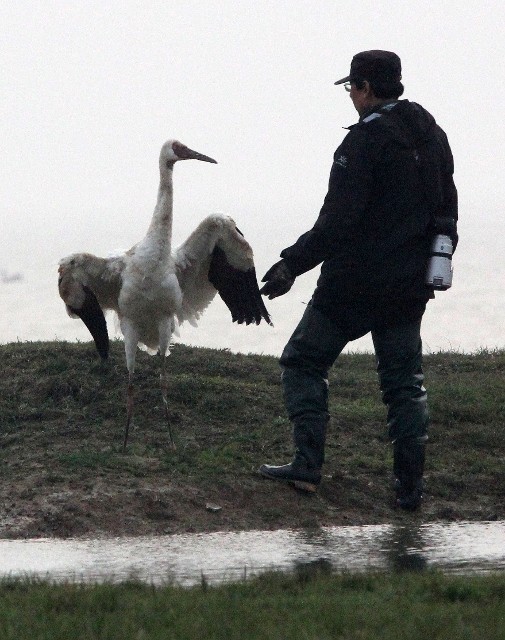 At litte chat about the benefits of being with his own species...This really did seem like a moment of communication between these two individuals.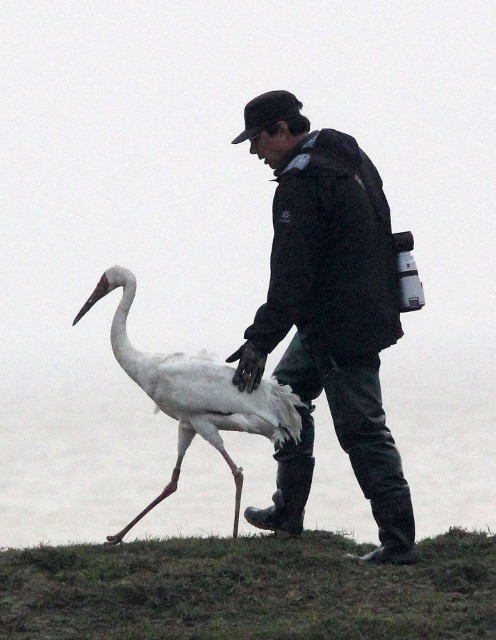 A gentle guiding hand...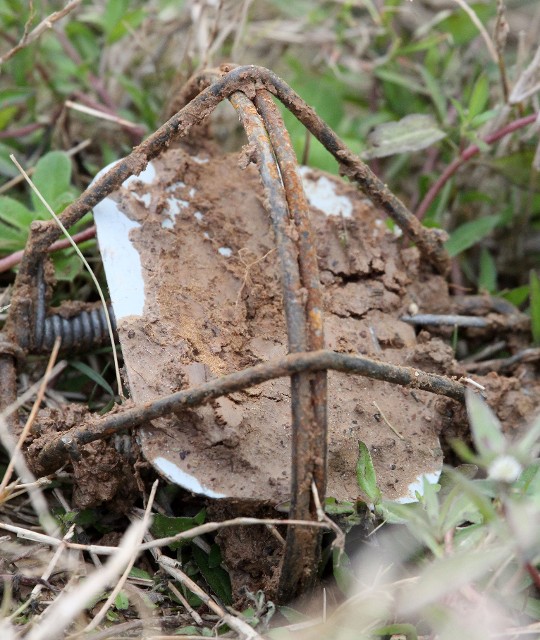 The reason the bird nearly died! We came across numerous poachers traps and took particular joy in destroying every single one we encountered!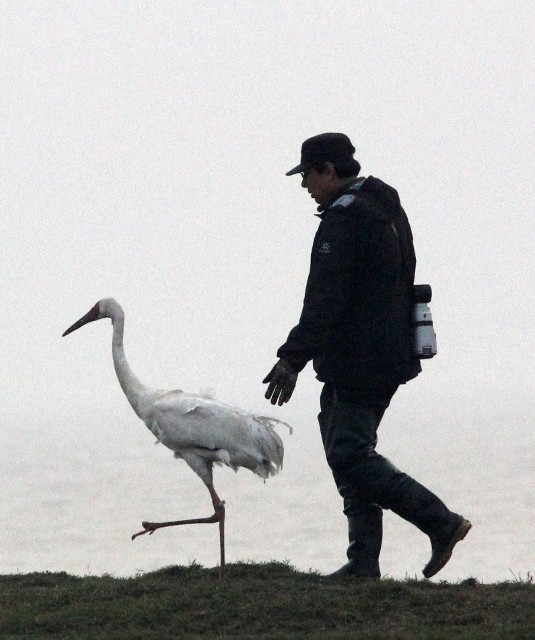 Note the two missing toes...

Now that November trips seem to be a family tradition, we will be looking forward to visiting Poyang Lake once again next year and the next. Not sure what to expect the next time we get to Poyang. Will our old friends, the Siberian Cranes, still have a home on this earth? Or will they be yet another casualty of human greed, ignorance and selfishness? Time will tell.
Birds of Poyang Lake!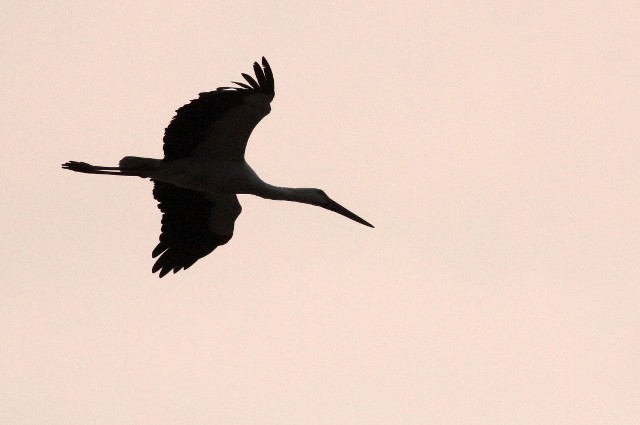 Oriental Storks were common this weekend. We saw nearly 100!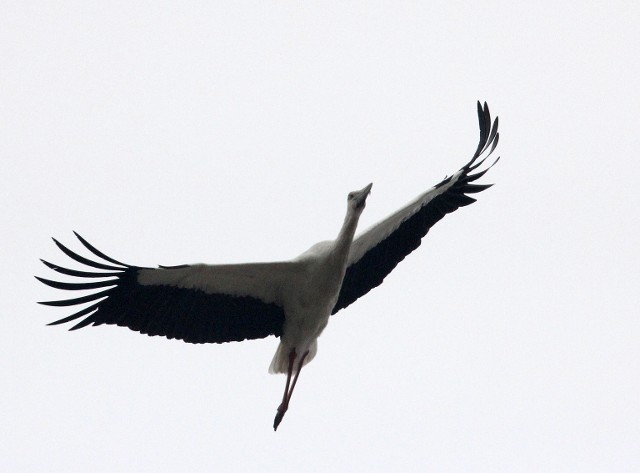 Oriental Stork, now a very rare bird in Asia...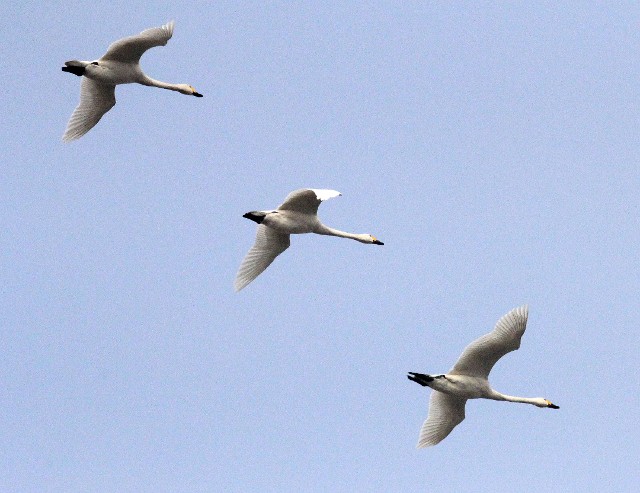 Tundra Swans were common but not as comman as previous years...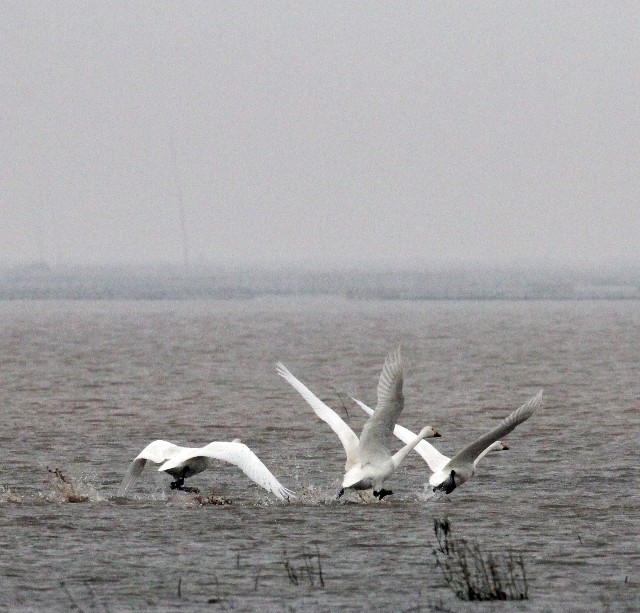 Tundra Swans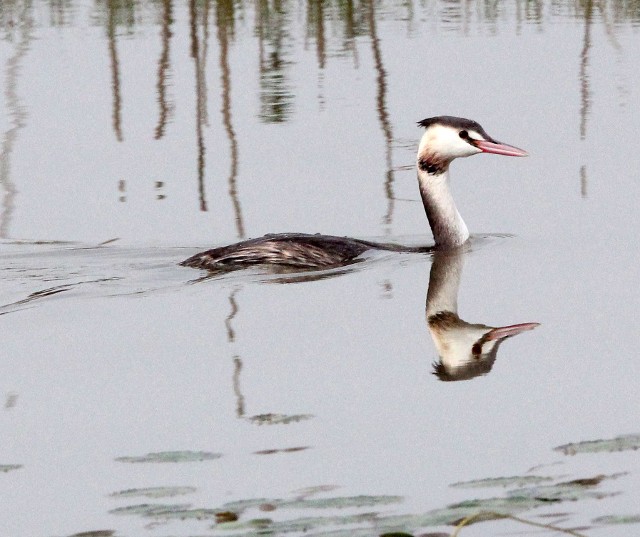 Great Crested Grebes were very common this year.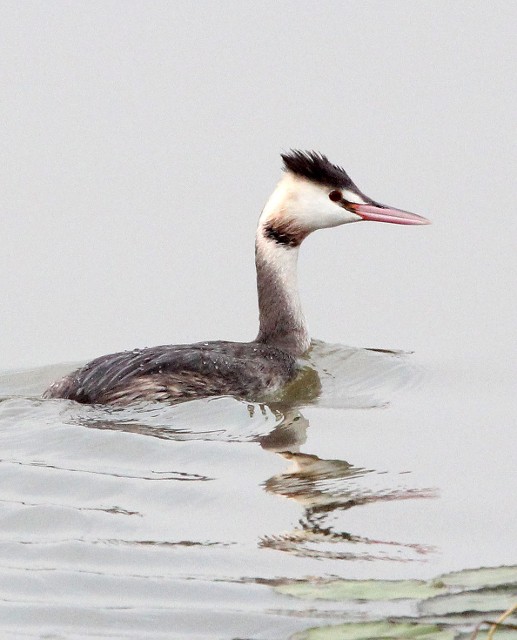 Great Crested Grebe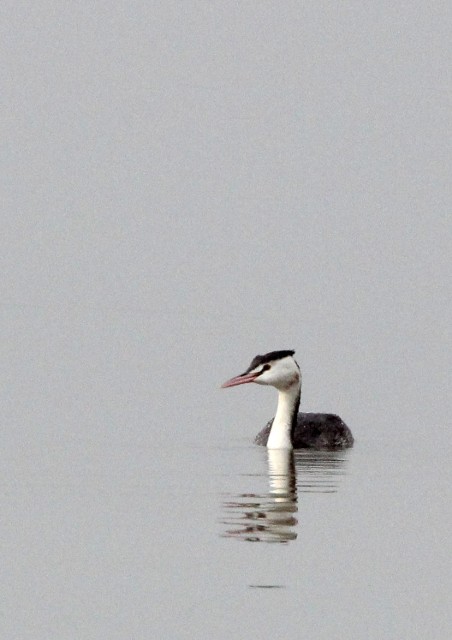 Great Crested Grebe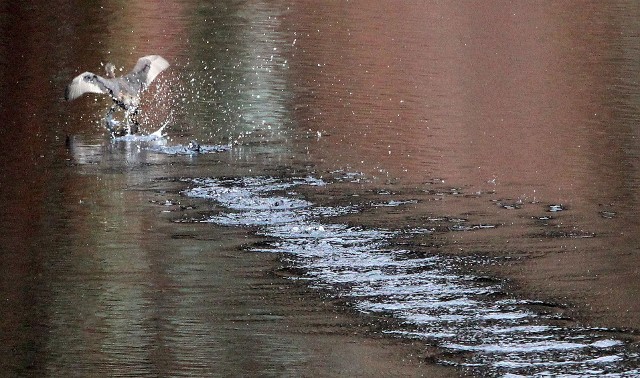 Little Grebe taking flight at Nanji Wetlands.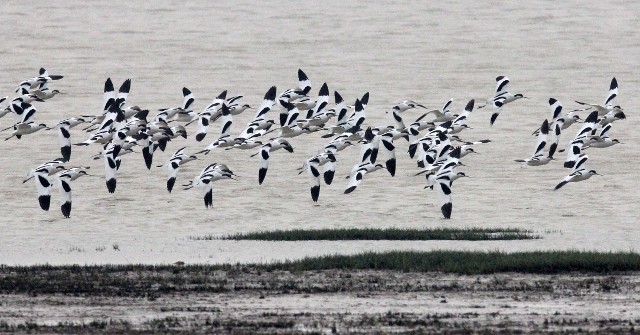 Flock of Pied Avocets on the shores of Poyang Lake.

Pied Avocets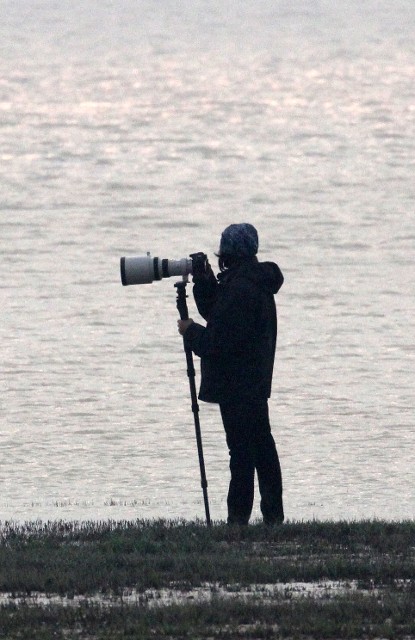 Som coming from the side...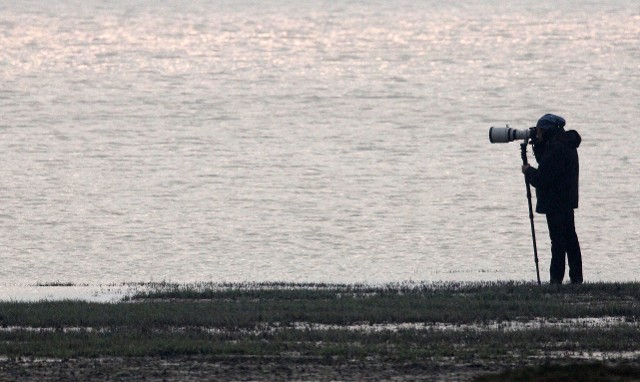 Som taking aim...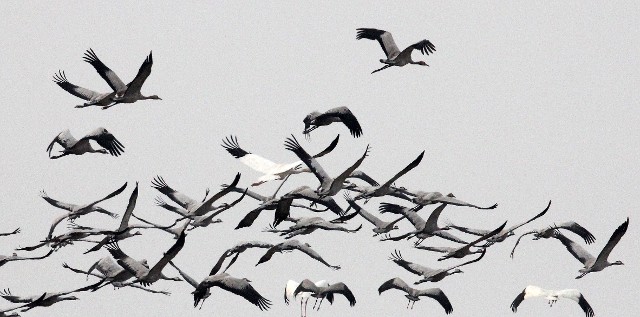 Mixed flock of Common and Siberian Cranes.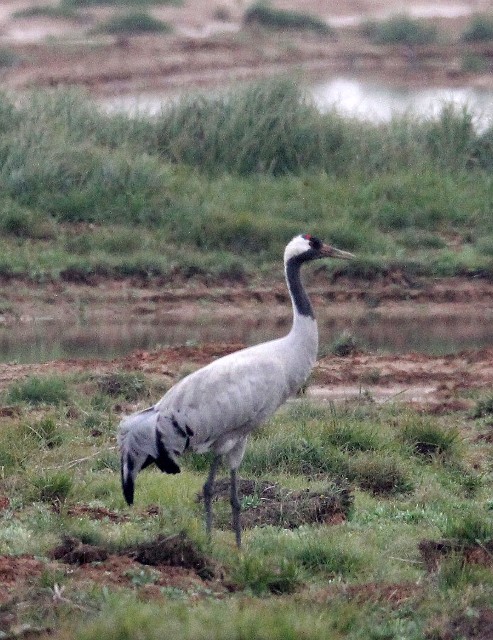 Common Crane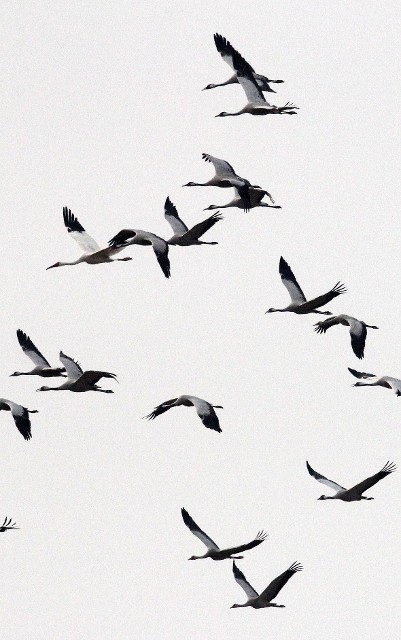 Common Cranes and a lone Siberian in flight over Poyang Lake.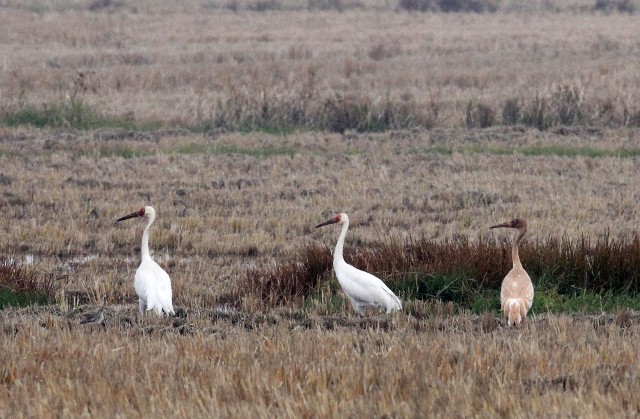 Siberian Crane family. We did see only a few juveniles this fall.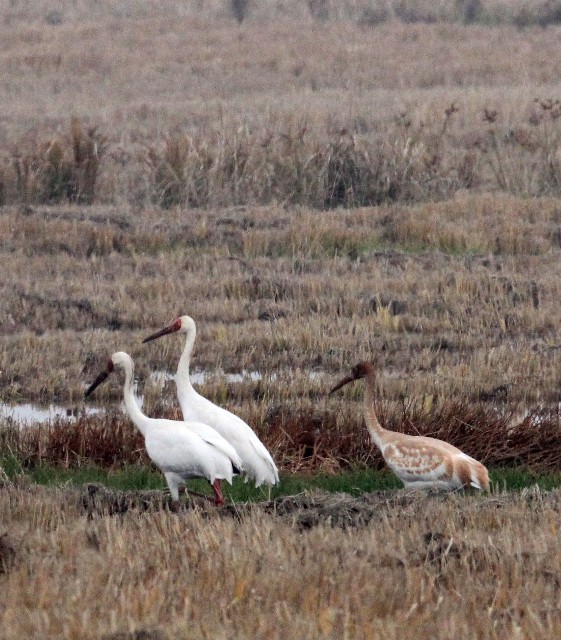 Back to work looking for tubers and invertebrates and other goodies!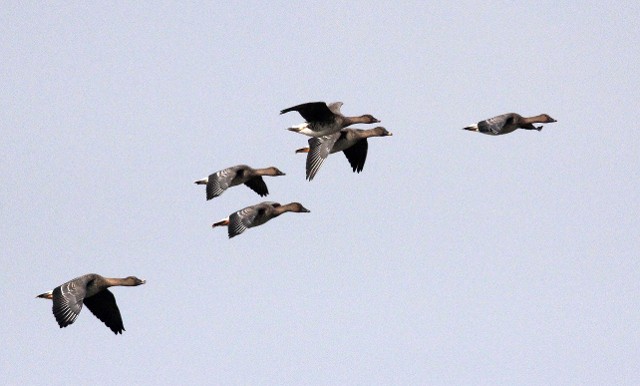 Bean Geese were the most common bird by far this weekend.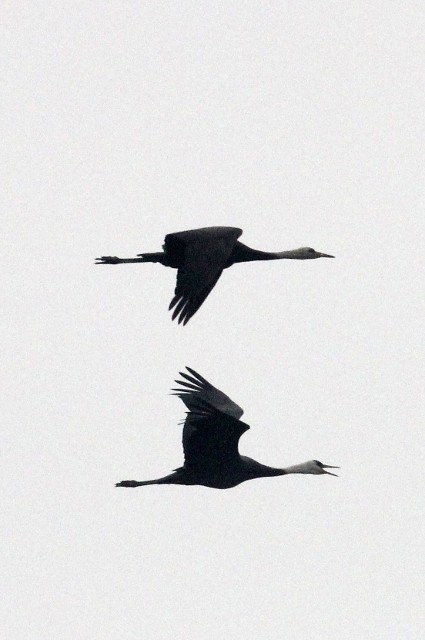 Hooded Cranes in flight over Poyang.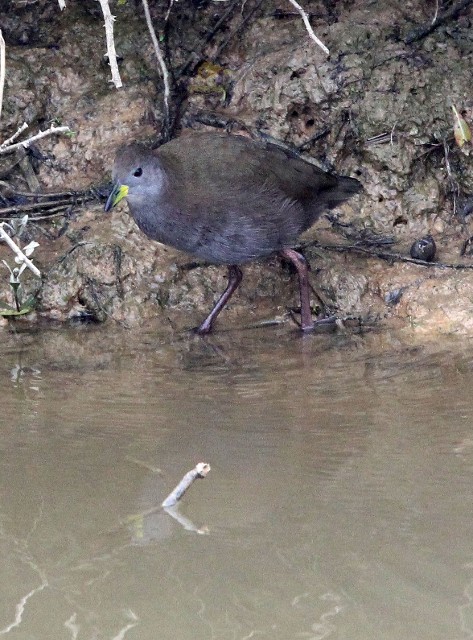 My first Brown Crake! We saw many this weekend.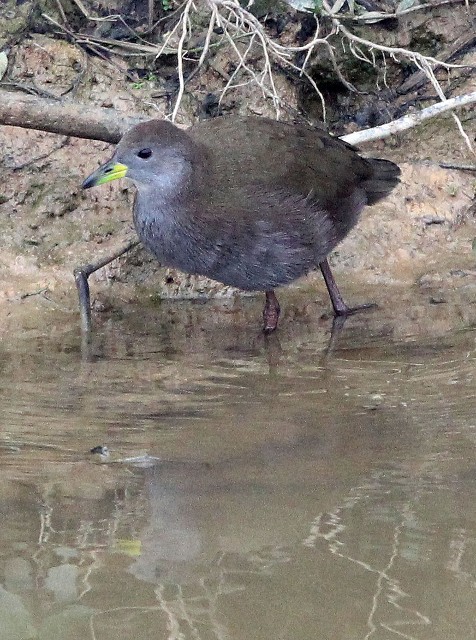 Brown Crake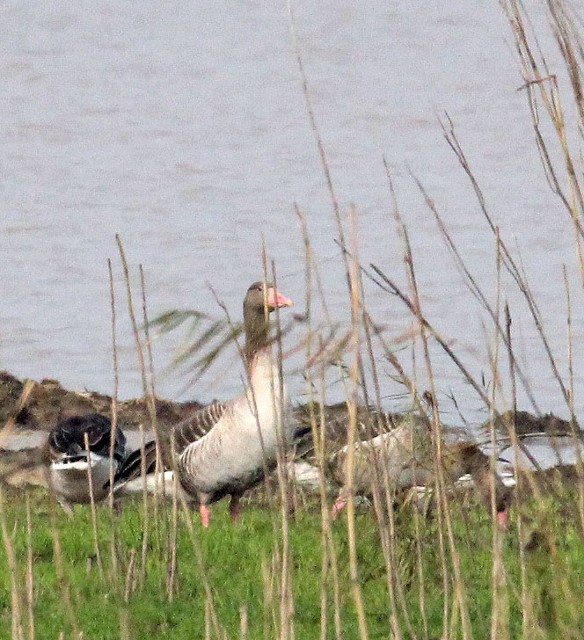 Greylag Goose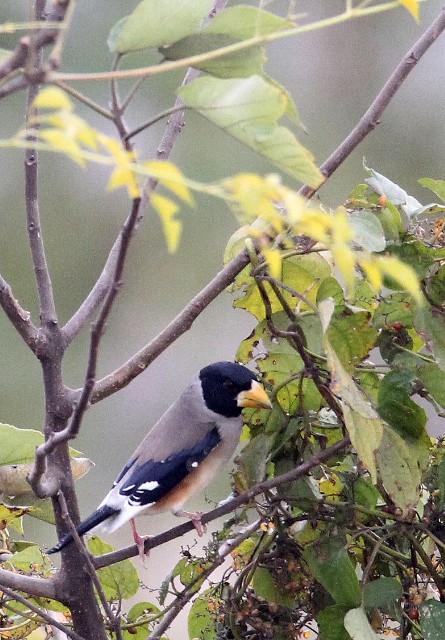 A beautiful male Chinese Grosbeak in some of the peripheral woodlands in the Poyang Lake region.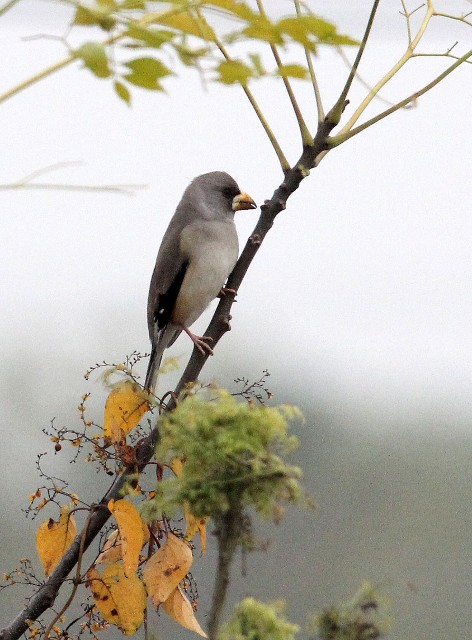 Female Chinese Grosbeak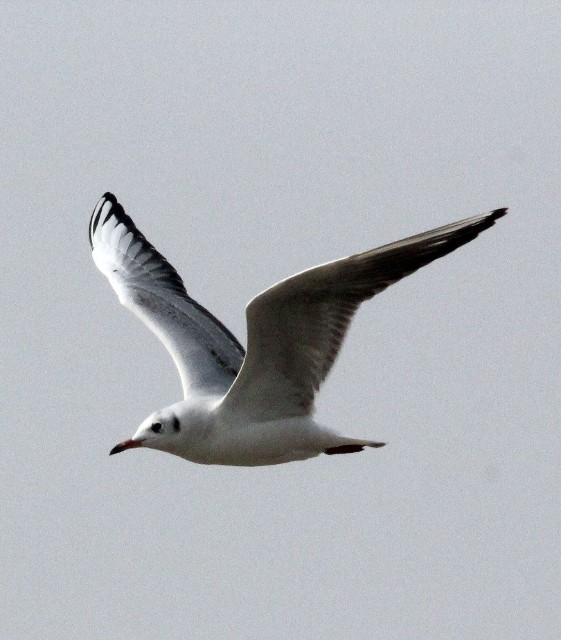 Maybe one day I will see a Black-headed Gull in China with an actual black head!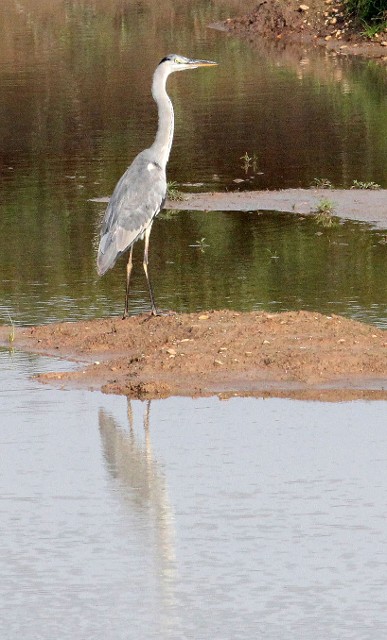 The ubiquitous Grey Heron...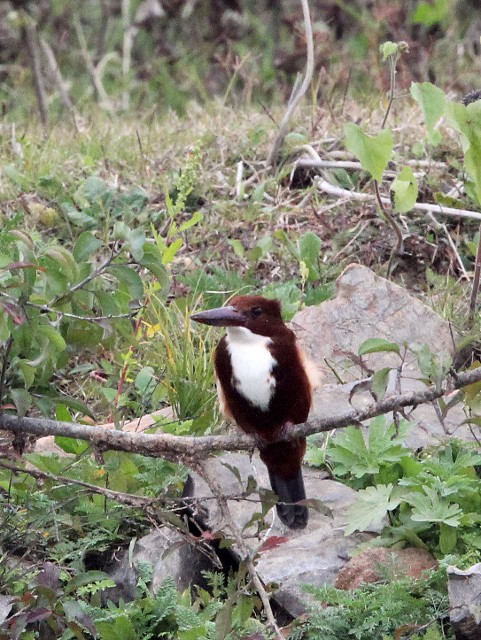 It was nice to see so many White-breasted Kingfishers.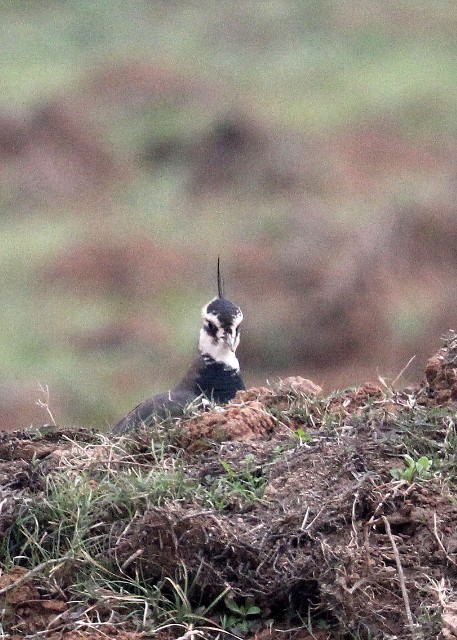 Northern Lapwing peeking over a mound of dirt to see what we were up to...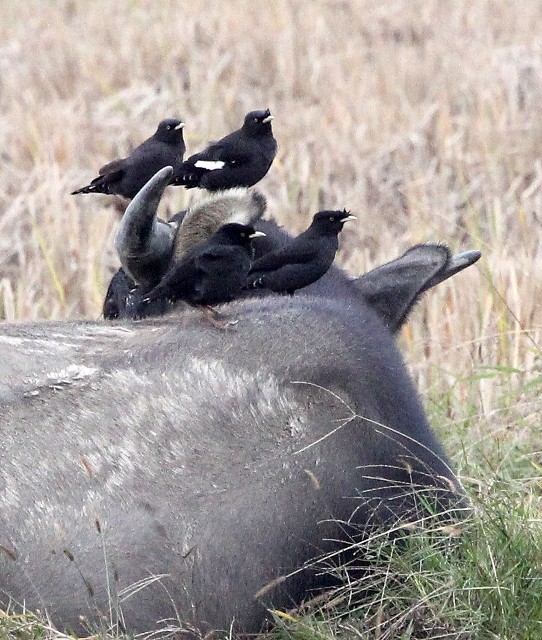 Crested Mynas parking on a water buffalo...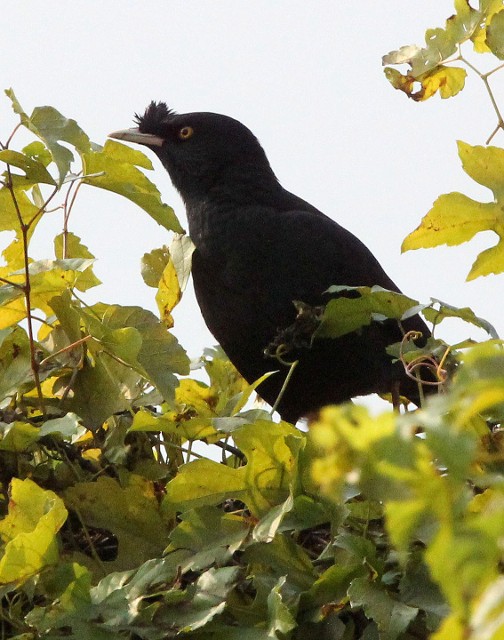 Crested Myna...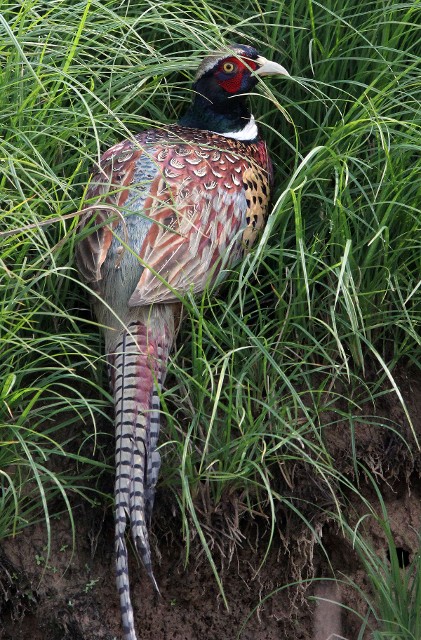 Such a beautiful bird...They were everywhere!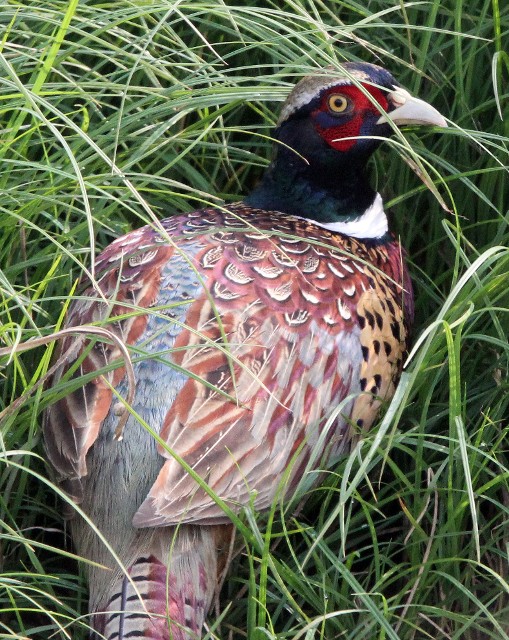 Common Pheasant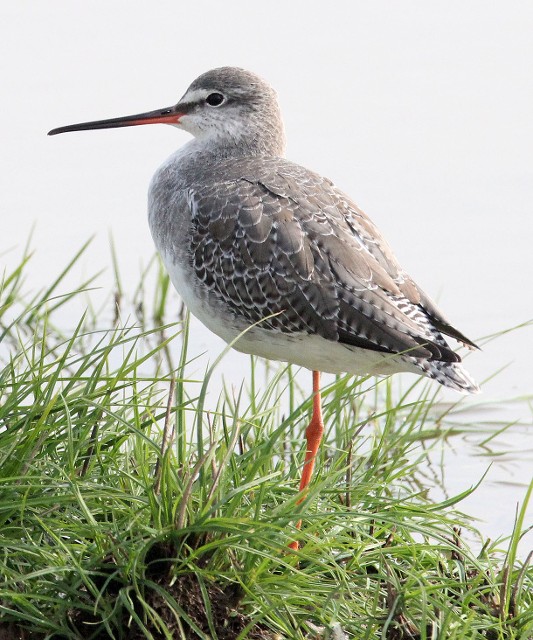 Spotted Redshanks were the main waders for the weekend...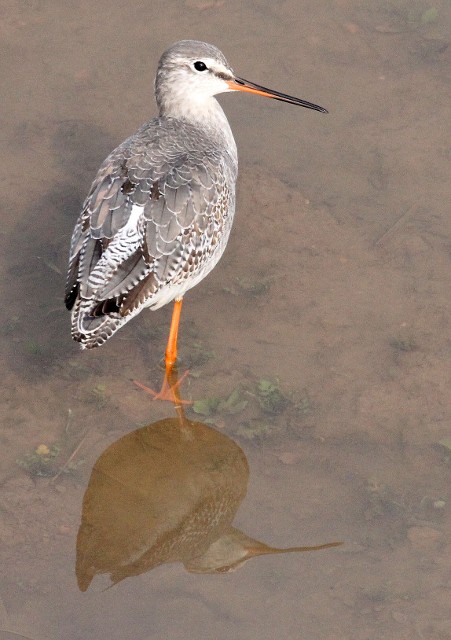 Spotted Redshank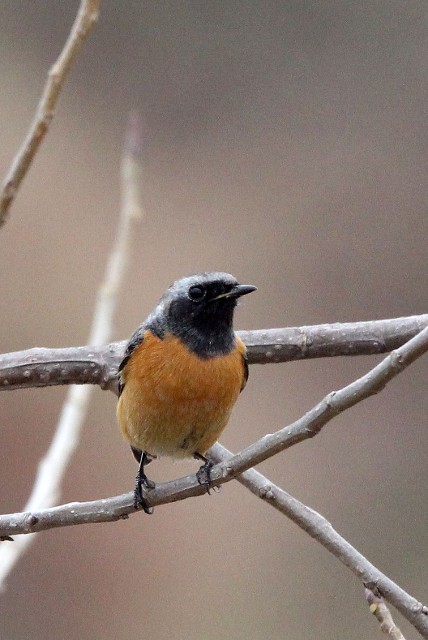 A nice male Daurian Redstart.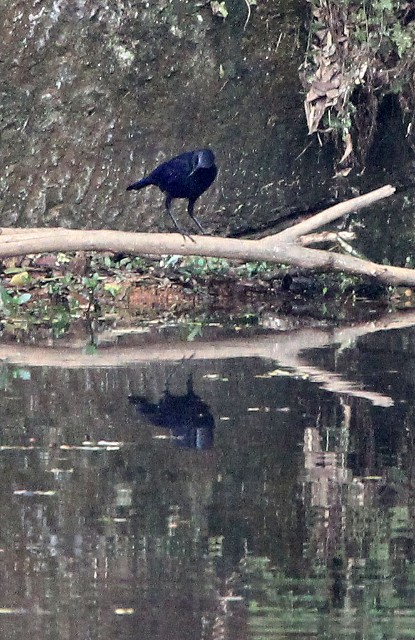 Blue Rockthrush fishing in the quarry ponds of Nanji Wetlands.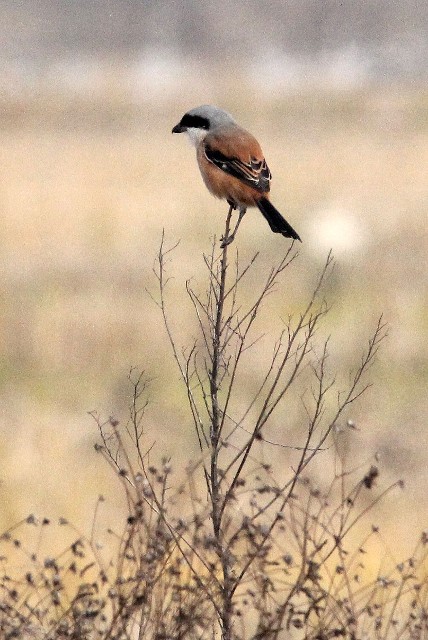 Long-tailed Shrike...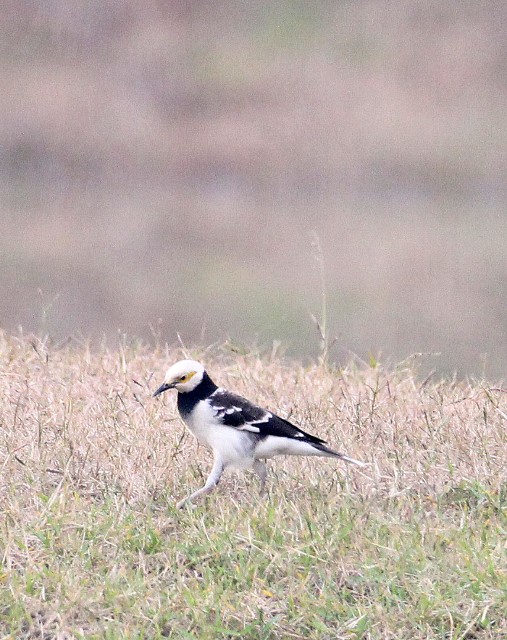 Collared Starling searching for breakfast...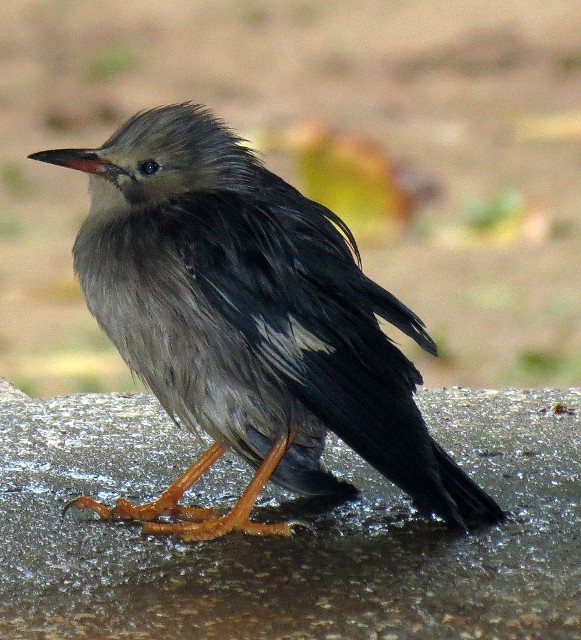 Red-billed Starling taking refuge from the rains in Nanchang City.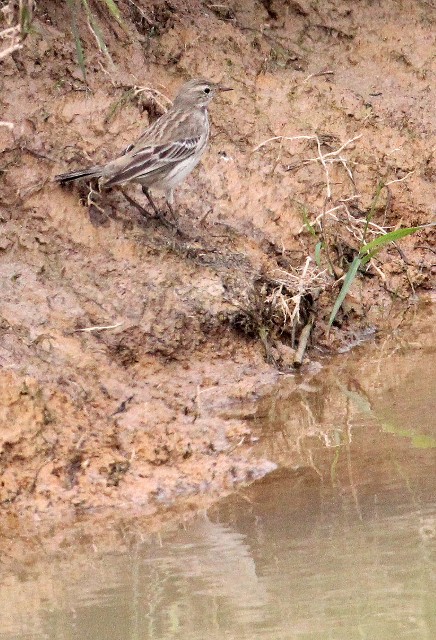 Buff-bellied Pipit near the lake's edge...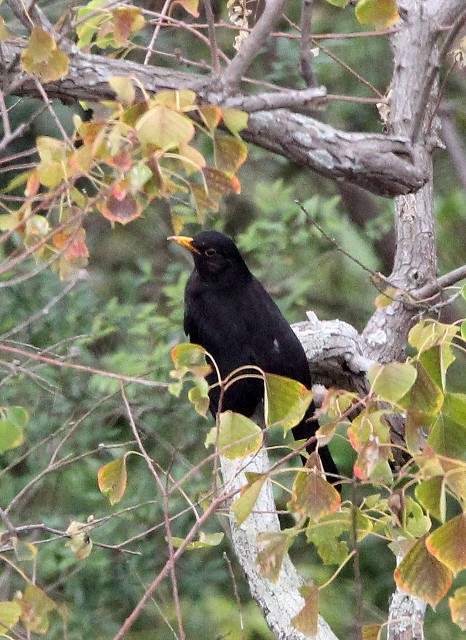 Eurasian or Chinese (the new name!) Black Bird.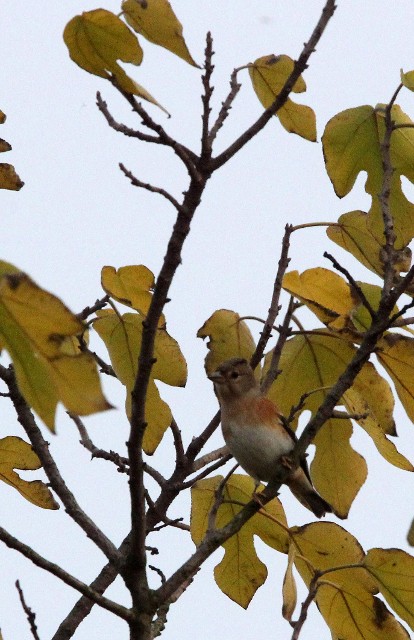 Brambling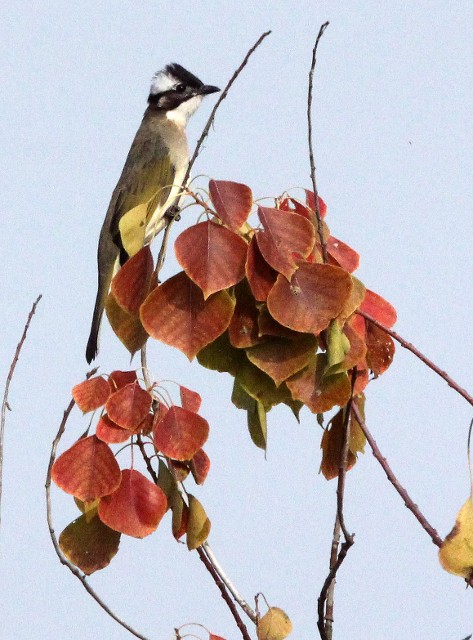 Chinese Bulbul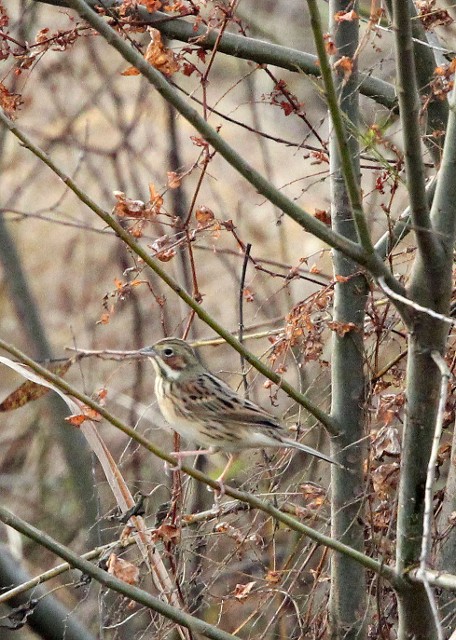 Chestnut-eared Bunting!

Poyang 2012 Species List
Common Pheasant
Bean Goose
Greater White-fronted Goose
Swan Goose
Greylag Goose
Tundra Swan
Mallard
Northern Shoveler
Spot-billed Duck
10. Common Pochard
11. Common Merganser
12. Smew
13. Common Kingfisher
14. White-throated Kingfisher
15. Pied Kingfisher
16. Barn Swallow
17. Spotted Dove
18. Eurasian Turtle Dove
19. Siberian Crane
20. White-naped Crane
21. Hooded Crane
22. Common Crane
23. Brown Crake (Amaurornis akool)*
24. Common Coot
25. Northern Lapwing
26. Common Snipe
27. Common Greenshank
28. Spotted Redshank
29. Black-headed Gull
30. Mew Gull
31. Common Kestrel
32. Common Buzzard
33. Little Grebe
34. Common Grebe
35. Great Comorant
36. Little Egret
37. Intermediate Egret
38. Great Egret
39. Grey Heron
40. Oriental Stork
41. Eurasian Spoonbill
42. Long-tailed Shrike
43. Black-billed Magpie
44. Blue Rock Thrush
45. Daurian Redstart
46. Red-billed Starling
47. Black-collared Starling
48. Crested Myna
49. Yellow-bellied Tit
50. Light-vented Bulbul (Chinese Bulbul)
51. Plain Prinia
52. Zitting Cisticola
53. Dusky Warbler
54. Vinous-throated Parrotbill
55. Eurasian Skylark
56. Eurasian Tree Sparrow
57. White Wagtail
58. Yellow Wagtail
59. Richard's Pipit
60. Olive-backed Pipit
61. Buff-bellied Pipit
62. Water Pipit
63. Grey-capped Greenfinch (Carduelis sinica)
64. Brambling
65. Yellow-billed (Chinese) Grosbeak
66. Chestnut-eared Bunting (Emberiza fucata)
More Stuff!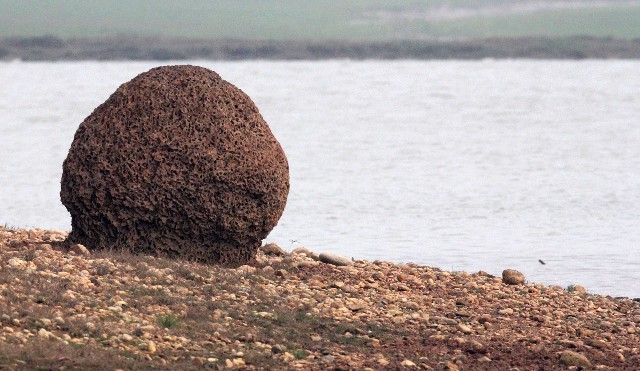 Wormed mudstone of Poyang Lake.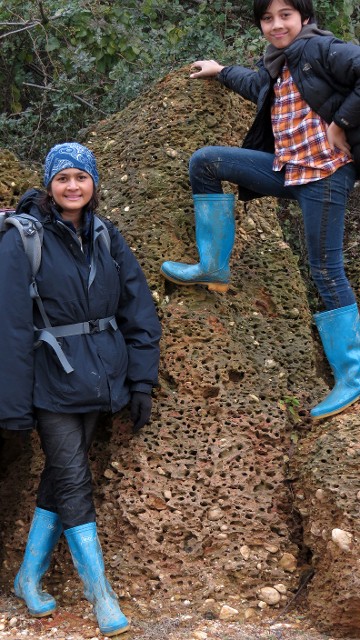 Wormed mudstone!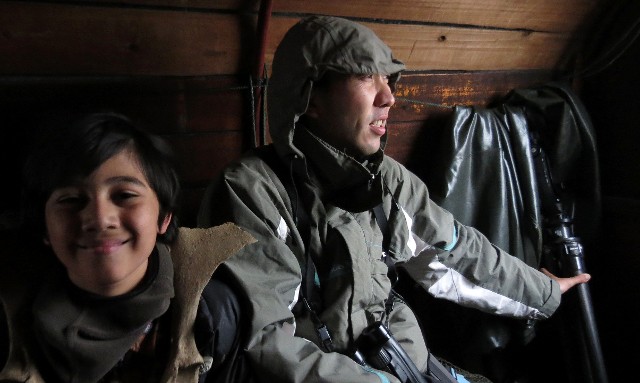 Two buds - Cokie and Zhang Lin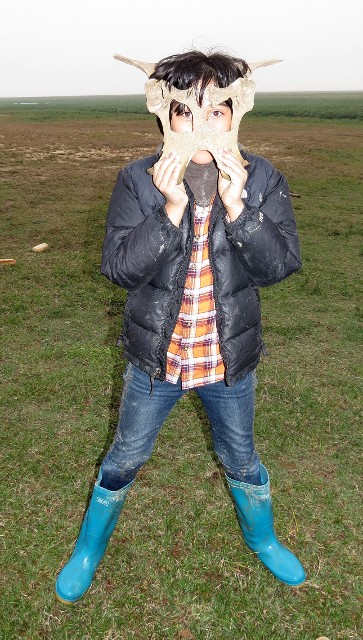 Pelvis man!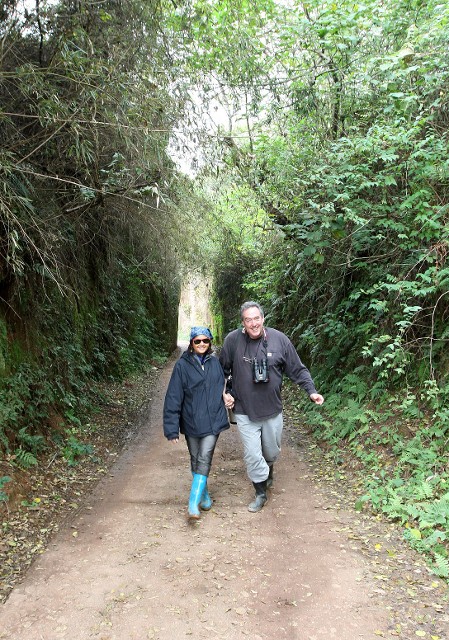 Walking through the canyons of Nanji Village...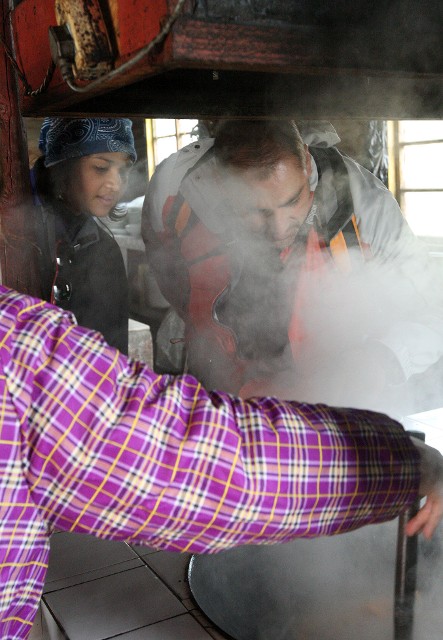 Built-in woks in Nanji cantina!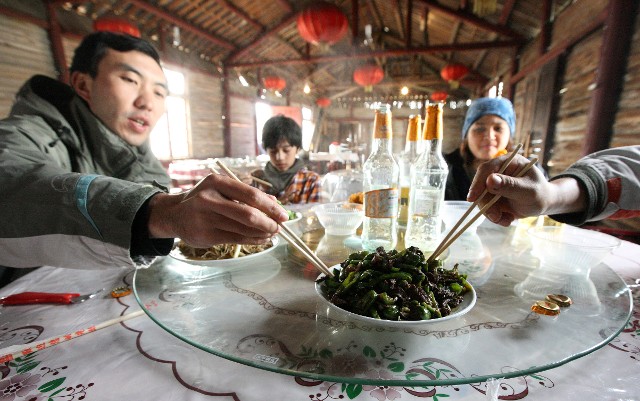 Lunch time at Poyang!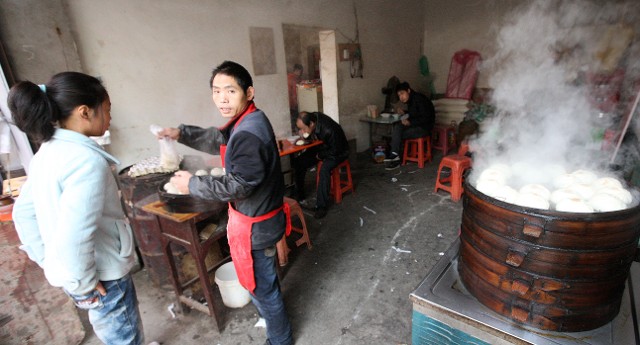 Bao ze for breakfast!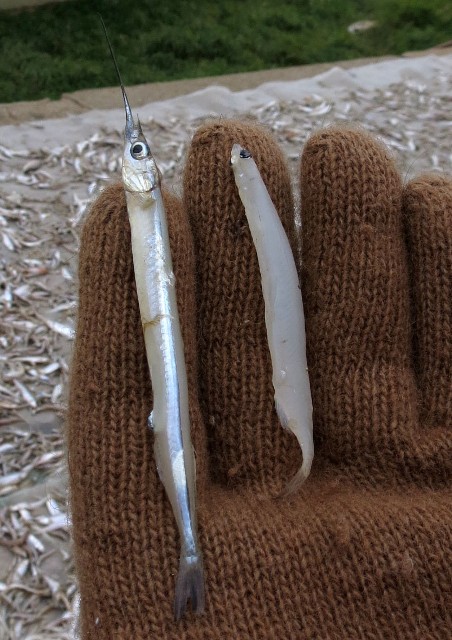 Many species of fish populate Poyang Lake's fishing nets.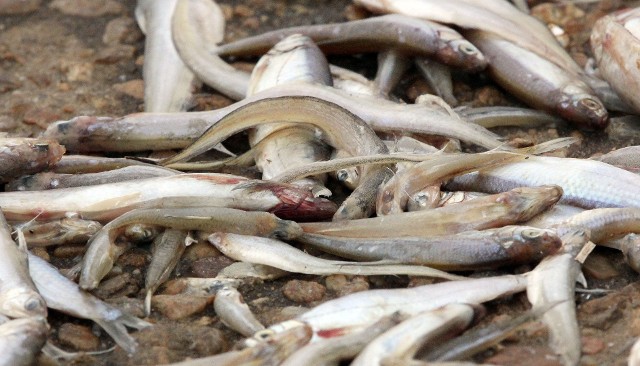 The reason so many birds continue to come to Poyang.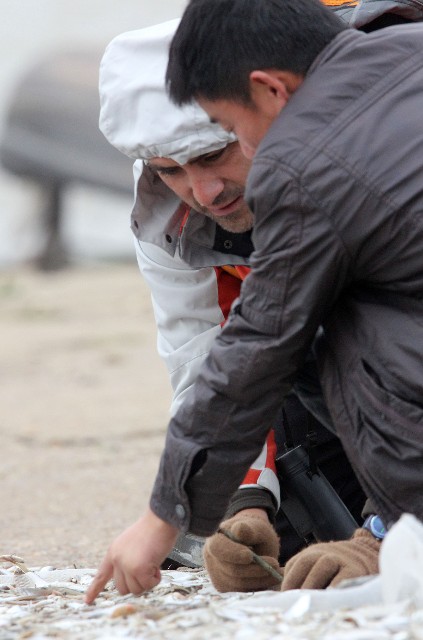 Alfred was impressed with his ichthyology lesson this morning...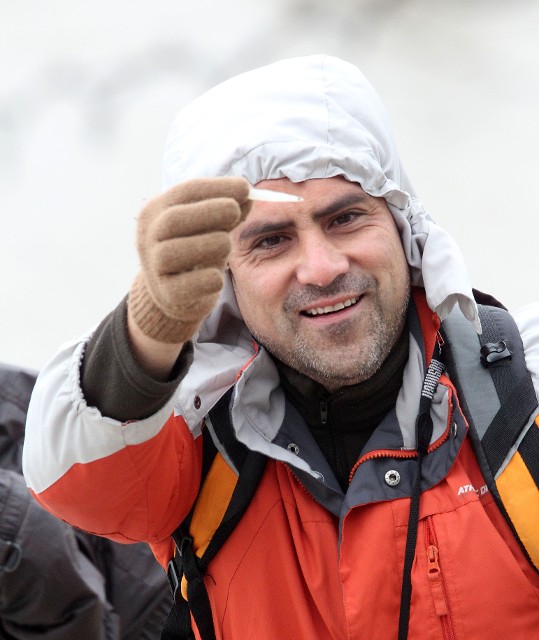 Dude!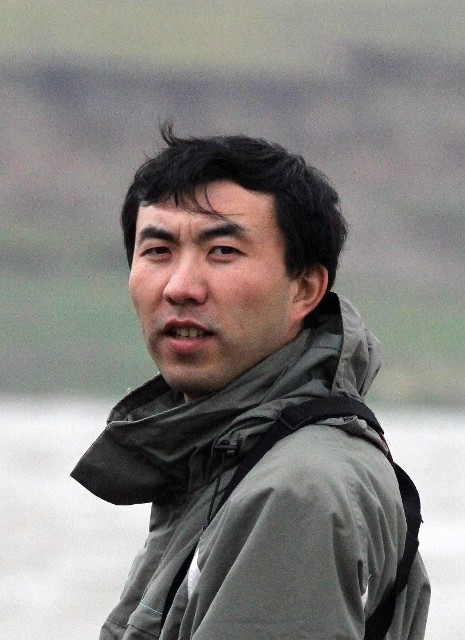 Zhang Lin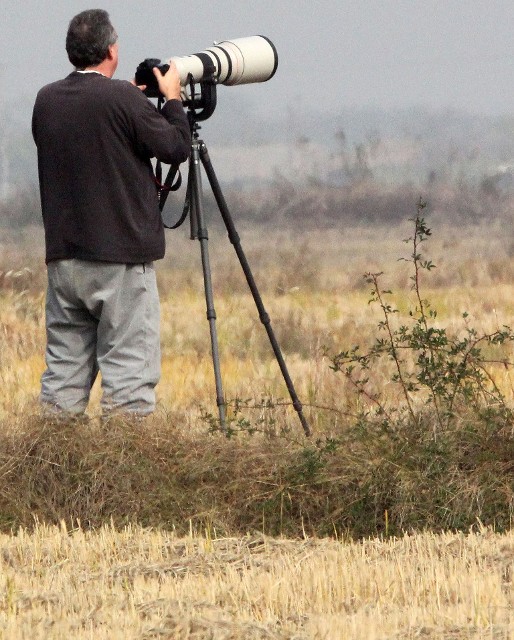 I call this lens the "back killer"...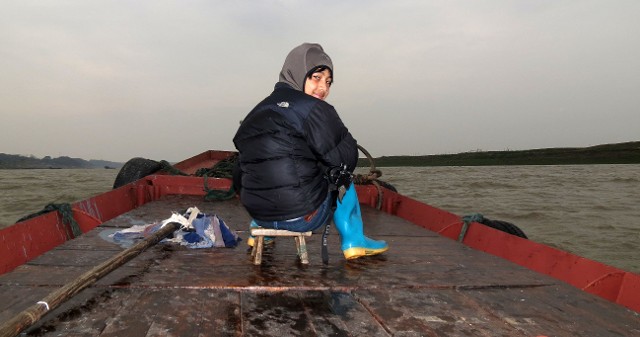 Our expedition in to the lake ecosystem...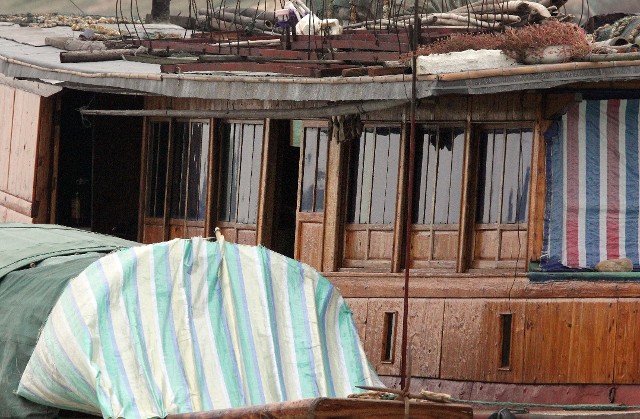 Pretty nice house boats...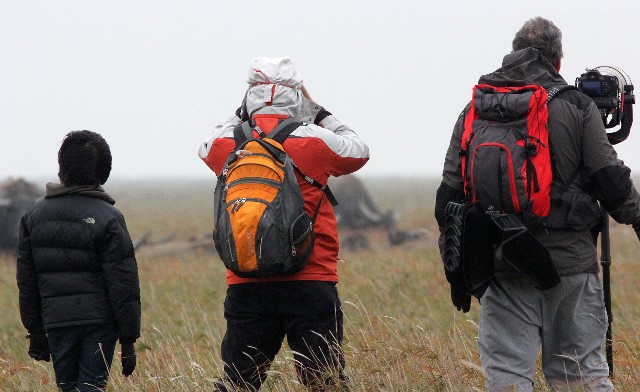 Crane spotting!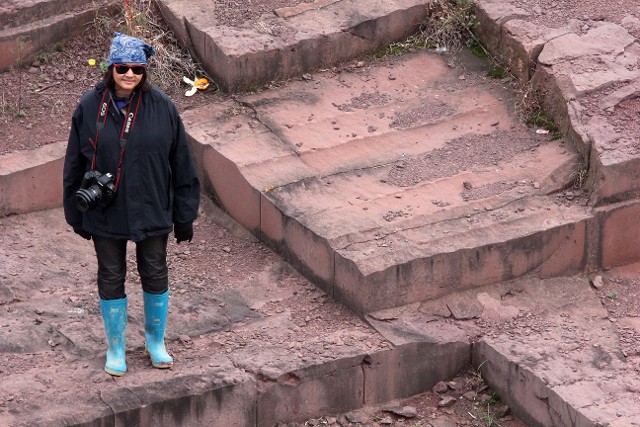 Som on the carved out mudstone quarries of Nanji Wetlands reserve and village...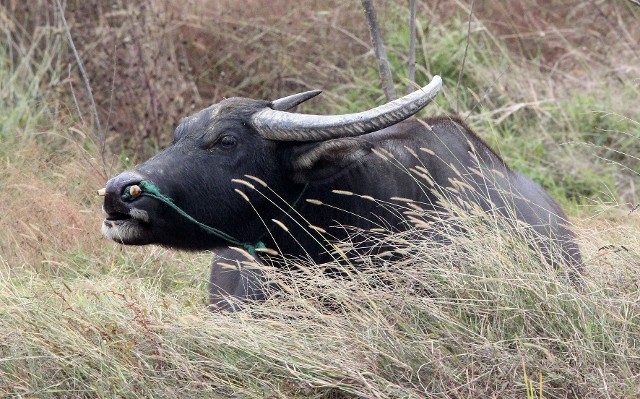 Water Buffalo lounging on the shores of Poyang Lake...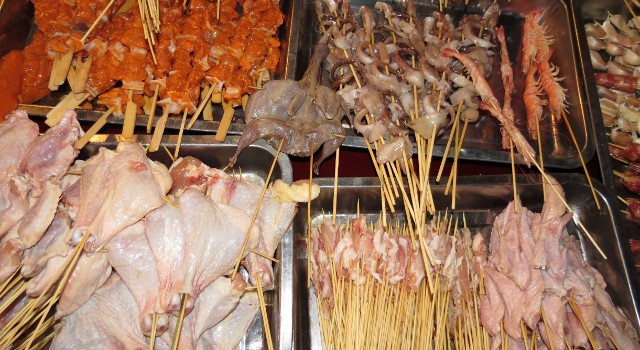 A nice vegetarian meal always hits the spot!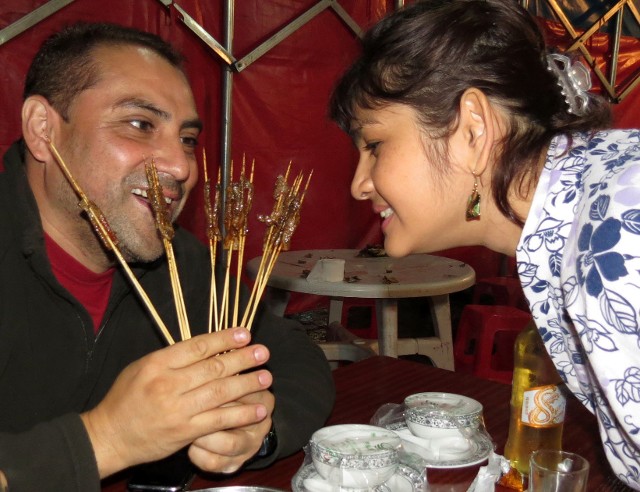 Micro beef-kababs...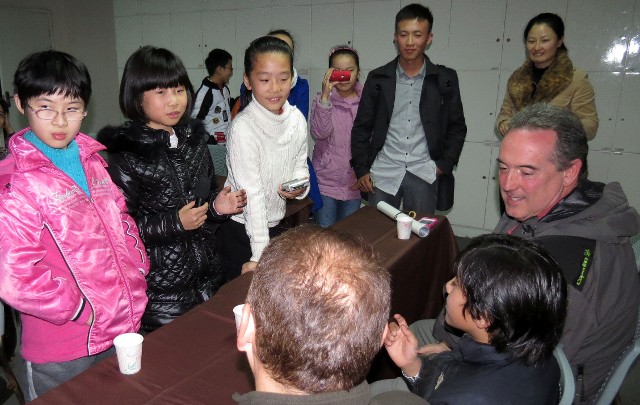 Cokie giving a lecture on comparative economics and cultural anthropology to some local English language students at a language school next to our hotel. Fun times!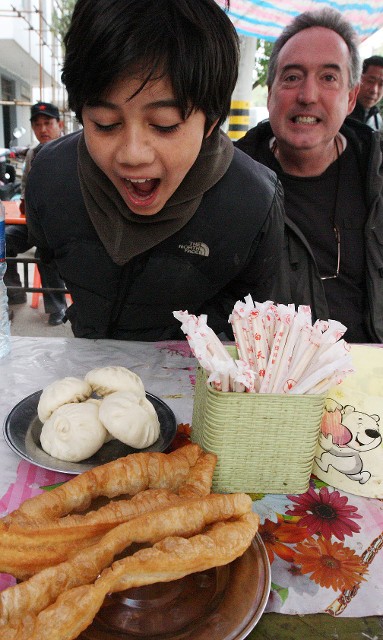 Local comfort food breakfast outside Nanchang in a small village along the way to the lake...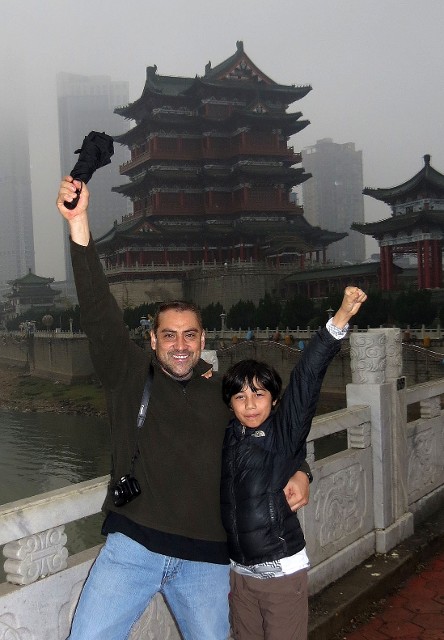 Cokie and Alfred at Nanchang Pagoda on our last day!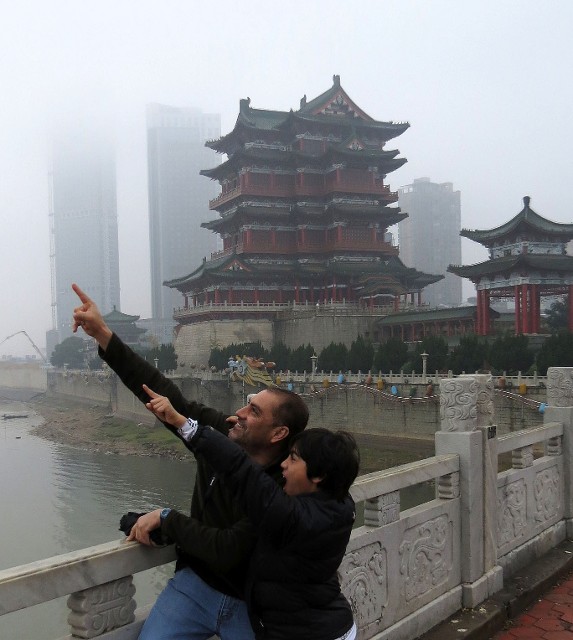 "Hey are those Siberian Cranes!?"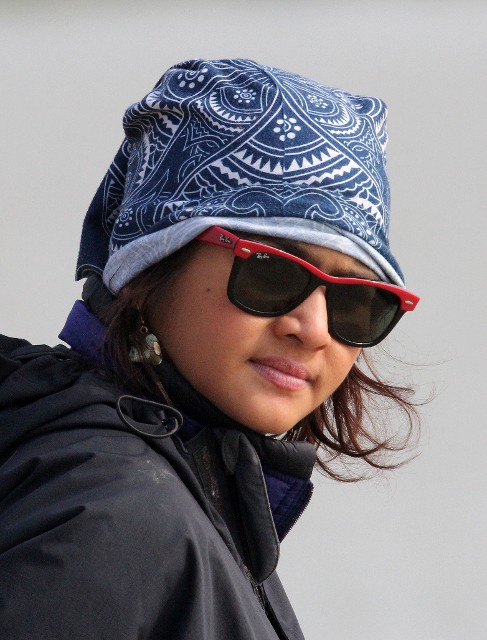 What an expeditioner!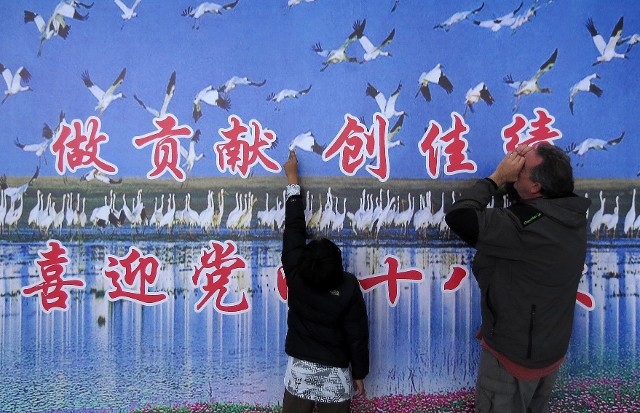 Now here we had some quality sightings of the Siberians in good light!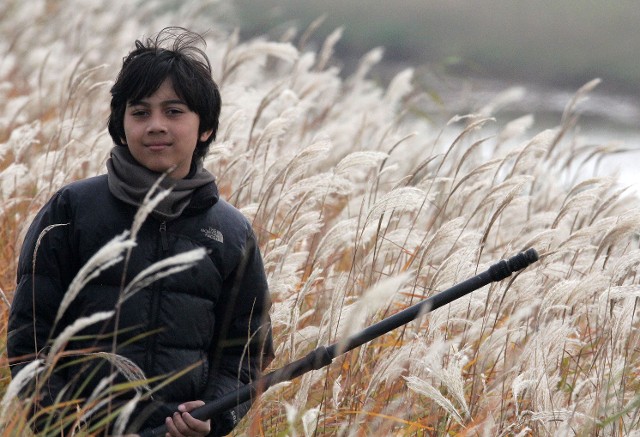 On patrol in the sedgelands...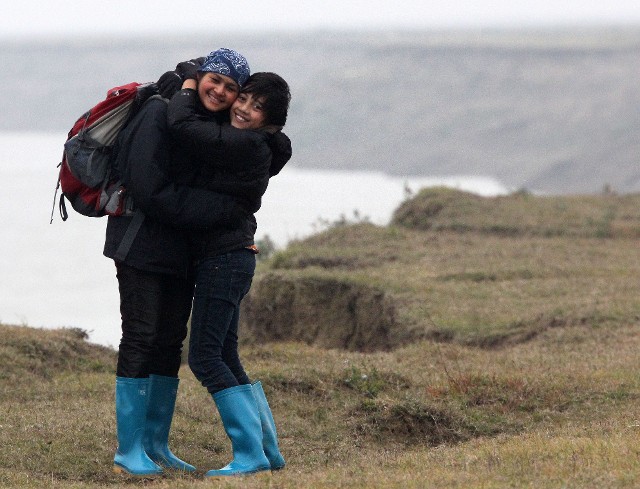 Lovely...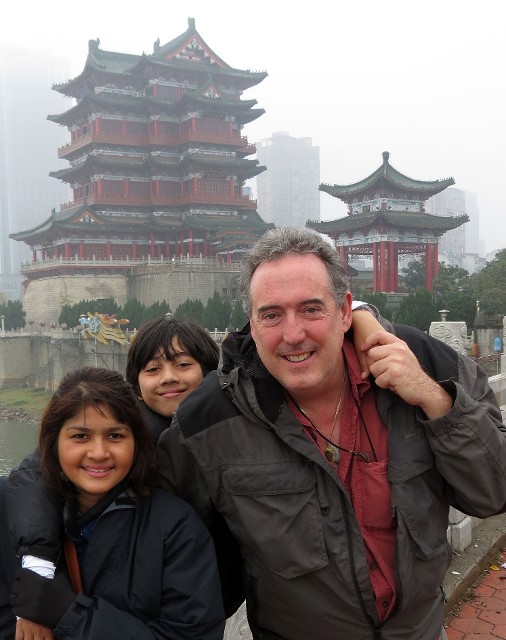 The Smith clan at it again...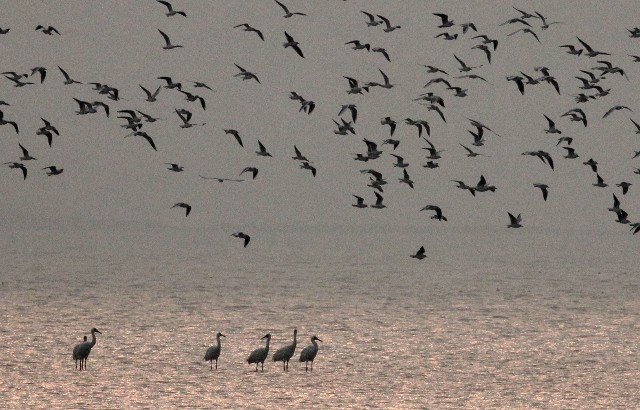 One can only hope that there is a future for these beautiful birds. If certain humans had their way, every species would be extinct and every ecosystem would be a wasteland, but it is up to the rest of us and the species in question to fight for a brighter and very different future.