Me playing my new guitar in Balch Park in the southern Sierra of California.
The summers of 1977 and 1978 were spent with family touring the country once again! Being a son of teachers allowed me to experience some amazing early travels! When I was scanning these images, I was a bit confused of the exact years I took the various pictures, so I simply combined them in to a two-summer journey, which is not all that far off the mark.
During these summers, we camped for a couple weeks in the Sierra at Balch Park, Montana de Oro and other locations. My dad, mom, sisters, brothers and I also did a couple cross-country road trips which took us to over 15 states! We traveled initially up to Oregon, to visit dad's family in Sweet Home. We spent some quality time with the fam before heading across the country to visit such places as Yellowstone, Mount Rushmore, and other sights along Rte 90. We spent the better part of a month in Chicago visiting everyone there and generally getting in to trouble.
One of the most amusing and ironic parts of this summer was its purpose. At this stage of my life, I was getting in to a bit of trouble fairly regularly in California, and my parents thought a new environment would be good for me. So they had my grandparents set me and my sister up with a church group in Chicago. I guess they were thinking that a church group would be filled with a bunch of goody-two-shoes who would never do anything wrong.... Wow, if they only knew. Mom and dad were taking me out of the perceived mess in California only to put me in an even bigger "party" atmosphere in Chicago! But at least none of our new friends in Chicago were punks, like many of my pals in Cali. We spent weeks partying like animals with this so-called church group, otherwise (and appropriately) known as the "Rowdies"! What great party summers these turned out to be!
Please take a look at our North America Image Galleries!
Here are a few images of the summers of 1977 and 1978!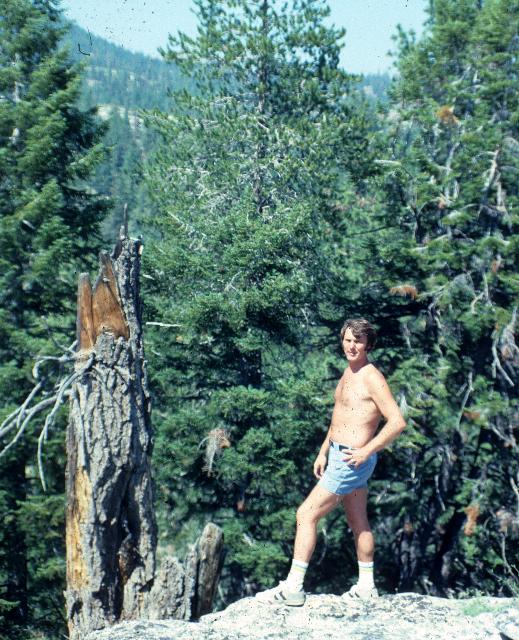 Macho dad and I taking a hike in Balch Park, California.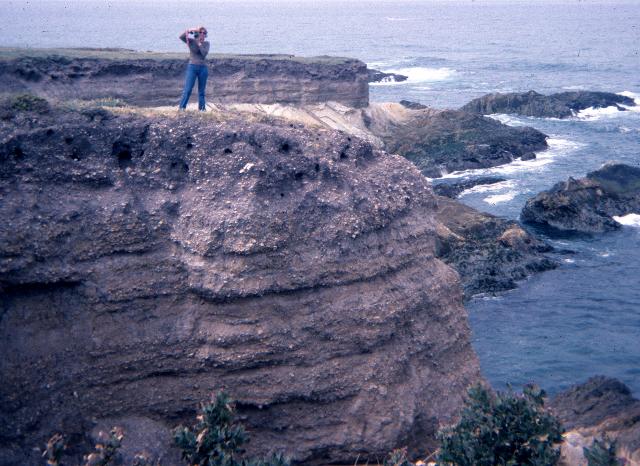 A picture of Rose taking a picture of dad taking a picture of Rose in Montana de Oro State Park, California.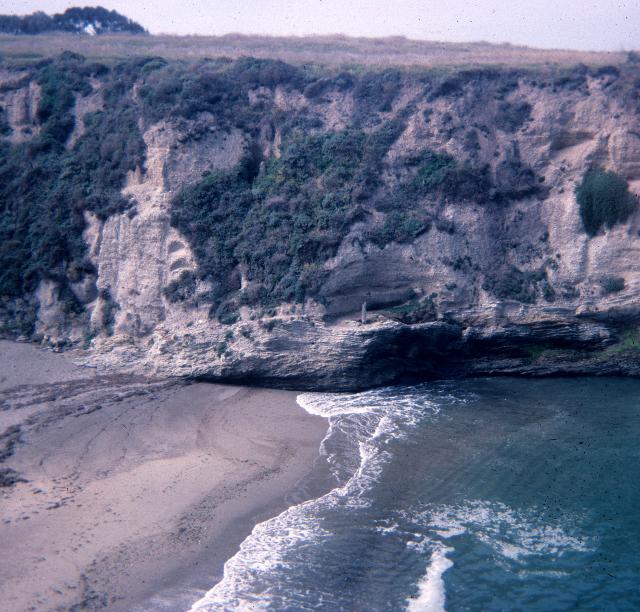 A picture of my favorite spot in the world, "Secret Cove in Montana de Oro". I spent countless days in my young life camping here and countless hours building sand cities in the beach of this out-of-the-way and relatively secret cove. The ledge in the background is a site that I made "sacred" when I founded my own "Gumba" religion there when I was about seven or eight years old. A landslide has since forever changed "Secret Cove" and all of the artifacts of the "Gumba" religion that I buried there are now gone forever.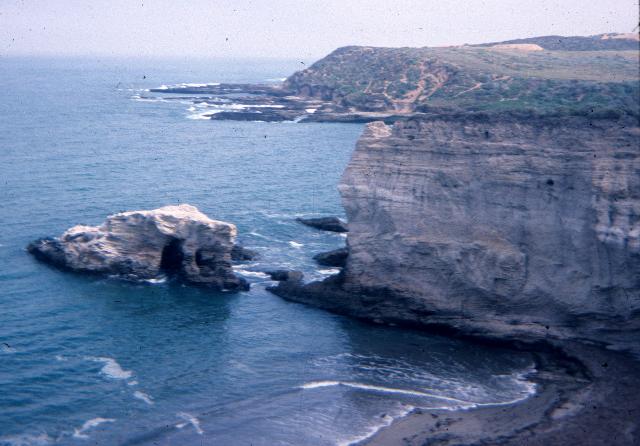 More of the spectacular bluffs of Montana de Oro State Park.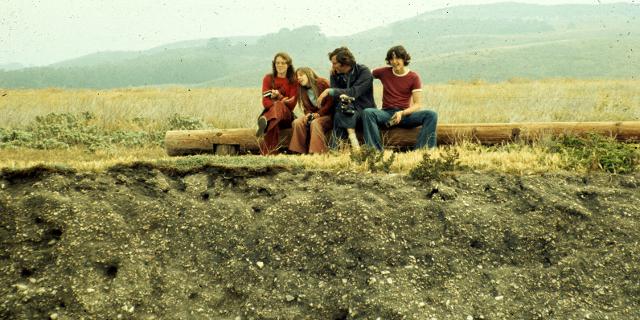 The family trekking the grasslands of Montana de Oro.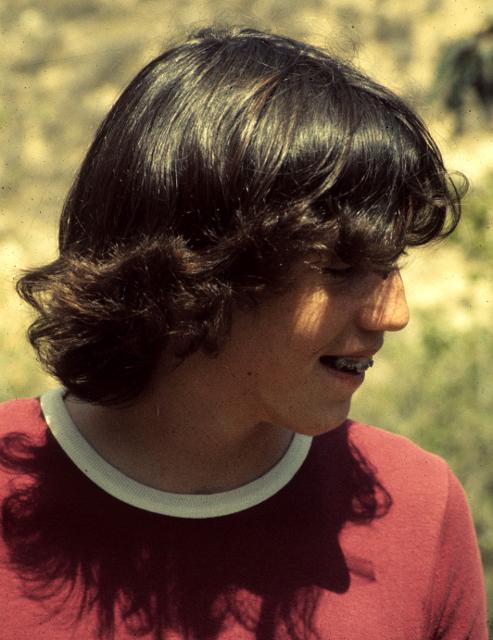 Brace-face Coke!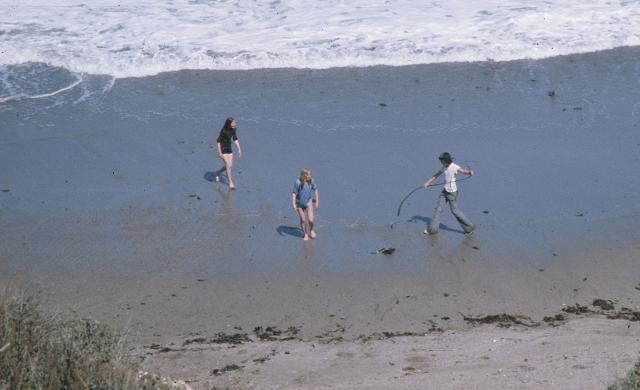 Being goofy at Montana de Oro beach!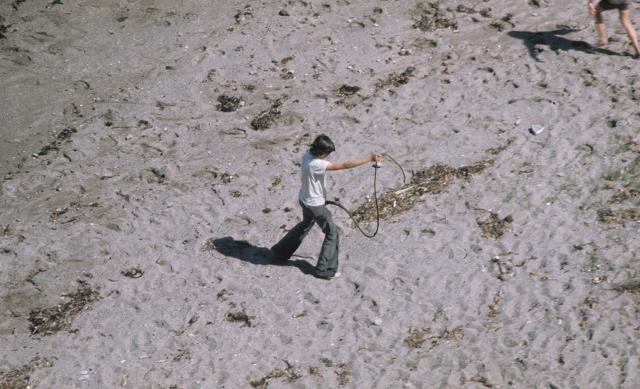 Caught in the act!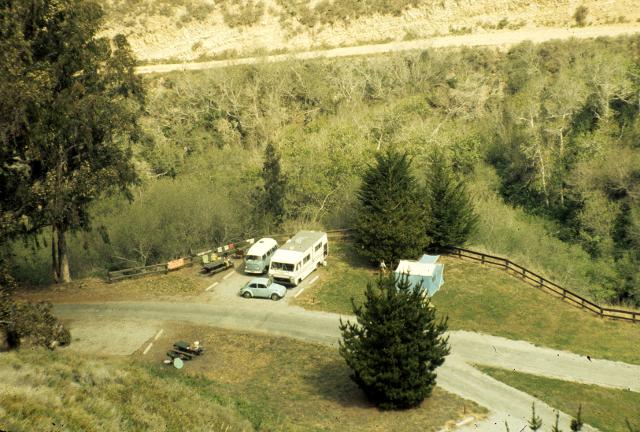 Our favorite campsite at Montana de Oro State Park in California's central coast.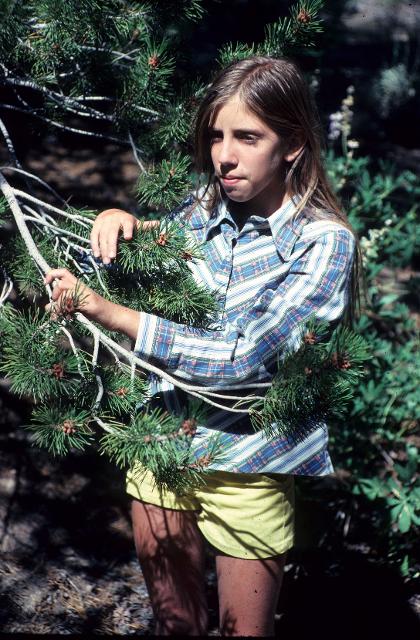 Eleven year old Robin!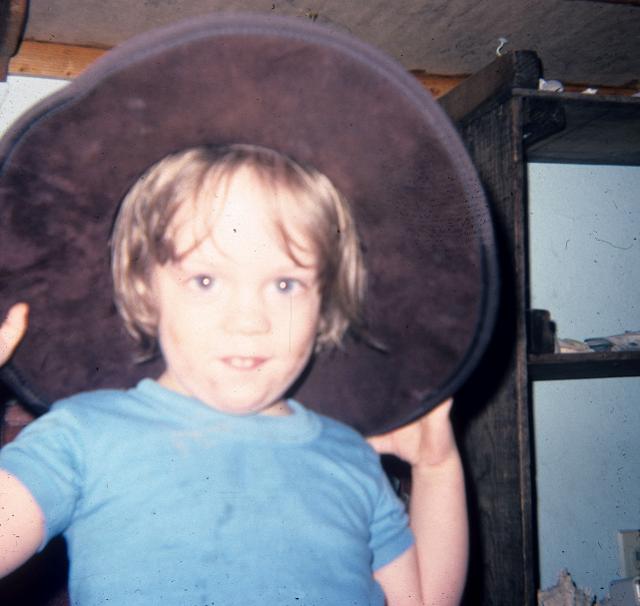 Getting ready for our summer expedition. This is Larry giving me a hard time in my room before the trip!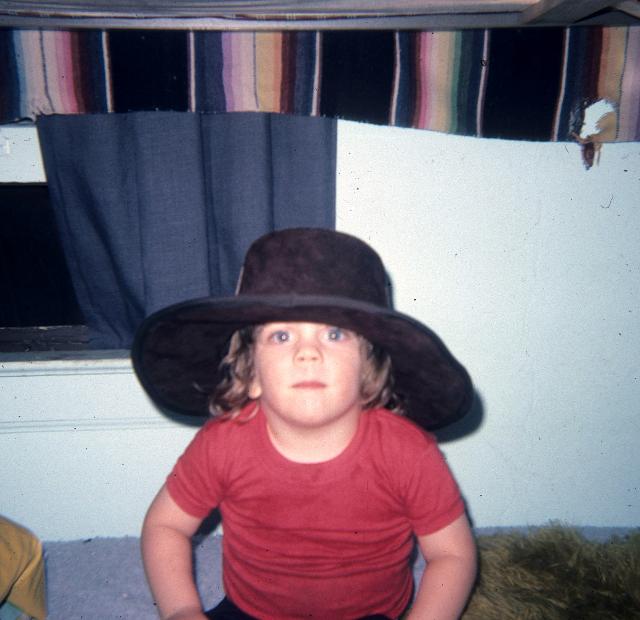 Now it's Robert's turn....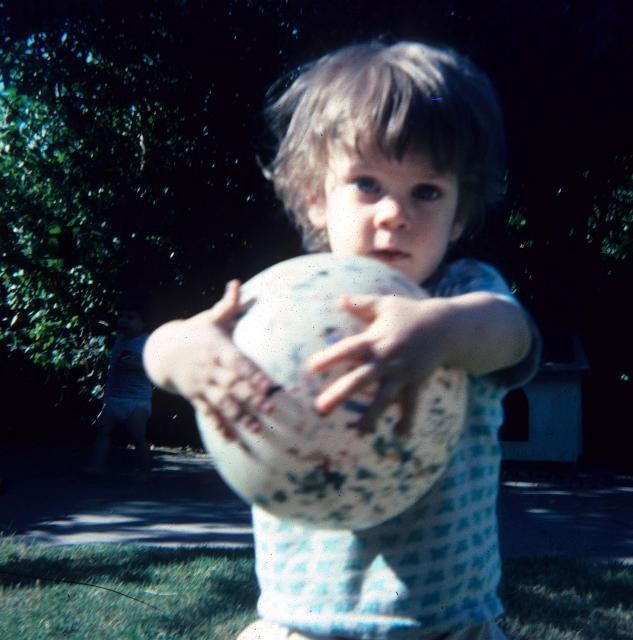 Who knows! When I was showing the boys their own pictures, even they had no real idea who was who!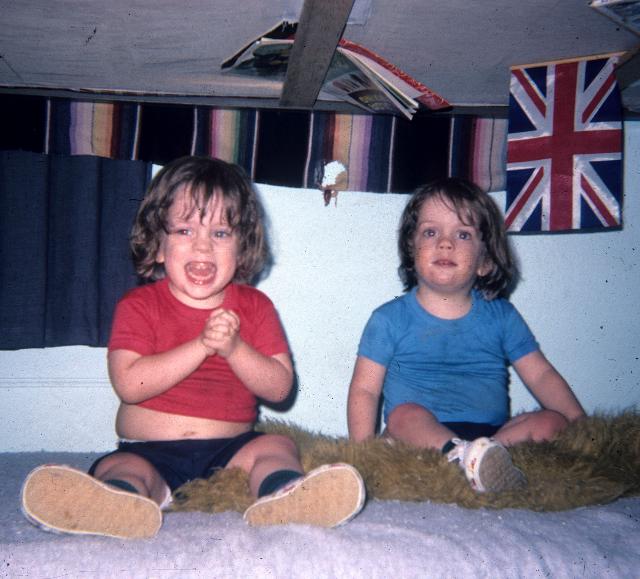 Kickin' it on big-bro Coke's bed!

The drive north to Oregon, passing a virtually snowless Mount Shasta.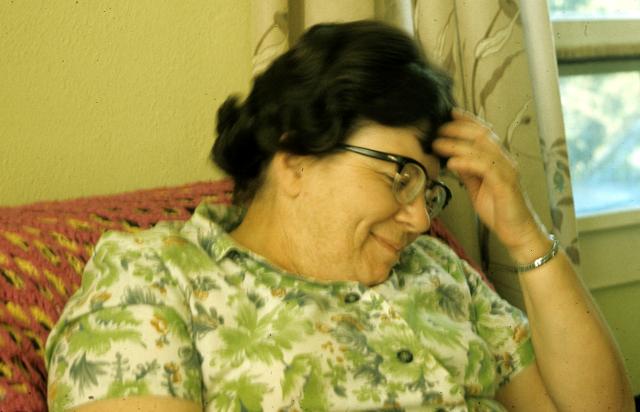 Grandma Pitts in Sweet Home, Oregon!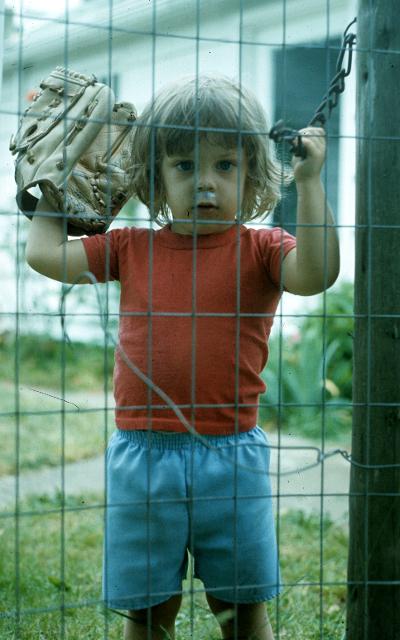 Robert (?) playing in Grandma's yard!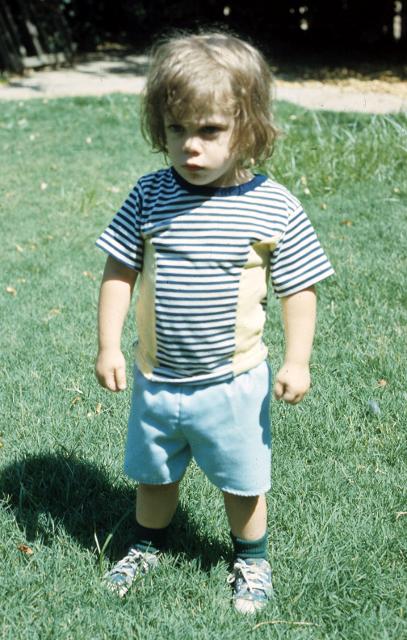 For some reason, Larry was angry in this picture.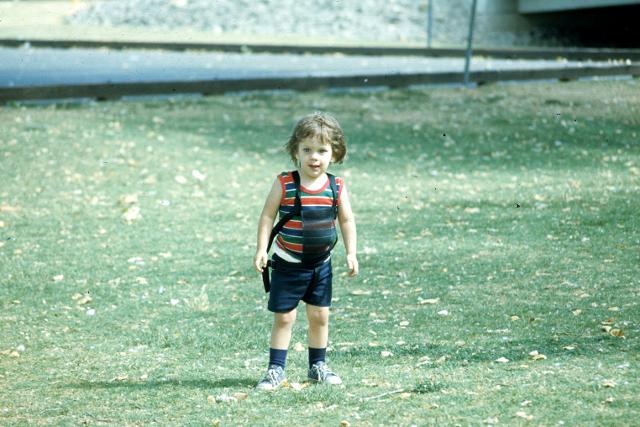 Walking the park in Ashland, Oregon.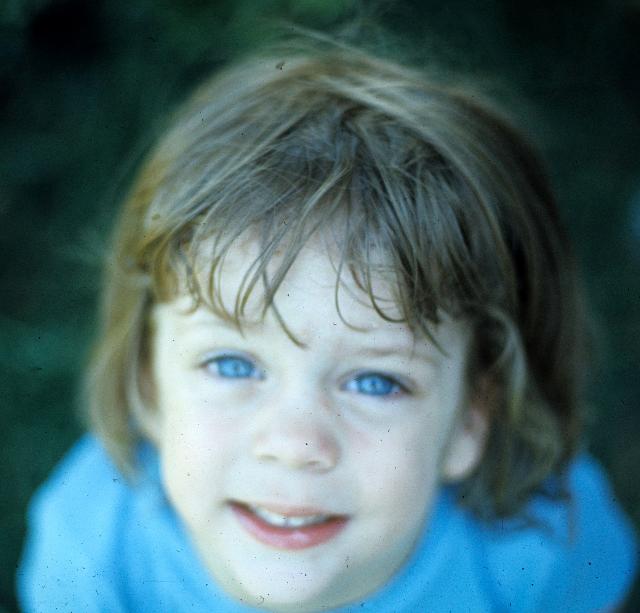 Robert! Or is it Larry! Nope, it's Robert! Or maybe Larry....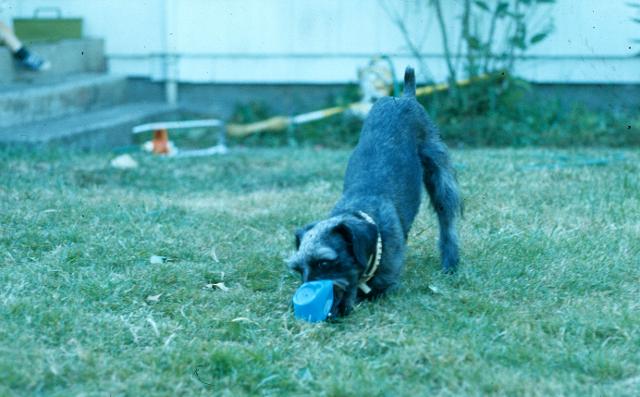 Our mutt, Gringo!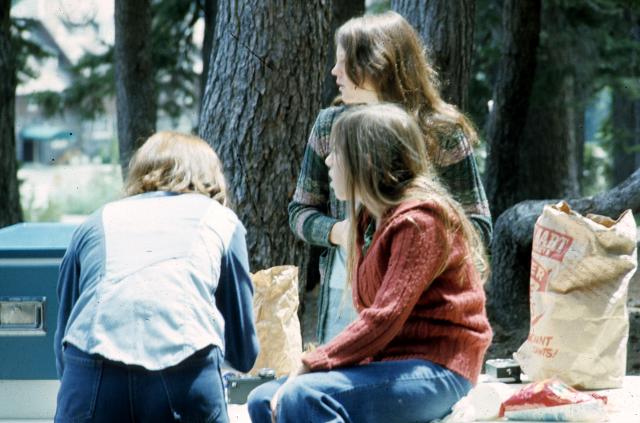 The first of many camping spots along our trip across country.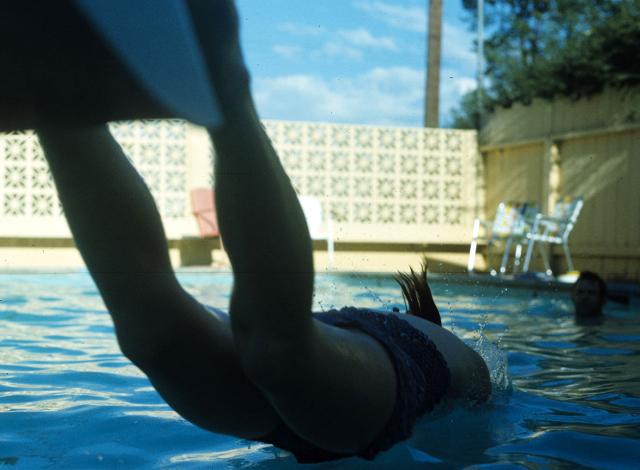 One of my first "action shots". This one if of Shelley sliding in to our pool at some hotel we stopped at along the way across country.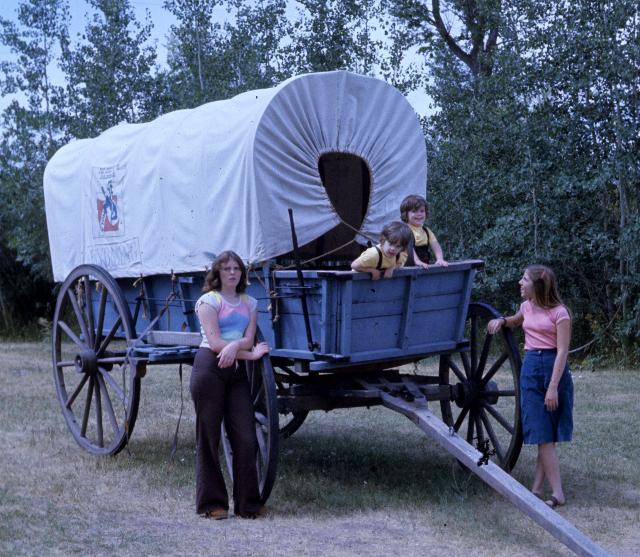 We stopped along the way at this fort for some pioneer experiences!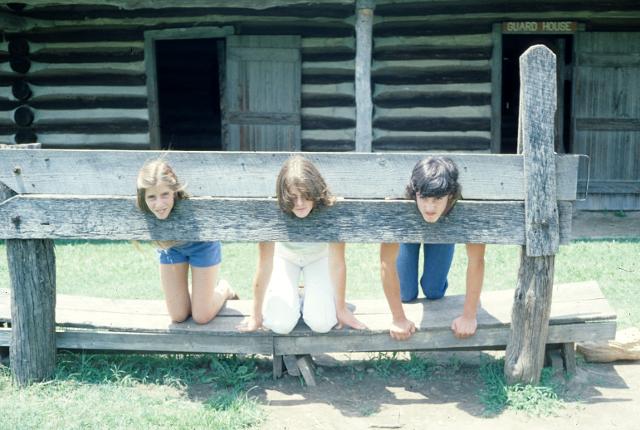 More artifacts of torture at a fort in Nebraska.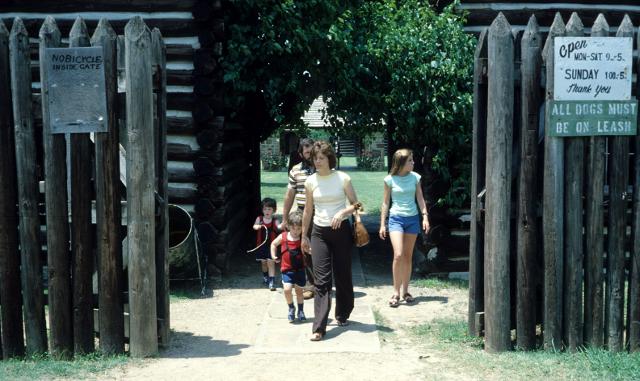 Fort "Something" Nebraska!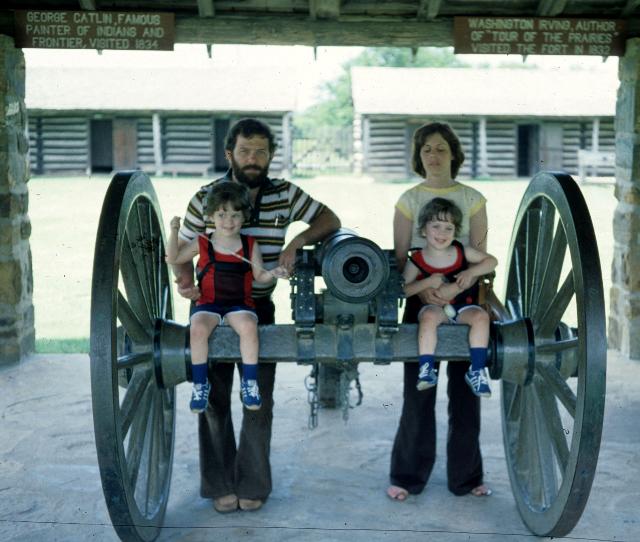 I wish I could remember the name of this fort in Nebraska!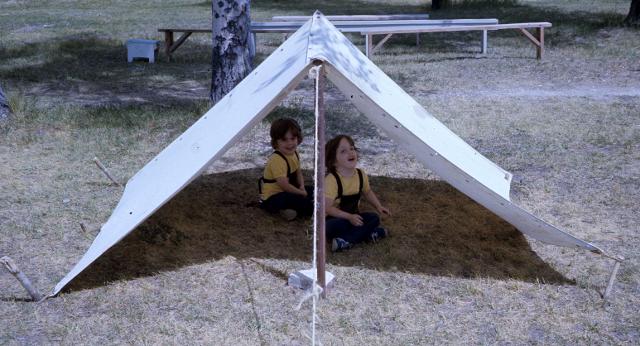 Camping in Nebraska!

Chimney Rock Nebraska.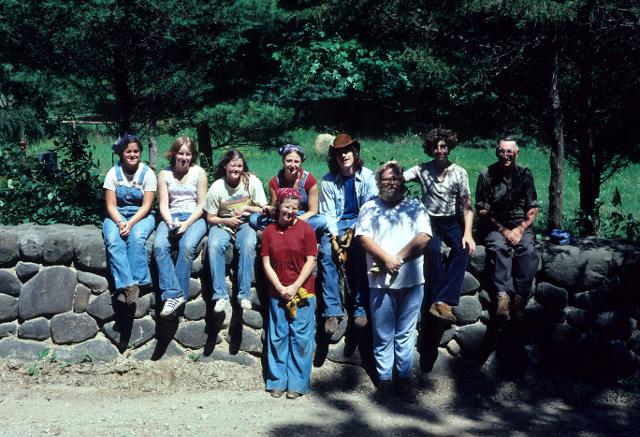 Between major binges, the Rowdie's did some volunteer work in the Baptist church grounds of Green Lake, Wisconsin. They were a fun group! And my sister, Michelle, even scored a great husband from this week in Wisconsin!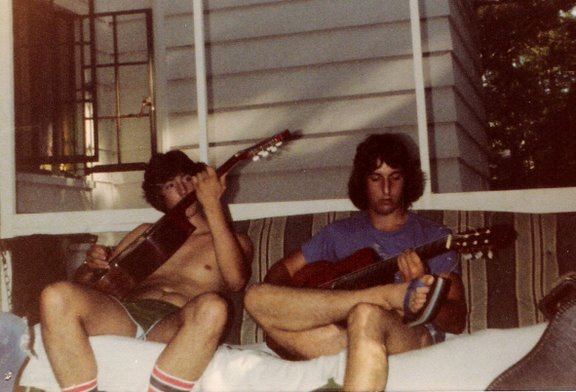 Coke and Trevor jamming in Green Lake.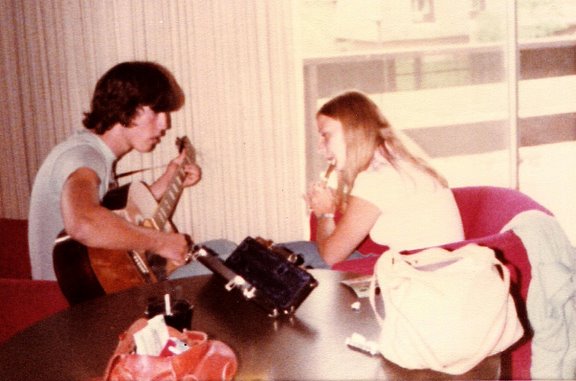 Coke and Rhonda jaming at Green Lake.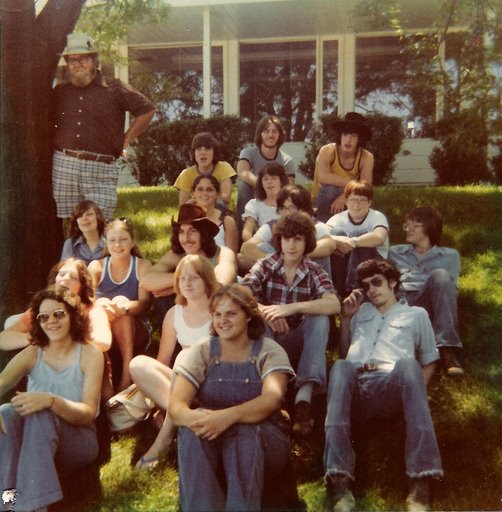 The Rowdies group photo at South Church in Mount Prospect, Illinois.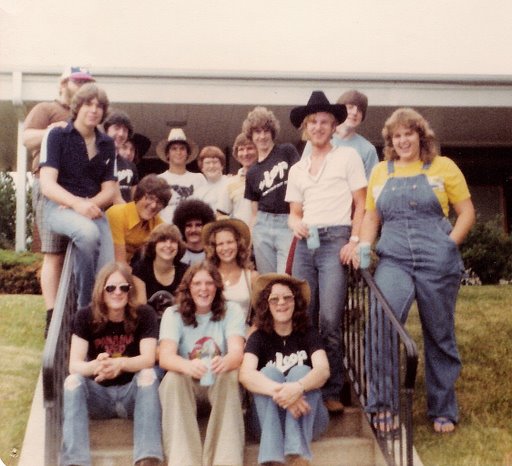 The Rowdies!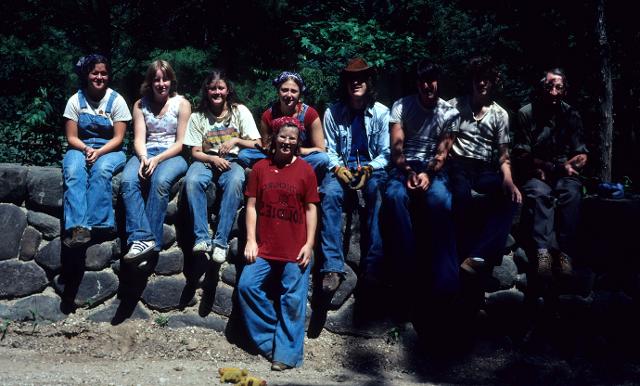 The Rowdies Green Lake work party.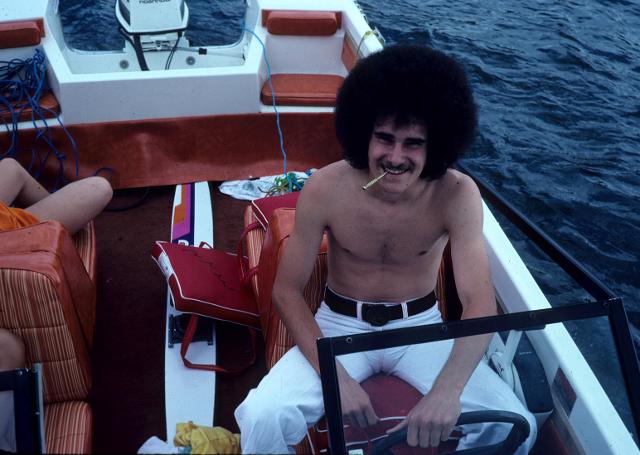 Kickin' it on Green Lake! Yes, this was a much more wholesome environment....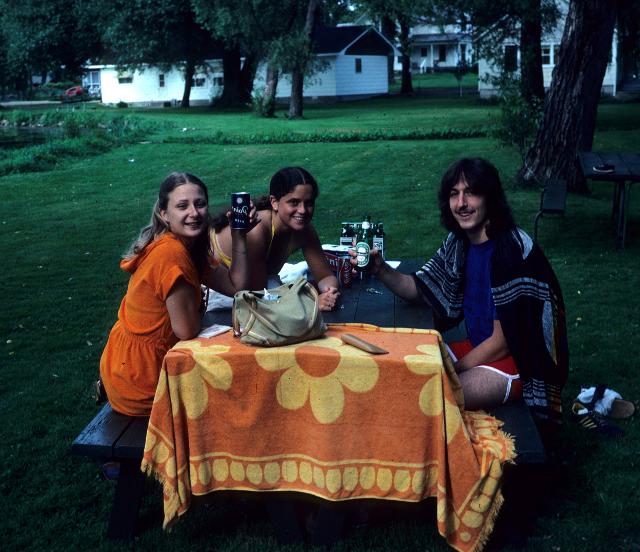 Breakfast with the Rowdies!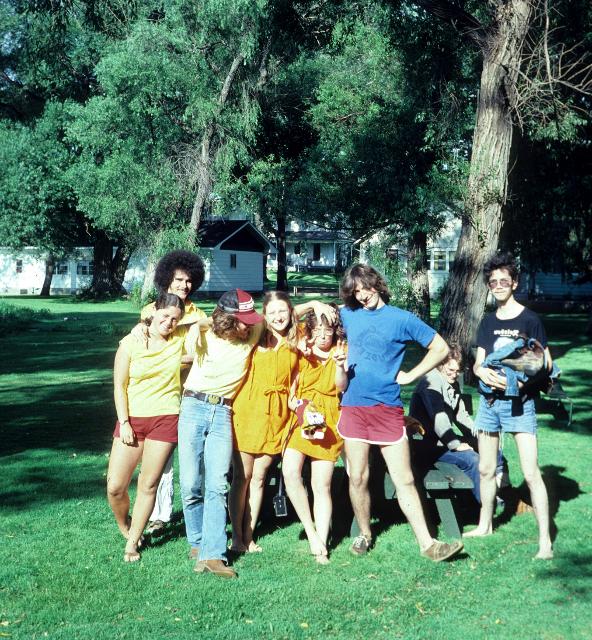 Michelle married the dude (Phil) to the far right!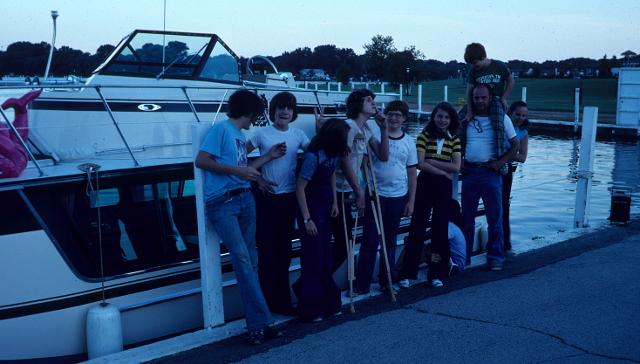 Another boat ride on Green Lake!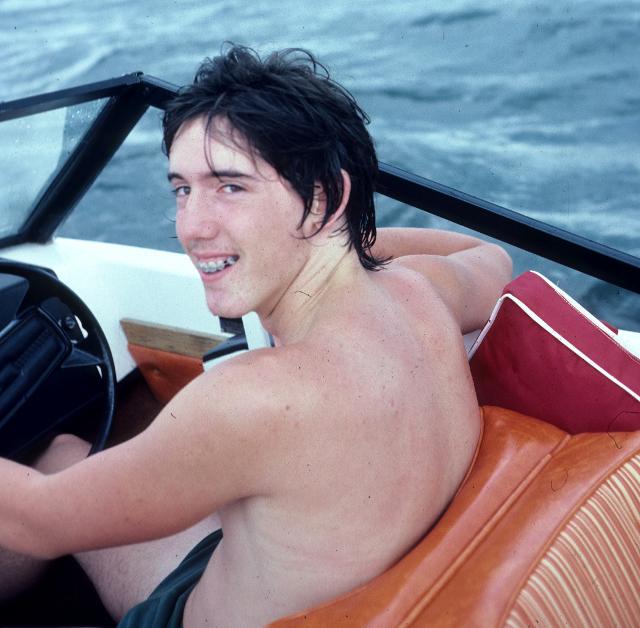 Coke at the helm! Man, what a geek I was.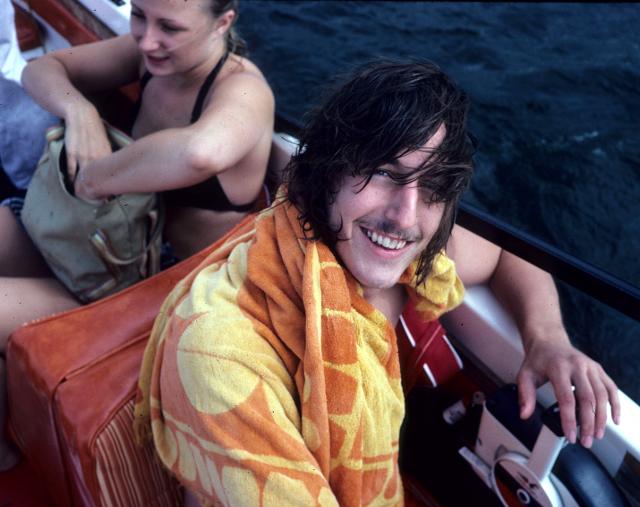 Trevor at the helm!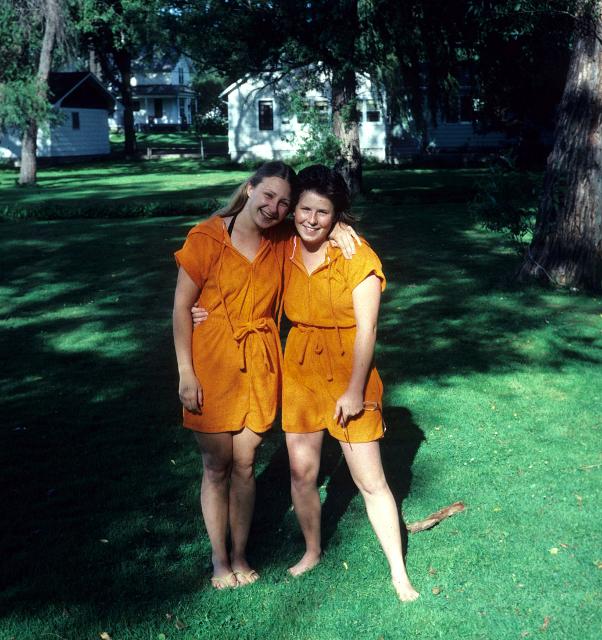 Rhonda and Karen at Green Lake.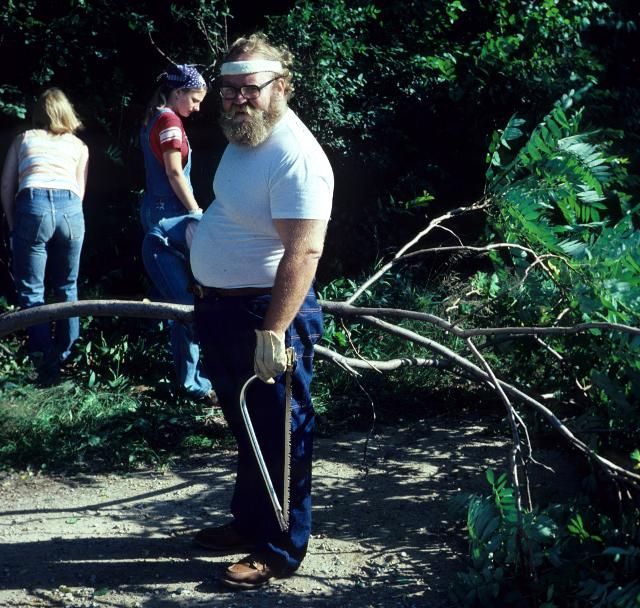 Our fearless leader, Gerry Smith.
On the way back from Chicago, we took a more southerly route which took us through Oklahoma and Kansas where I had an opportunity to learn about my Okie heritage! Fascinating. Here we are stopping at Uncle "Ed's" old Pitts homestead in Lawrence, Kansas.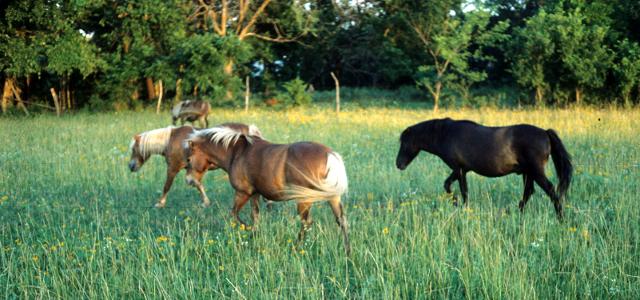 Pitts Homestead in Kansas.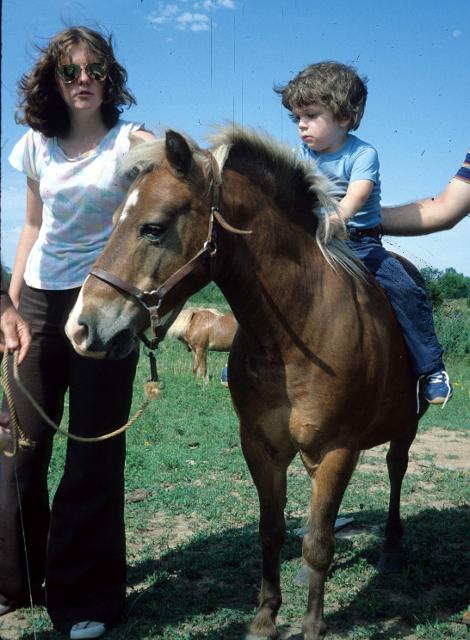 Larry on his first horse ride ever!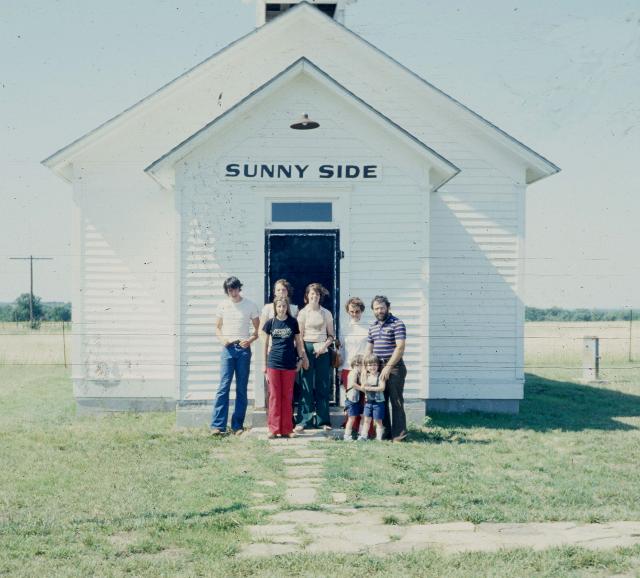 Sunny Side one-room school house, where Laura Ingles (Little House on the Prairie) attended school.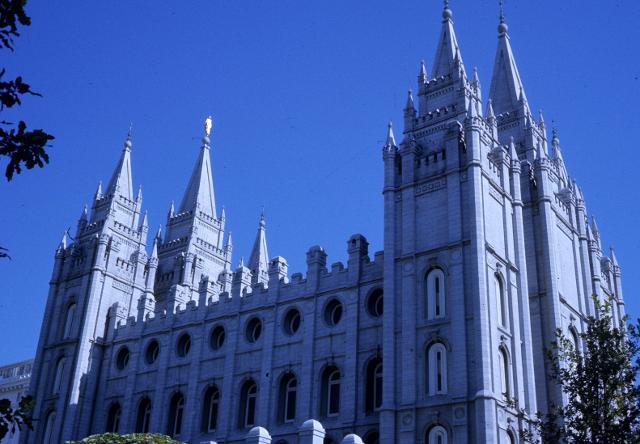 We even took a tour of the Mormon Tabernacle!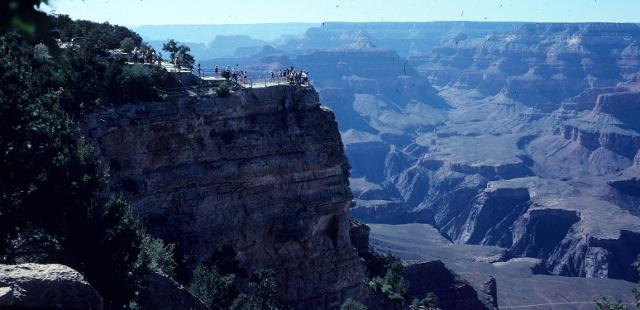 And we even had a day at the Grand Canyon!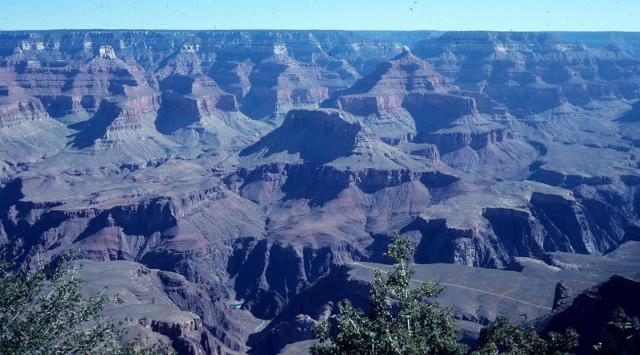 Please take a look at our North America Image Galleries!