The increasingly endangered Indo-Pacific Humpbacked Dolphin (Sousa chinensis) in its pink form near Lantau Island, Hong Kong.
Check out our Pbase galleries for Hong Kong & China!
Hong Kong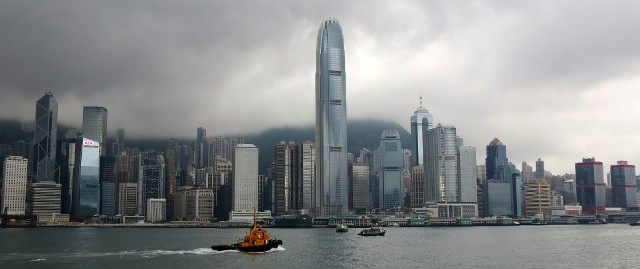 Cokie's image of Hong Kong skyline as seen from Kowloon! He is getting good!
By now we've been in China for going on two years, and Som and Cokie were getting pretty irritated that they had yet to actually leave the Hong Kong airport, even after traveling there at least a dozen times! So Som pretty much laid it on the line – "Get us to Honk Kong or else, dude! Now Hong Kong is no longer the bargain destination it used to be when I first visited in the early '80's, so we waited until we could find some cheap tickets. And in April, 2012, Spring Air's bargain seats fit the bill! And it just to happened that the weekend we chose corresponded with the peak month of the spring migration the world famous, Mai Po Wetlands, located in the hinterlands of Hong Kong. So we made a weekend sojourn to the Pearl Harbor and experience both Hong Kong's cosmopolitan and wild side!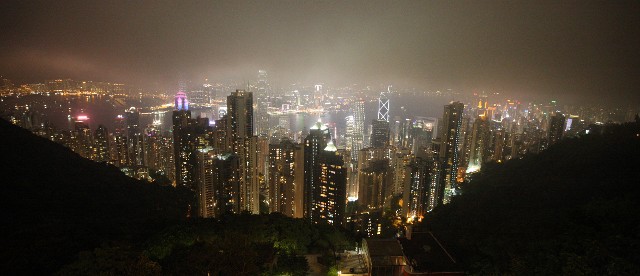 Hong Kong as seen from "The Peak"
***
Mai Po Wetlands
Our main destination for the weekend was Mai Po Wetlands and are main targets, aside from an iPad, were Pied Avocets, Black-faced Spoonbills and the enigmatic pink Indo-Pacific Humpbacked Dolphins found uniquely in Hong Kong. Since we had only two days to make all of this work, we had to make some plans with local operations. The avocets and spoonbills can be seen only in Mai Po Wetlands Reserve (Their website here), and special permits are required to see the wetlands the way we did – basically uninterrupted and deeper in to the mangrove forests. As educators of environmental science, we qualified for the special permits and the local staff were excellent, both in their speedy response and their professionalism. Mai Po is one of the most efficiently run and amazingly protected wetlands I've ever seen.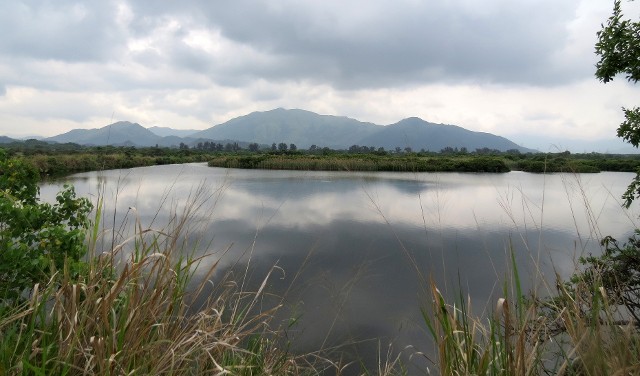 Mai Po Wetlands Reserve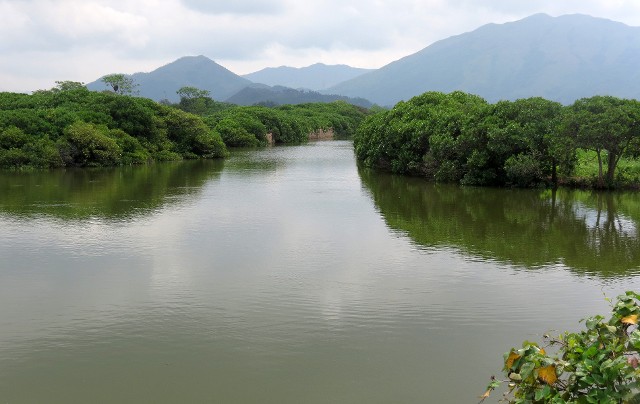 Mai Po consists of several hundred acres of brackish water mangrove forests, fish ponds and mud flats offering refuge for dozens of migratory bird species that fly the eastern Asia migratory flyway.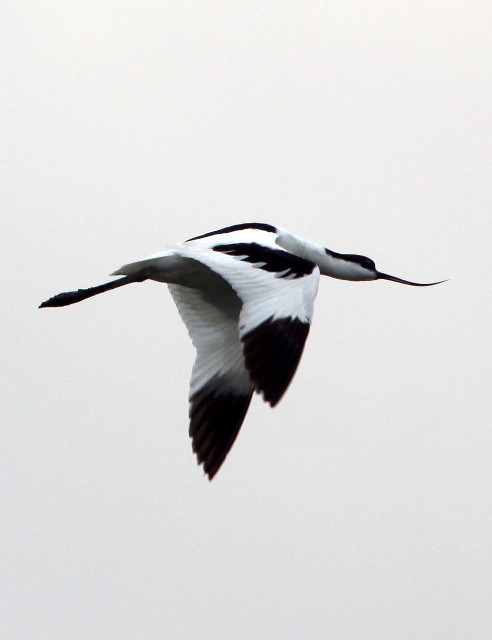 Som caught this outstanding image of a passing Pied Avocet in Mai Po. In all we did not have too many targets for the trip but we nailed our two main ones right away!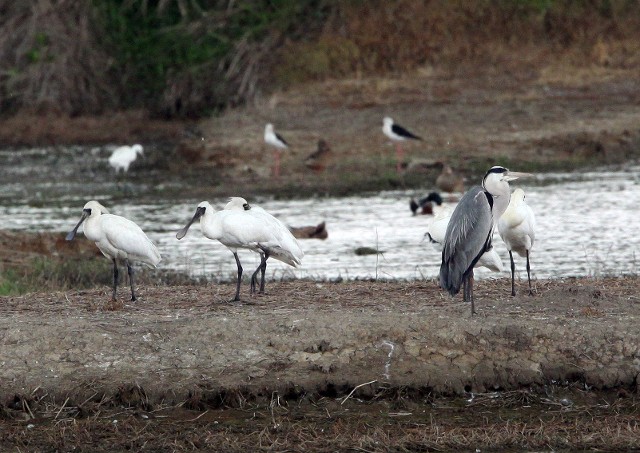 We came across at least a dozen Black-faced Spoonbills at Mai Po. Target #2!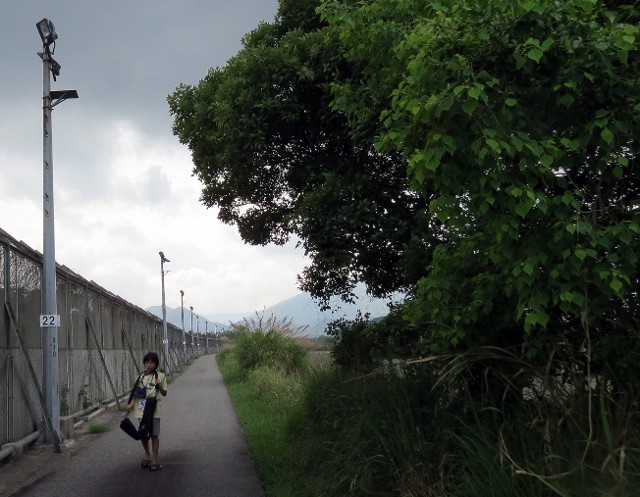 Mai Po is seriously protected. In fact it is without a doubt the most protected nature reserve I've ever visited. Barbed-wire fences, remote cameras, rigorous permitting processes, armed guards....But is does protect one of the most endangered habitats on China's eastern seaboard. And they are serious about the species' protection there. Mai Po's rigorous permitting process does take some time and effort, but it does allow for a very high quality visit to the reserve. Although we were there on a busy weekend, we pretty much owned the wetlands for 95% of our time there, allowing some very nice viewings of the species we encountered.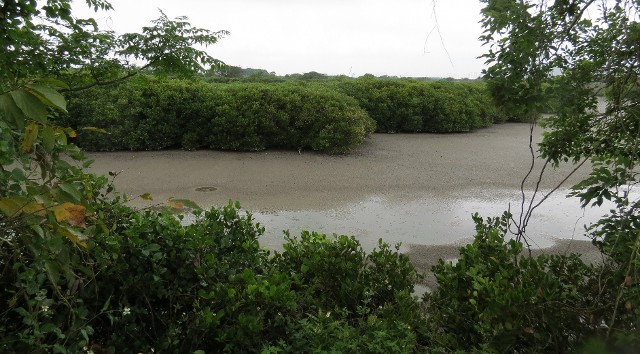 Mudflats provide great habitat for the inverts that support the migration.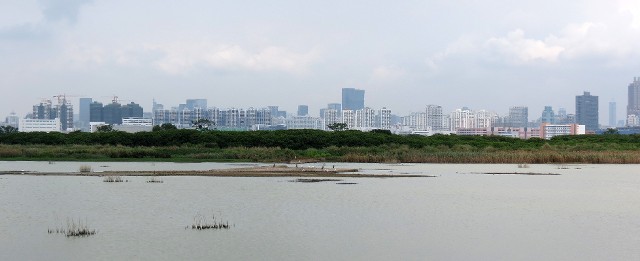 Mai Po's urban setting is very unique and actually gives me hope for possibilities of some viable coexistence strategies for other areas that would do well to use Mai Po as a model...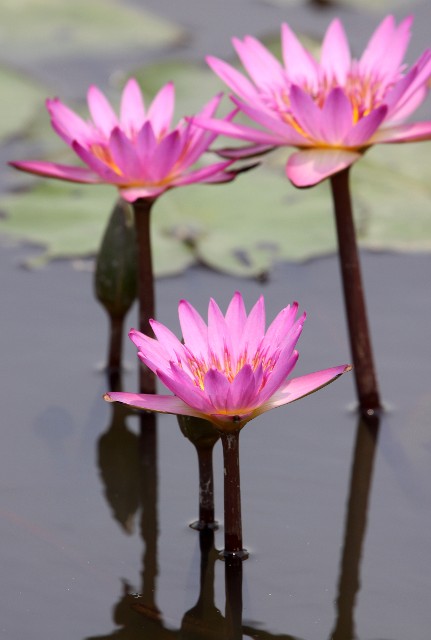 Nice waterlily bloom this April at Mai Po. Som's shots!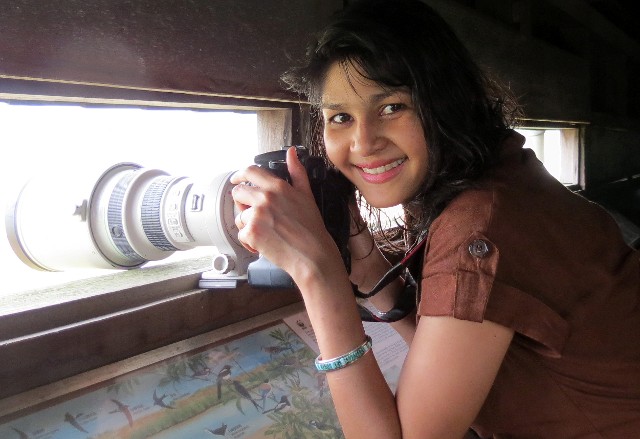 With Som and Cokie getting so damn good at nature photography, I will no longer be known as the photographer of the family....That's cool! Som is a natural, without a doubt!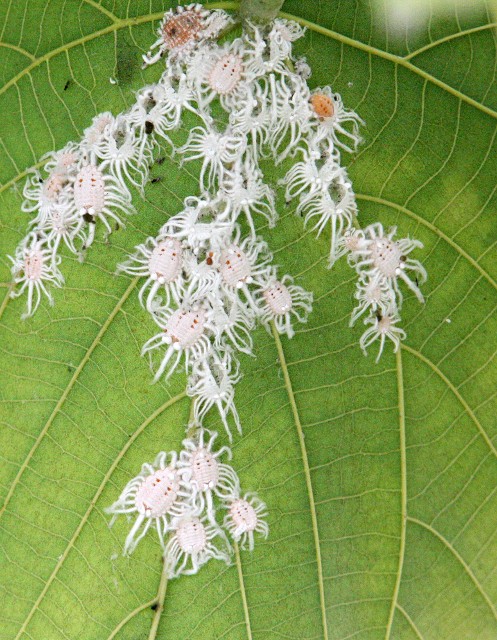 Mai Po has a pretty serious scale insect infestation. Virtually all of the broadleaf trees were infested with these large homopterans...
***
Indo-Pacific Humpbacked Dolphins (Sousa chinensis)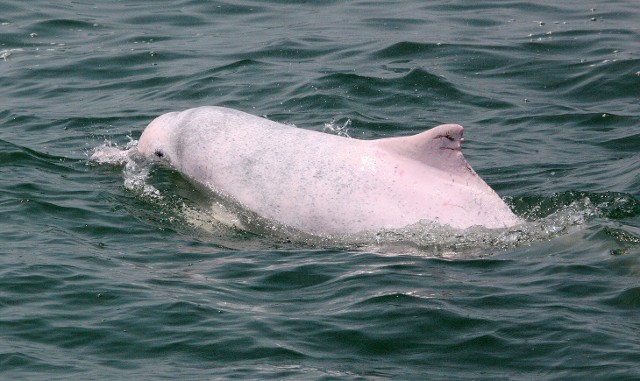 Indo-Pacific Humpbacked Dolphins (Sousa chinensis) are pink in Mai Po, they believe due to the pollution in the Pearl River Estuary near Hong Kong. With the waters being so murky, there is no adaptive advantage to being their normal grey color...
These dolphins are exceedingly rare (with their numbers at 200, only half of what they were ten years ago!) and you need to get pretty far out of the harbor area – nearer to Lantau Island and the airport vicinity - in order to hope to see them. With the help of Hong Kong Dolphin Watch (website here!), we were able to join a group of like-minded ecotourists and get some very good sightings of the critters in question. Dolphin Watch provides good naturalist interpretation and boasts a whopping 97% success rate of seeing the dolphins!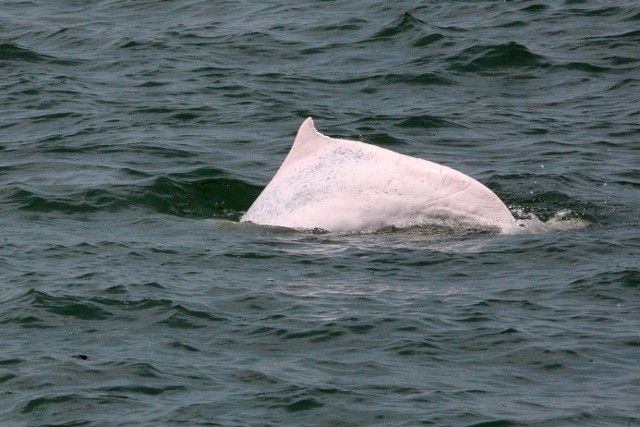 Hence the name, "Humpbacked"!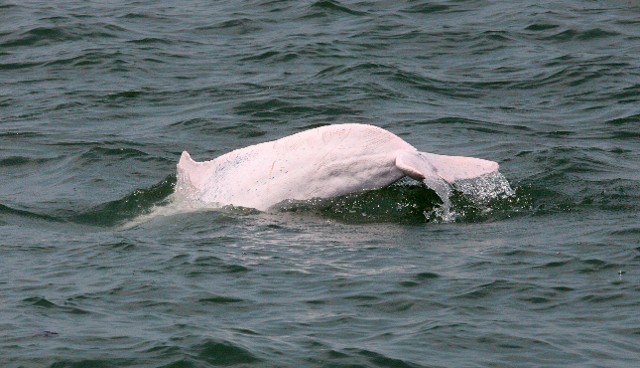 Going for the dive...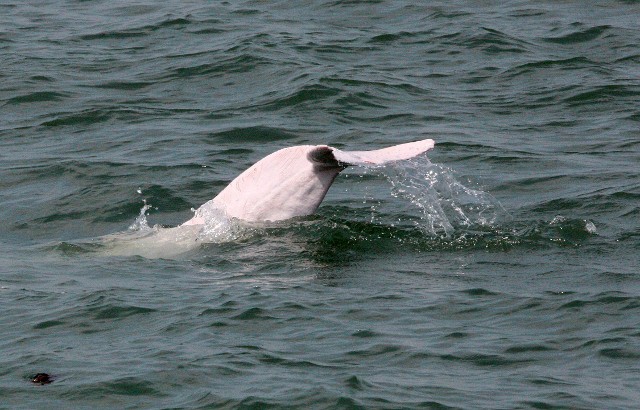 Almost there!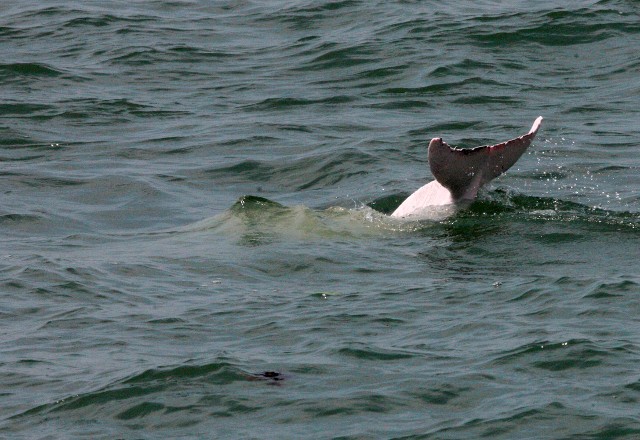 Bye bye!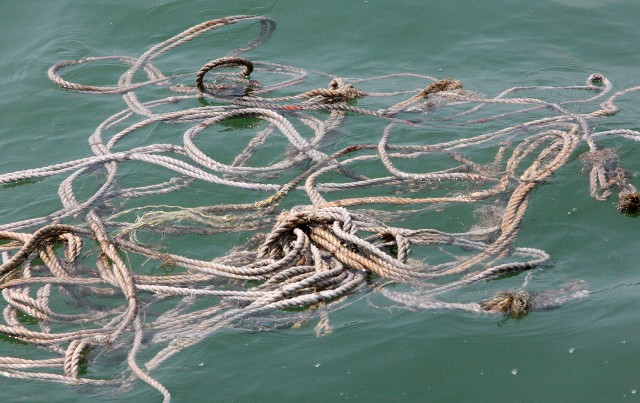 I think you would be hard-pressed to find a species with more pressure to go extinct. The home range of these spectacular dolphins is very limited in size and is situated in one of the most polluted and heavily trafficked shipping lanes on earth. While on our cruise we saw literally tons of litter and debris, including this nice "dolphin-friendly" mass of rope just waiting for find a hapless victim to strangle...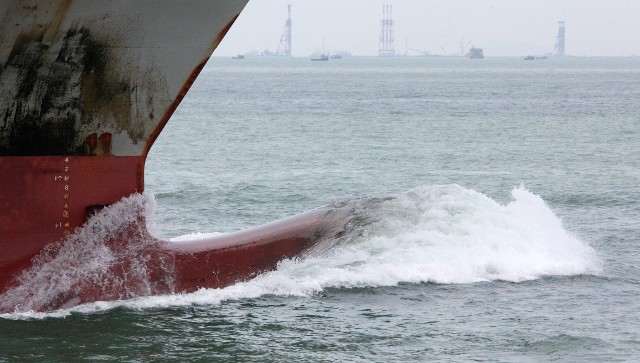 Up to 70 (!!!) ships an hour pass directly through the dolphin habitat! Dolphin strikes are common and are responsible for reducing the population as well...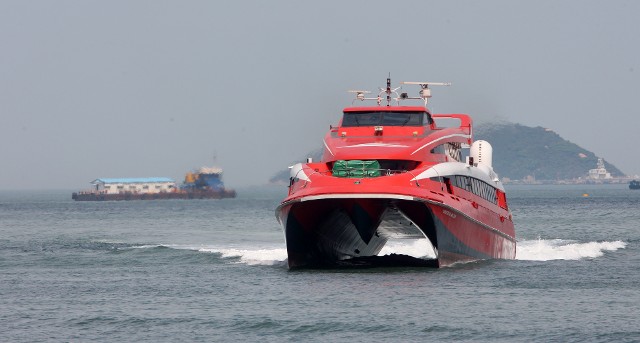 Much of the traffic is very high speed as well...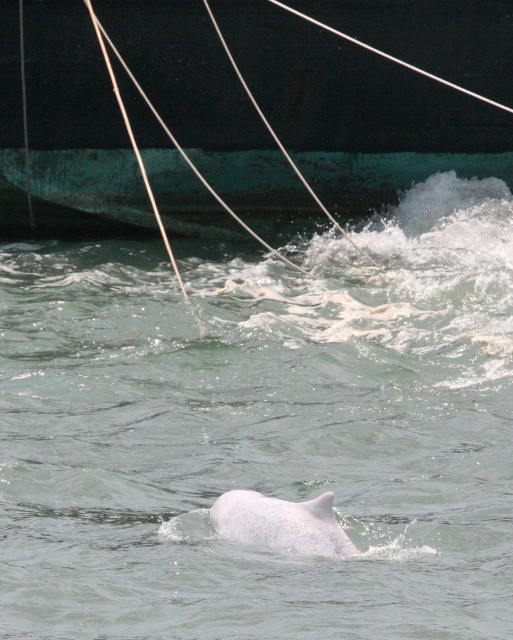 Dolphins are habituated to follow the fishing trawlers, which is how we finally found them!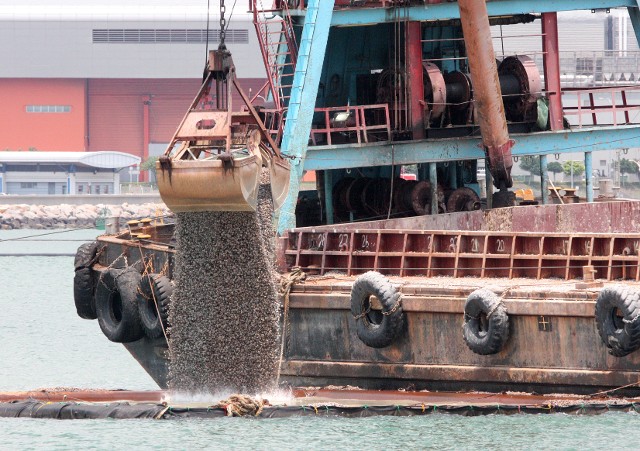 Another added pressure for extinction involves the filling of the harbor! They are building a bridge right through their core habitat so people will be able to drive to Macau to play the slots!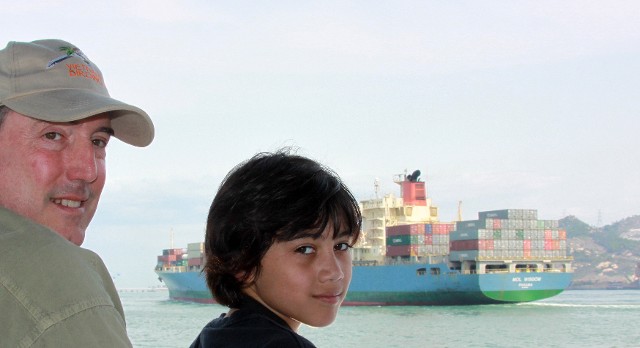 "Dad! Seriously seventy of these things come through PER hour?"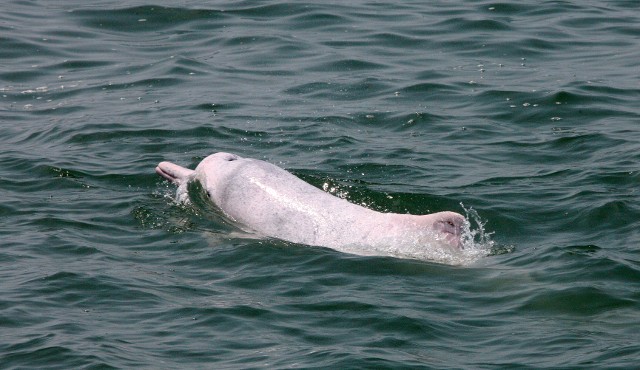 Indo-Pacific Humpbacked Dolphin!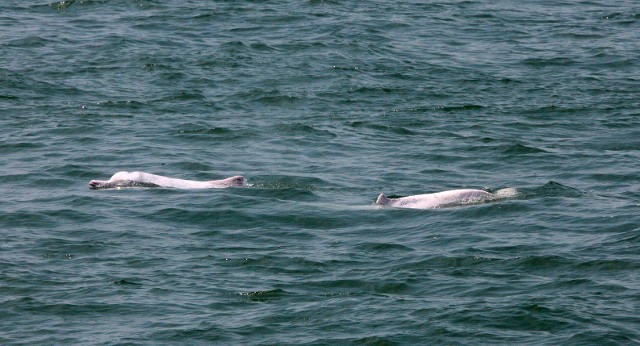 In all we came across four to five individuals...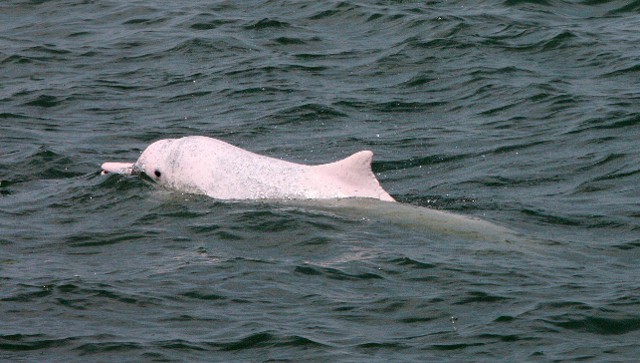 This one had a bit for grey...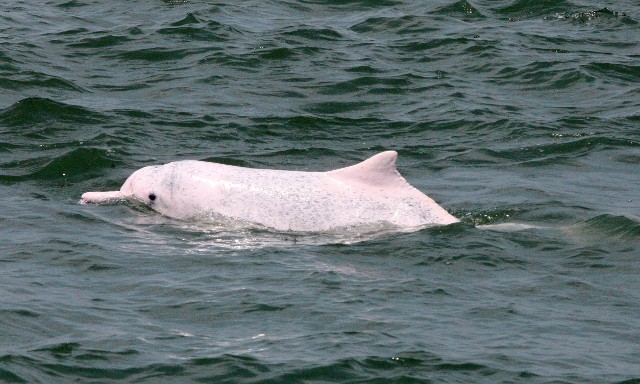 While we actually have this same species swimming in front of our property in Lanta, I feel very fortunate to have seen these beautiful variants while they still survive...
***
While Hong Kong is a vibrant, cosmopolitan city filled with loads of "urban experiences", it still retains much of its nature, and there is plenty to do there for the naturalist or the nature enthusiast. I've been traveling to Hong Kong now since the early '80's but only recently have I started to experience Hong Kong's natural side. I now have a start!
***
More Stuff!
Black-faced Spoonbills (Patalea minor)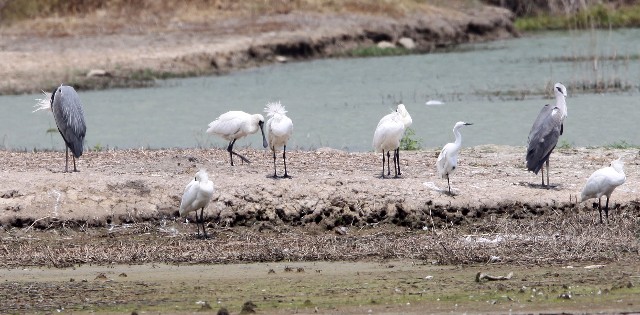 We came across two groups of Spoonbills. Here they are hanging out with a few Grey Herons and Little Egrets. Som's shots!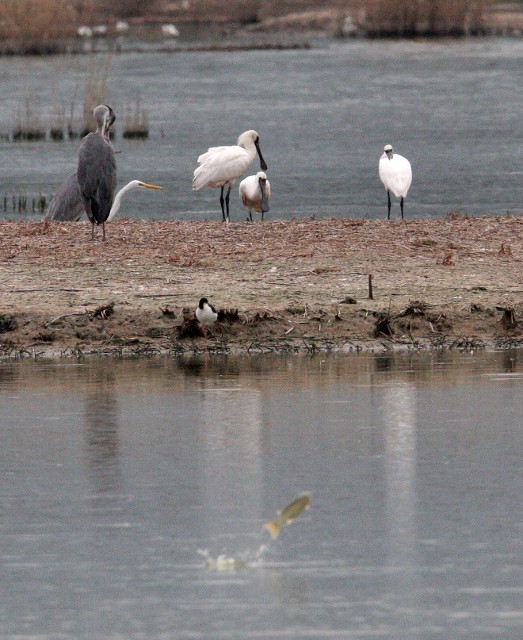 See the fish in the foreground!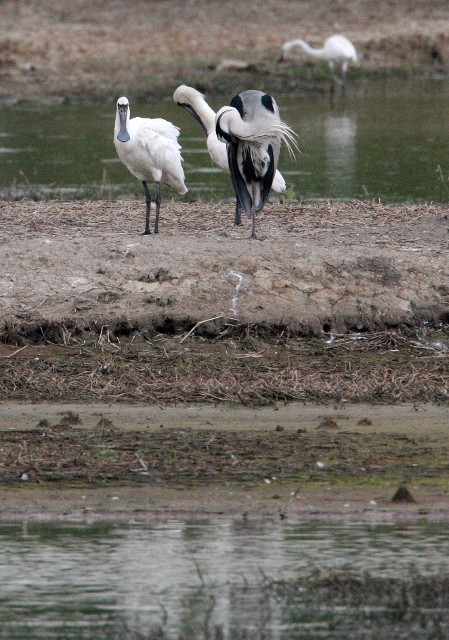 "Spooners!"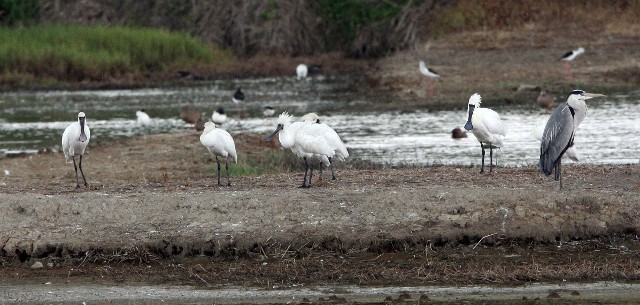 It was really great to finally get good looks at this endangered species...I'd seen them quickly in Japan and Taiwan in previous years, but Mai Po is reputed to be the best place for quality looks! Som's shots.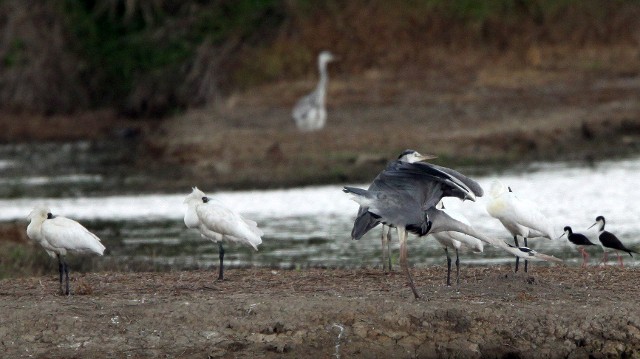 A Grey Heron taking a bow for his "Spooner" friends...Som's shots!
***
Pied Avocets (Recurvirostra avosetta)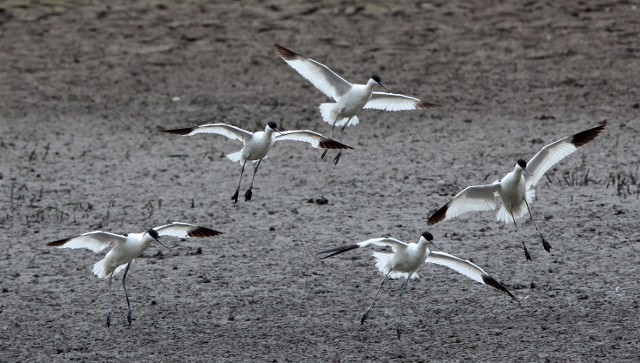 Som was really nailing the action shots this day. And she did it with a basically broken camera that had yet to be repaired from our Viet Nam trip a week earlier...Nice job Som!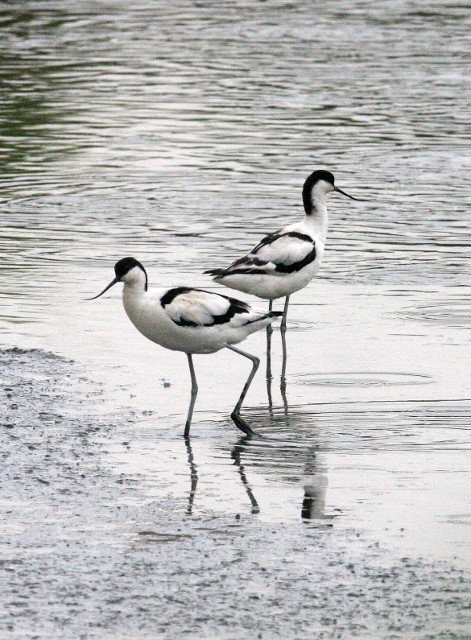 In all we saw well over 100 of these graceful waders in Mai Po!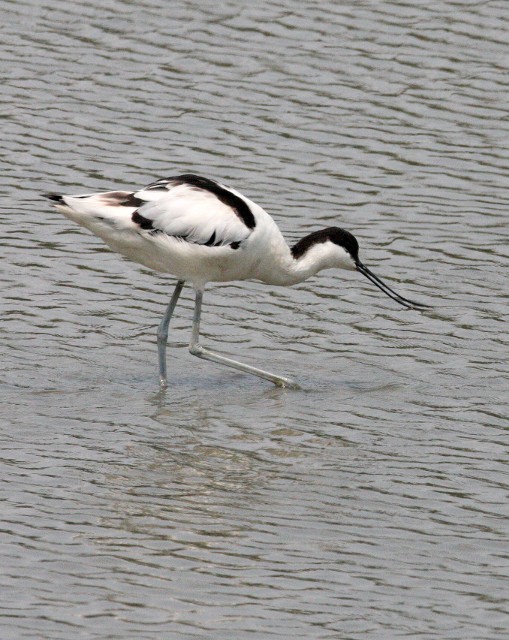 Awesome bird! The Pied Avocet...Love the beak...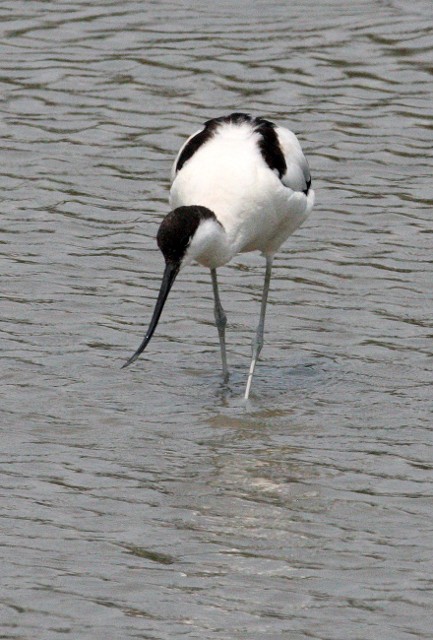 I just love their recurved beaks...
***
Other Bird Fauna!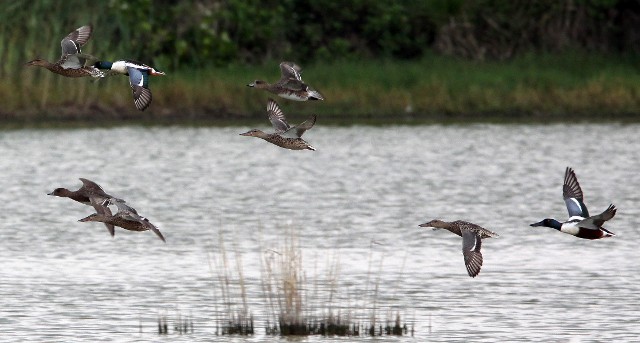 Northern Shovelers were the "duck of the day" at Mai Po this Saturday morning. Aside from one lone Eurasian Wigeon they were the only duck species seen. Som's shots!
Mai Po is capable of producing well over 100 species of birds during the peak of the migration. And on our very brief, Saturday morning trek through the wetlands, we were able to nail nearly 40 species of birds and we were definitely "gently" birding. The numbers were lower than I had expected, since April is purported to be the peak of the spring migration, but we did get very good diversity in the reserve.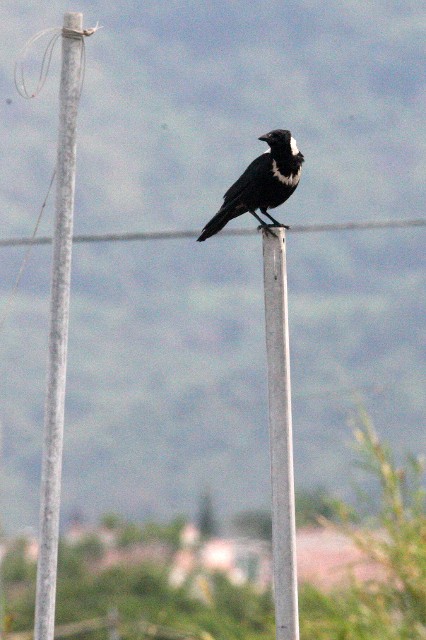 Collared Crows are common at Mai Po...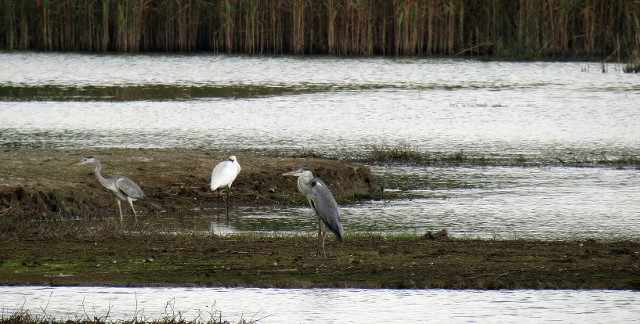 Cokie's great shot of a Grey Heron and our target, the Black-faced Spooner!
White-breasted Waterhen at Mai Po...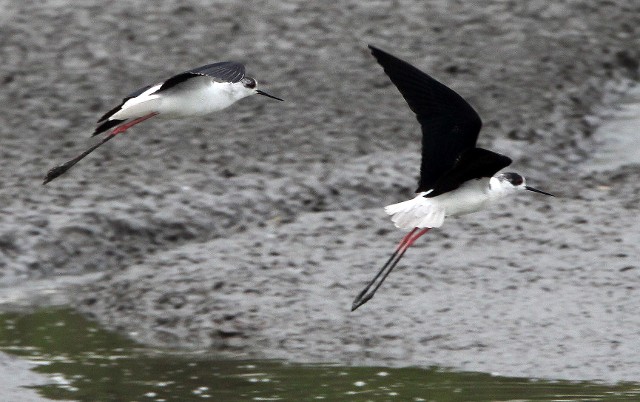 Black-winged Stilts! Another one of Som's action shots!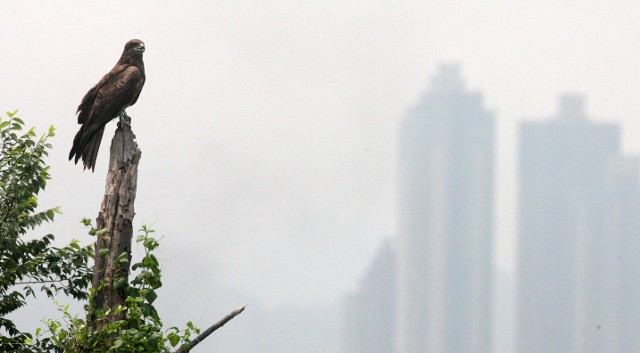 I am convinced that Black Kites are the most urban-adapted raptors on Earth!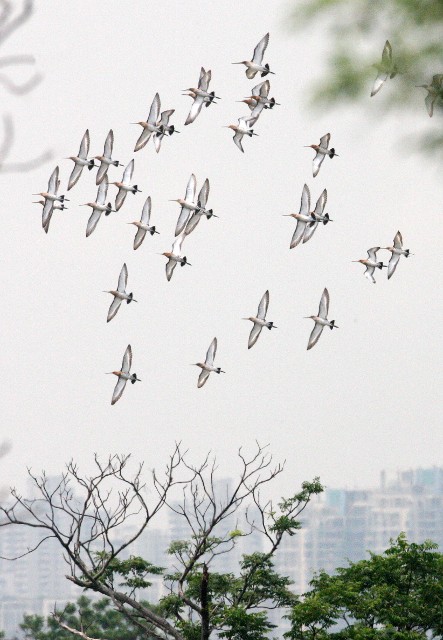 Aside from the avocets, Black-tailed Godwits were the most common wader at Mai Po this morning...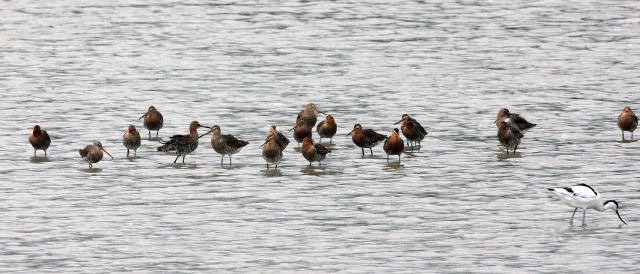 Black-tailed Godwits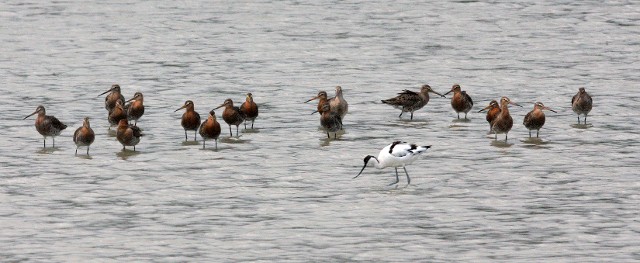 Godwits rock!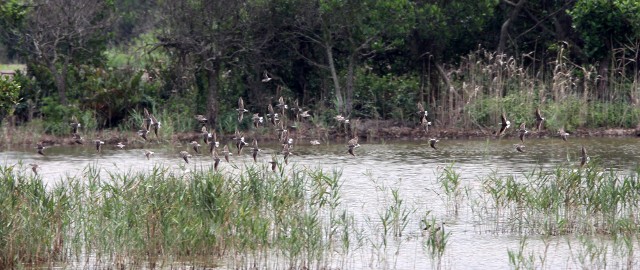 Great Knots were one of the additional 10 or so waders seen at Mai Po...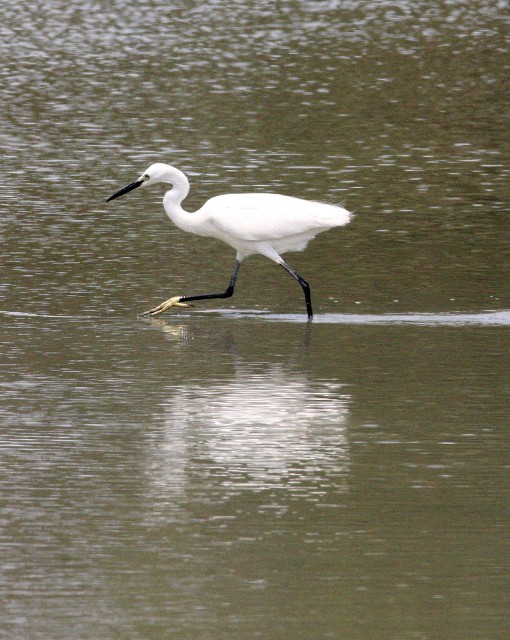 Little Egret!
Both breeding and non-breeding morphs of Great Egret!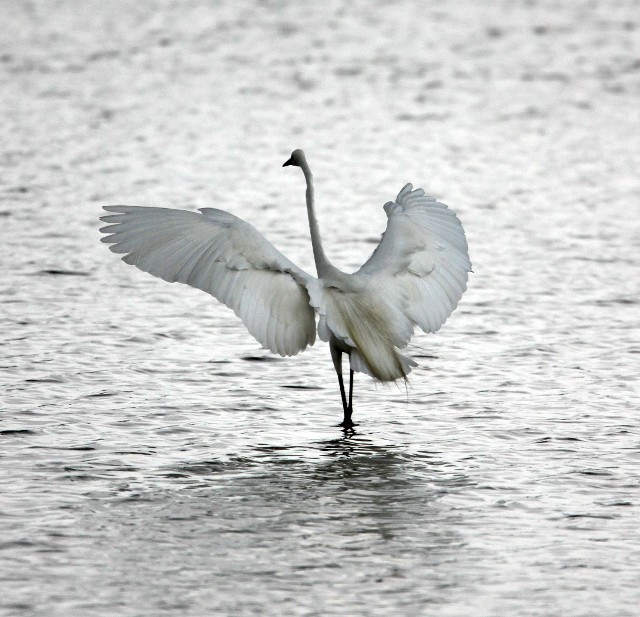 Som's Great Egret!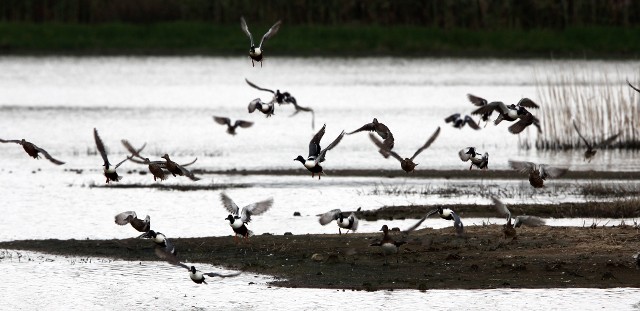 These dang Northern Shovelers were coming right for us! Som's shots!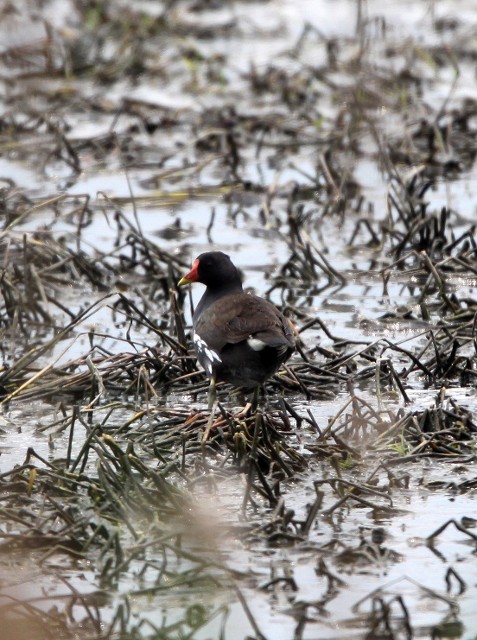 Common Moorhen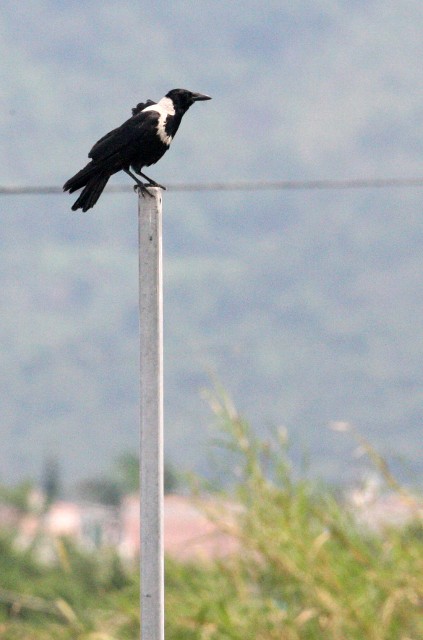 Collared Crow
***
More Hong Kong Stuff!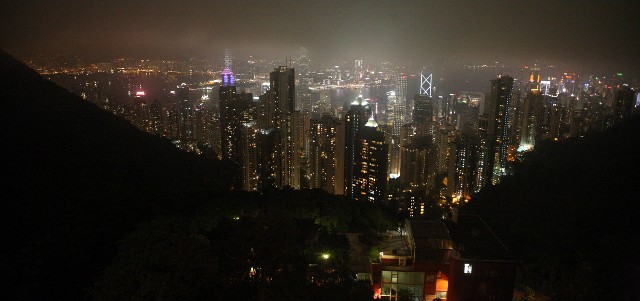 Victoria Peak view! (From the garbage dump of the Peak Mall)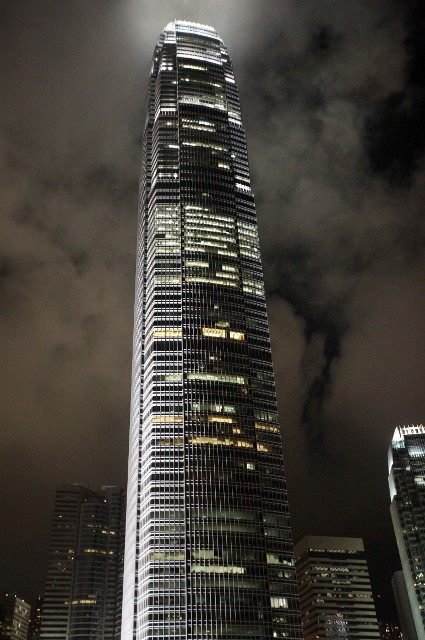 Two International Finance Center, Hong Kong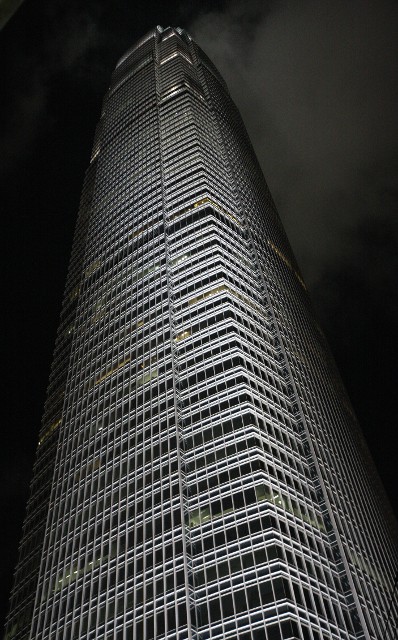 Two International Finance Center, Hong Kong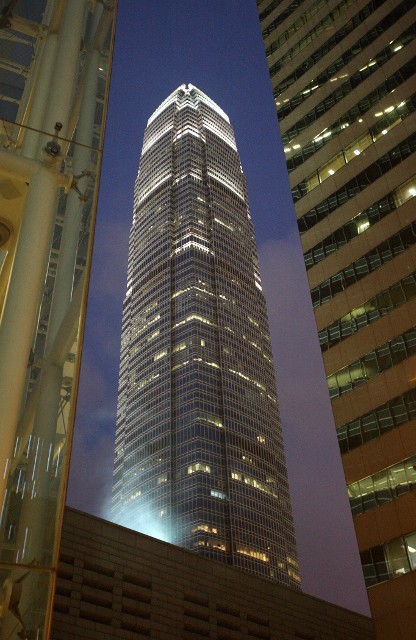 Hong Kong's tallest...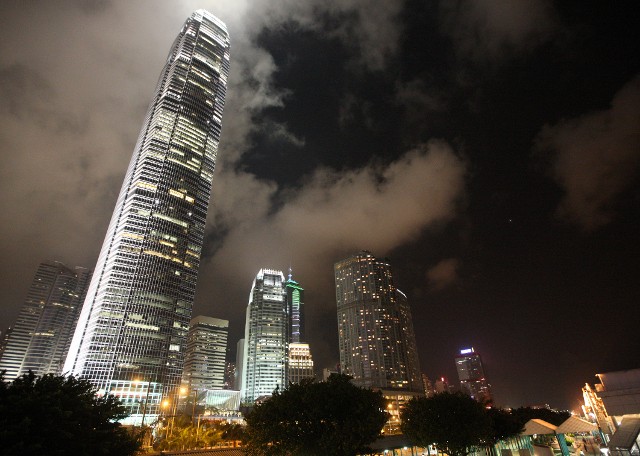 Two International Finance Center, Hong Kong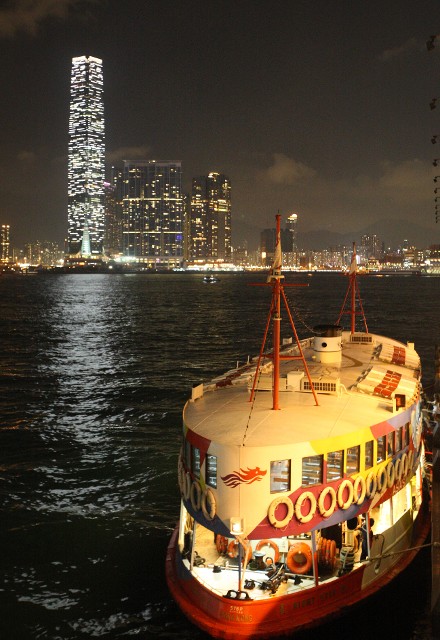 View of Kowloon from Hong Kong piers...
Central!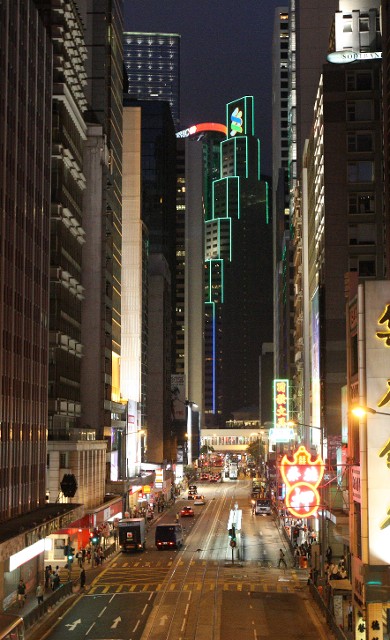 Central...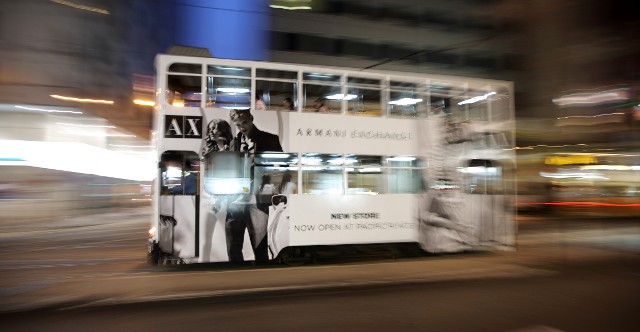 My feeble attempt at a hand-held pan...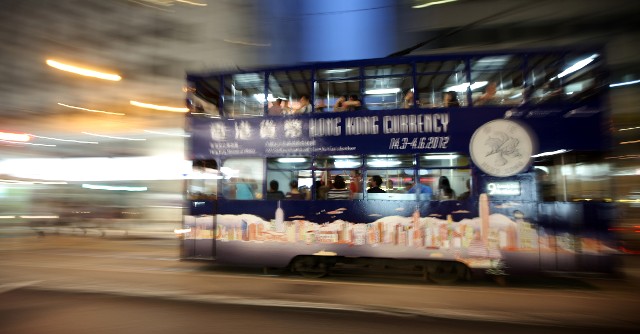 I know, I know....it's called a 'tripod'....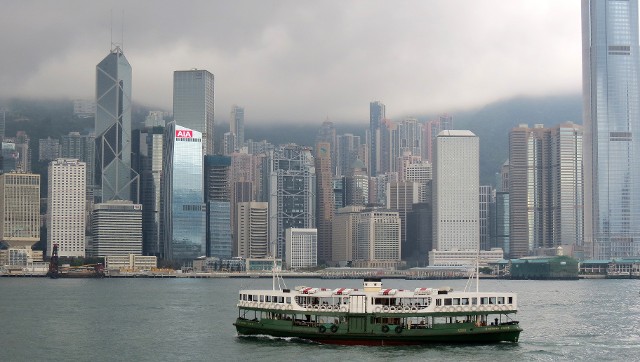 Cokie's Hong Kong Skyline! Nice work little guy!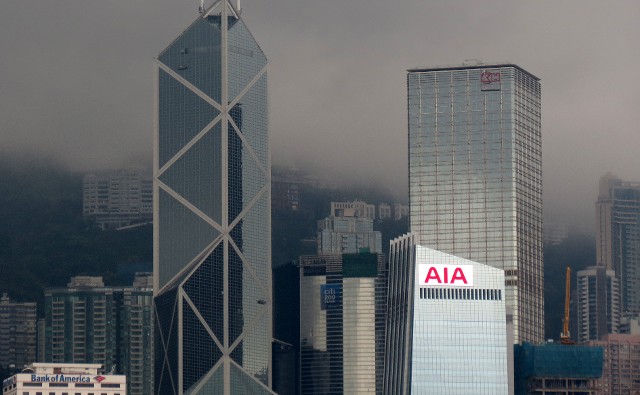 Another one of Cokie's images...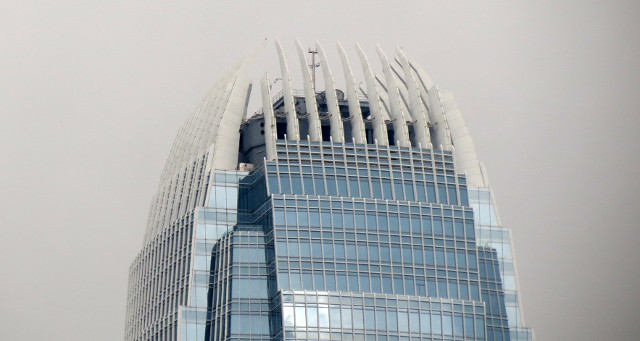 Nice zoom Cokie!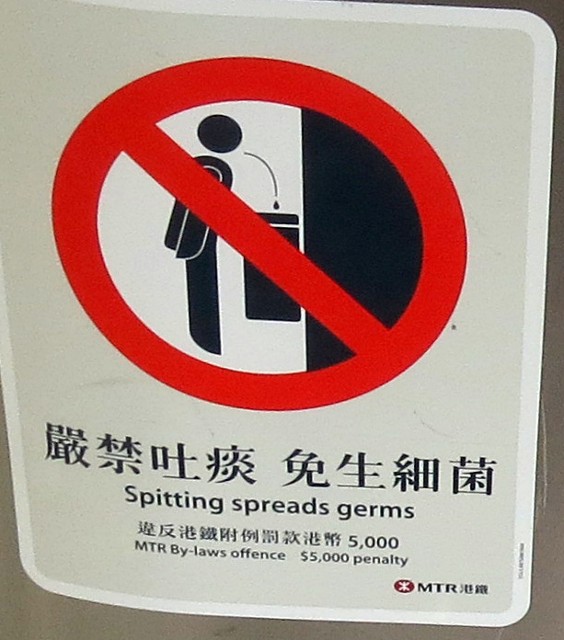 I seriously wish they had these signs IN MAINLAND CHINA!!!!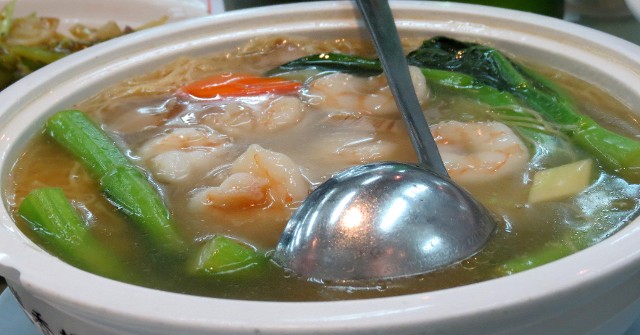 I was looking forward to some good Chinese food for a change. I remembered how much better the food was in Hong Kong than Shanghai from previous trips. Overall the food was average, so the search continues....(Although I secretly did like these shrimp noodles...shhhh)!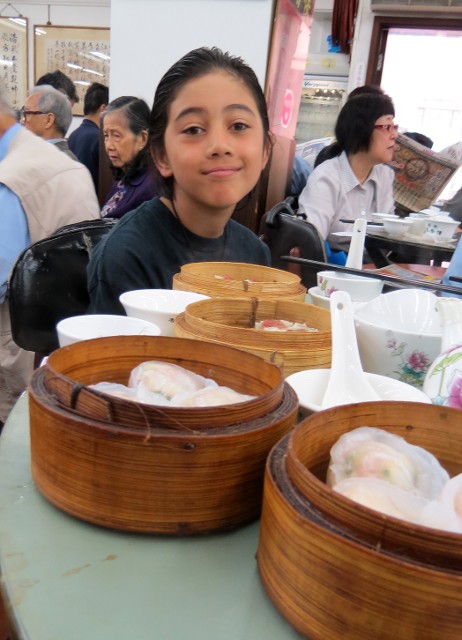 Hong Kong dim sum!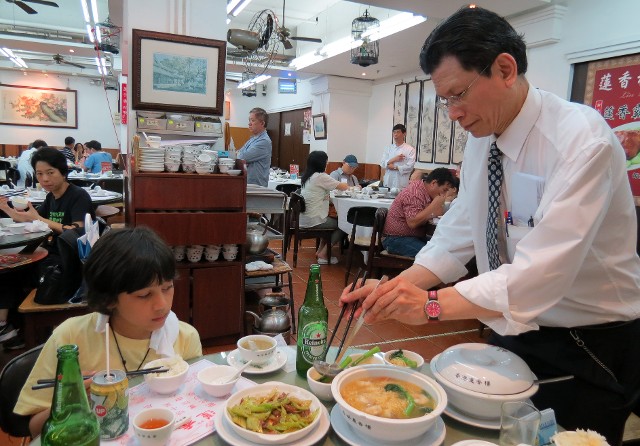 Canton food! This place was called by the locals as "Hong Kong's best and first choice!" Hmmm...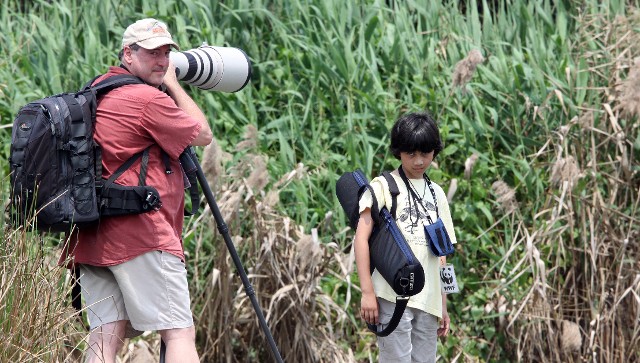 I am seriously getting too old to be lugging this lens around!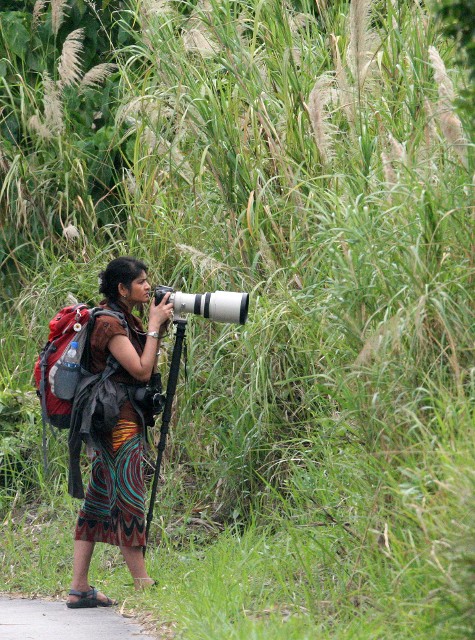 At least Som is still young and spry...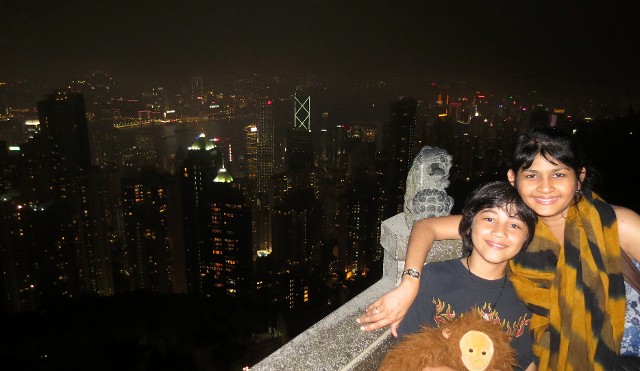 The best team ever! Cokie, Som and of course, Toby!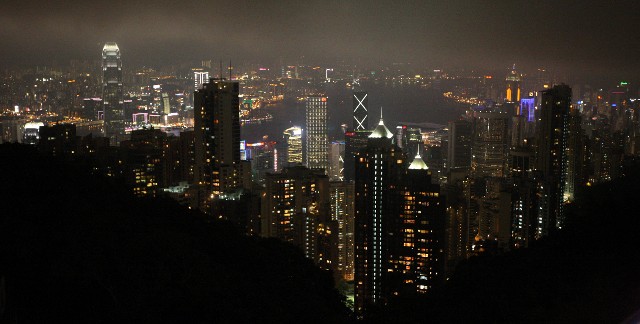 Hong Kong Bird List, 2012
Northern Shoveler
Eurasian Wigeon
Common Kingfisher
Pied Kingfisher
Greater Coucal
House Swift
Spotted Dove
Oriental Turtle Dove
Common Moorhen
10. Black-tailed Godwit
11. Spotted Redshank
12. Common Redshank
13. Common Greenshank
14. Common Sandpiper
15. Great Knot
16. Black Kite
17. Peregrine Falcon (Downtown Hong Kong!)
18. Great Egret
19. Little Egret
20. Chinese Pond Heron
21. Pacific Reef Egret
22. Grey Heron
23. Black-faced Spoonbill
24. Common Magpie
25. Collared Crow
26. Large-billed Crow
27. Flycatcher species (?)
28. Oriental Magpie Robin
29. Black-collared Starling
30. Crested Myna
31. Barn Swallow
32. Asian House Martin
33. Chinese Bulbul
34. Plain Prinia
35. Eurasian Sparrow
36. White Wagtail
Check out our Pbase galleries for Hong Kong & China!